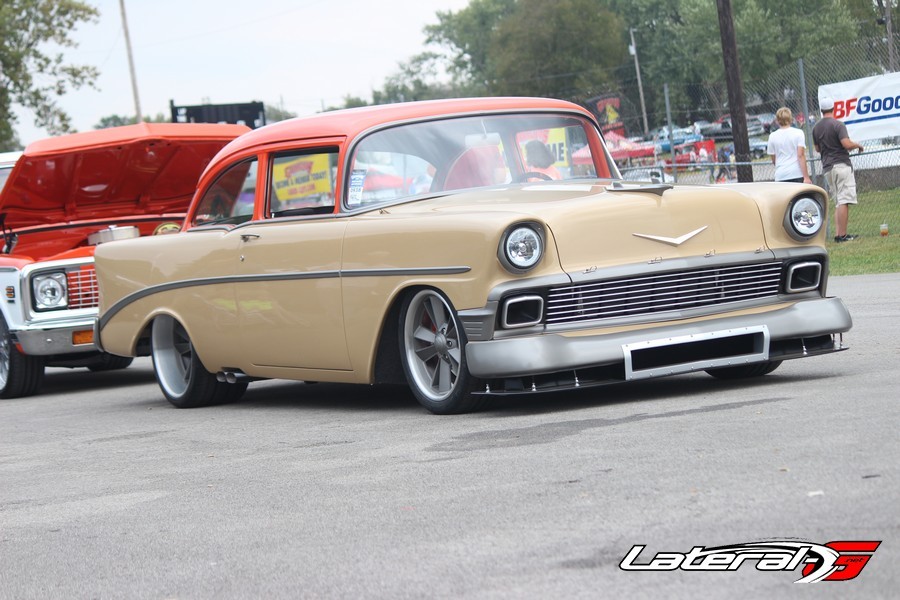 When you attend a Goodguys show, there's always a few things that you can count on. Quality vendors, tons of action on the autocross, and an extremely high quality of cars. The Nostalgia Nationals in Bowling Green, KY also added historic drag racing to the mix, making it all that much better.
Set up in the beautiful Beech Bend Raceway, the 2015 Nostalgia Nationals sprawled across the show grounds, with cars all over the place. With the old-school dragsters, the entire area rumbled with the sound of raw horsepower every few minutes as they made passes. The autocross track was a long, tight and challenging course, providing tons of action.
Show 'N Shine
Walking around the grounds you were able to see lots of extremely high-quality cars all over the place. From spotless Hot Rod's to laid out Cadillacs, high horsepower muscle cars and everything in-between. There was no shortage of cars on hand for people to check out.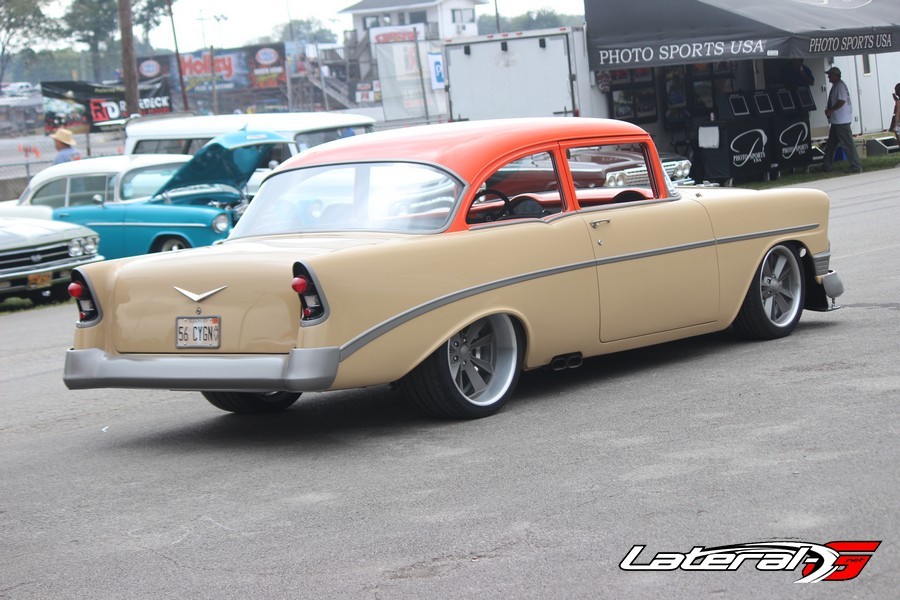 One of our favorites was this '56 Bel Air. At first glance the car looked like a slightly modernized '56. The more you look, the more you saw this car had been modified in just about every single way possible. There wasn't one piece on the car that hadn't received some sort of special attention from the builder. Another cool aspect was that the builder had done almost all of it himself too!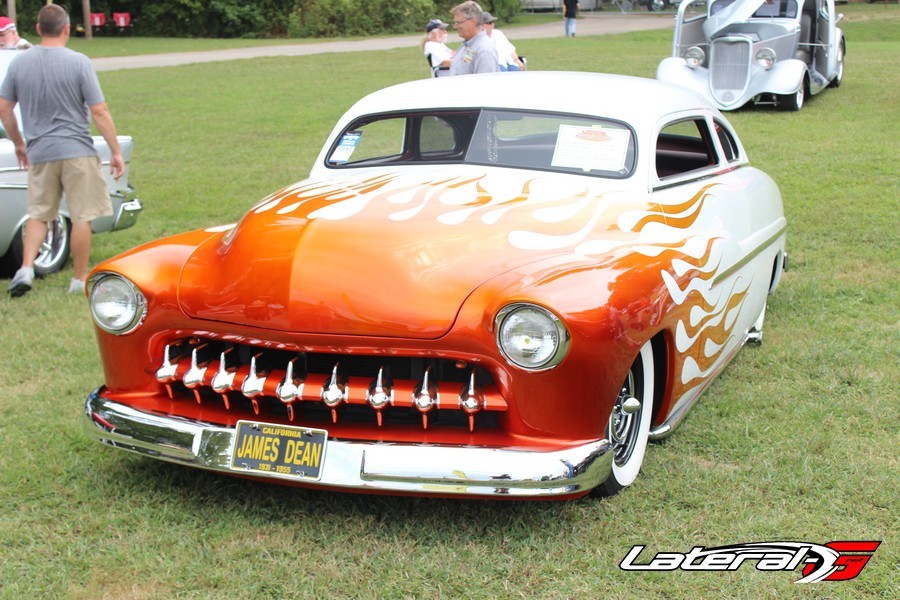 Drag Racin'
The drag strip was non-stop all weekend as well. The sound of thousands of horsepower roared and echoed all weekend. No matter where you were at on the show grounds, the sound of vintage Nitro dragsters could be heard.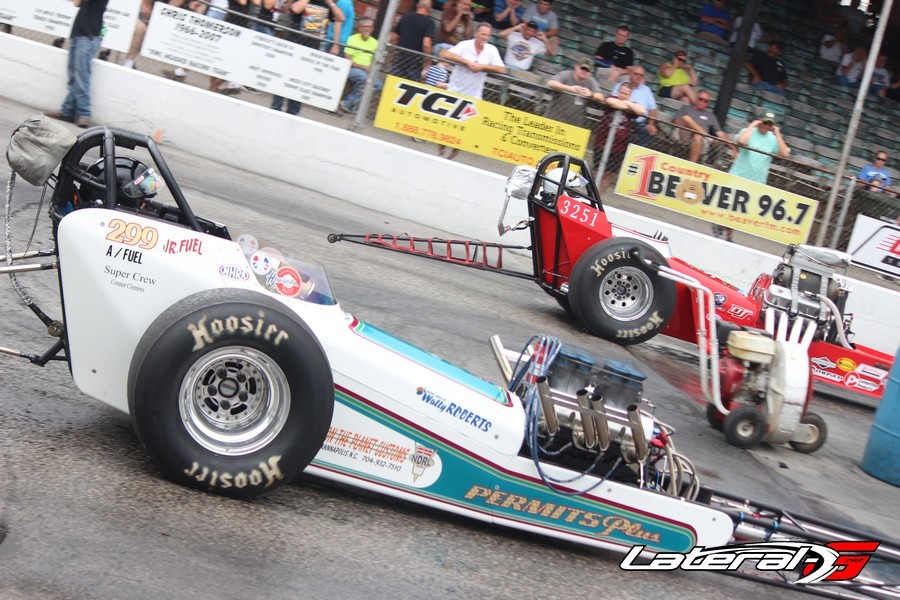 We walked over to the drags and minus a few things, it was like stepping back in time. Even though these were old cars, they were FAST! They laid down seven-second passes all day long. The tree would turn green, you'd hear the driver floor it, and a few seconds later they were nothing but a fuzzy dot in the far distance.
Auto Crossin'
The autocross course this weekend was long, tight and slippery. The Pro class managed to get around the entire course in 49 to 50 seconds, which made for plenty of course to make mistakes.
There was lots of tight, 180-degree turns and transfers from one surface to another. The track surface itself proved to be on the slicker side, making it a difficult challenge for every driver to maintain traction and push the car forward.
For those who didn't have extremely high horse-powered vehicles, the track was good because you didn't need a lot of speed to make it around, just good cornering skills.
Luckily for us, Rodney Prouty threw us a helmet and strapped us in for a ride to get a first hand experience of the track. While we were holding on trying to see where the car was going, he was yelling at the car to perform – "Come on, stick, stick, STICK!!!" We thank him for the ride-a-long.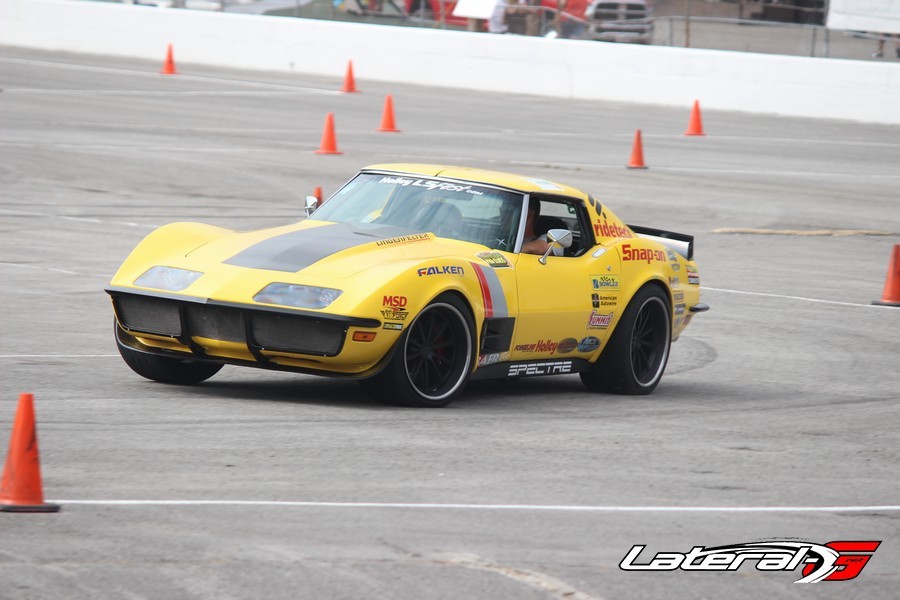 To find a Goodguys show near you, simply hop on their site! They have a ton of shows nationwide. Check out the massive gallery below!