The Grand National Roadster Show in Pomona, California represents some of the absolute best Hot Rod's ever built. From the pioneers of Hot Rods to the latest renditions. One thing they all have in common though is extreme detail, top-notch quality, and more shine than you can shake a stick at.
While our normal here at Lateral-G is to stand next to an autocross course and snap away, with such a prestigious event close by we had to stop and check it out. There wasn't any disappointment either, as the paint on these cars were a mile deep and chrome as far as the eye can see. Some of the rides you just sit in awe and wonder how in the world did they even get a car that clean and scratch free. While others you sit and wonder how did they even get metal to flow seamlessly so that the car looks like flowing water.
Even though this was a Hot Rod type show where most of the cars are designed to look amazing at any speed, there was definitely no shortage of horsepower here. Entering the Land Speed Record hall it was easy to see the abundance of horsepower these cars need in order to reach 200+ miles an hour at Bonneville. Even in the other halls there was plenty of massive Hemi's, blown Big-Blocks, and built LS engines. After all, that's what a Hot Rod is all about – having a hot motor under the hood!
The Hot Rod culture doesn't just stick to cars either – there was custom choppers and even bicycles on display that were just as tricked out and glowing like the cars were. There was something for everybody at this show.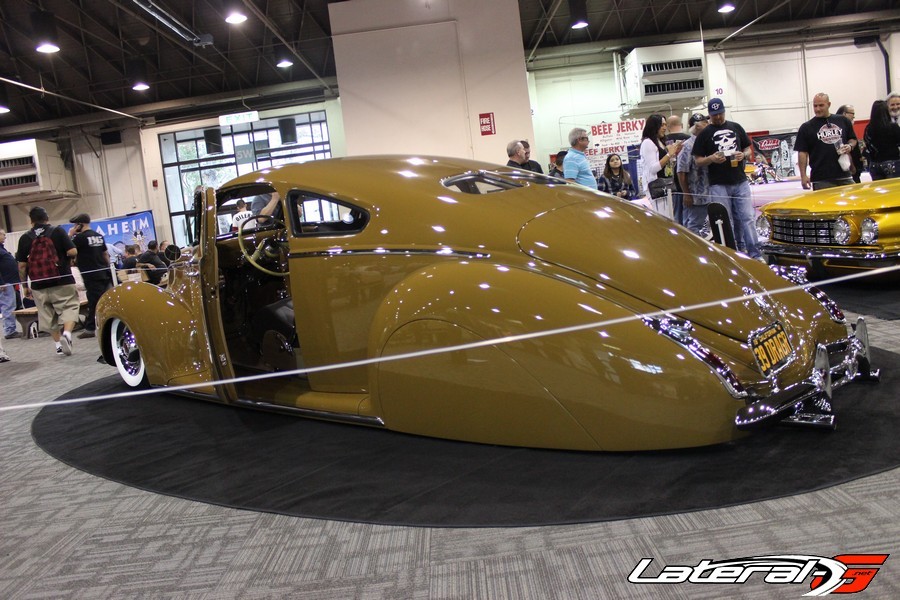 Hands down one of our favorite builds was this Lincoln Zephyr built by Steve Wilk of Wilk Worx. The car has had every single body panel chopped, cut, smoothed, or modified. The paint was miles deep, and was an usual color that just absolutely worked on the car. You can't beat that classic style where the roof just flows down all the way to the rear bumper. We spent a good amount of time drooling all over this beautiful ride.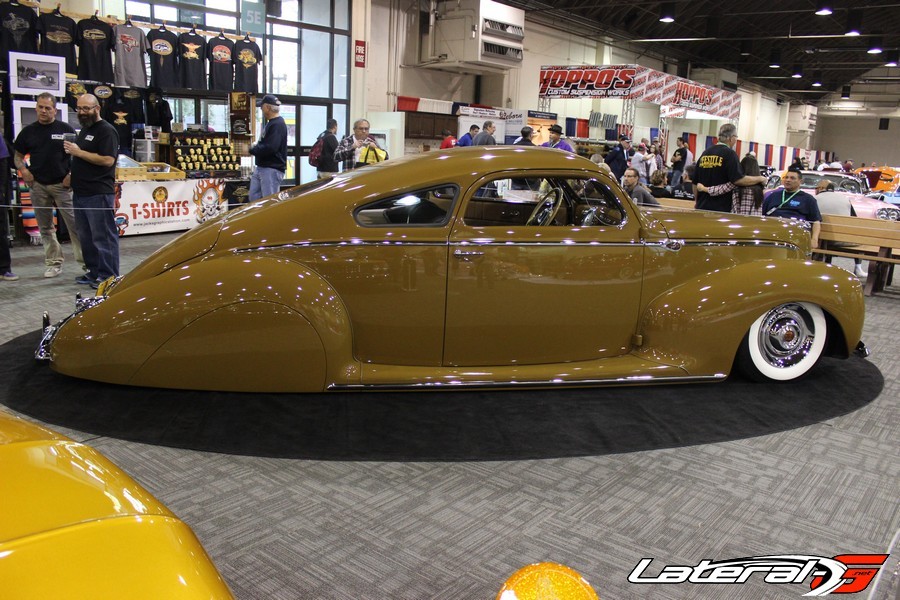 Personally, I like to go to this show because I appreciate any car with blood, sweat and tears into it. More important than that, these guys aren't afraid to go wild with colors and schemes on their cars. This gives you some wild ideas for pro-touring built cars! As always, check out the gallery below!