The first day of Holley LS Fest is officially in the books! This is by far one of our favorite shows, and one that should be on your list to hit next year. Everything you love about a show is there: drag racing, show 'n shine, autocross, track cross, and even drifting. Most of the time, these events are all separate, so it's like five shows packed into one action filled weekend. Even with today being a Friday, the show still had great attendance. The autocross was rocking, with contestants putting in lots of laps. The same can be said on the drag strip.
The event was held in beautiful Bowling Green, KY at Beech Bend Raceway. Bowling Green is one of the most beautiful towns in the great USA, and embraces the car culture. Somebody once told us that within a 500 mile radius, you hit almost 2/3rd's of the United States' population. That means that people flock here, especially for a great event like LS Fest.
The autocross was held on the circle track, which is right behind the drag strip. While standing between them we could hear cars revving up and launching on the strip, while also hearing the sounds from the autocross. The smell of race fuel was the cherry on top we loved the most.
Another spectacular aspect of this show is – LS EVERYTHING! Every single car or truck there has an LS engine. Even some vehicles you wouldn't expect to have one. TJ Jeep? LS powered. Ford Mustang? LS Powered. Nissan 350Z? LS Powered. Golf Cart? Well…maybe not LS powered, but you get the point. It's deceiving when a small import car rolls by with a big thumping engine noise coming out the back.
The weather was perfect, all the way until it wasn't. Around 1PM a light rain shower came through and put the racing to an abrupt halt. By time the track started to dry out, an even worse cell of rain came through, dousing everything in sight. Fortunately, it stopped and they were able to get the drift track going. The drift cars were really fun to watch – these guys were boiling the tires and hitting the rev limiter on their LS engines all the way around the track, which made for a great spectator sport.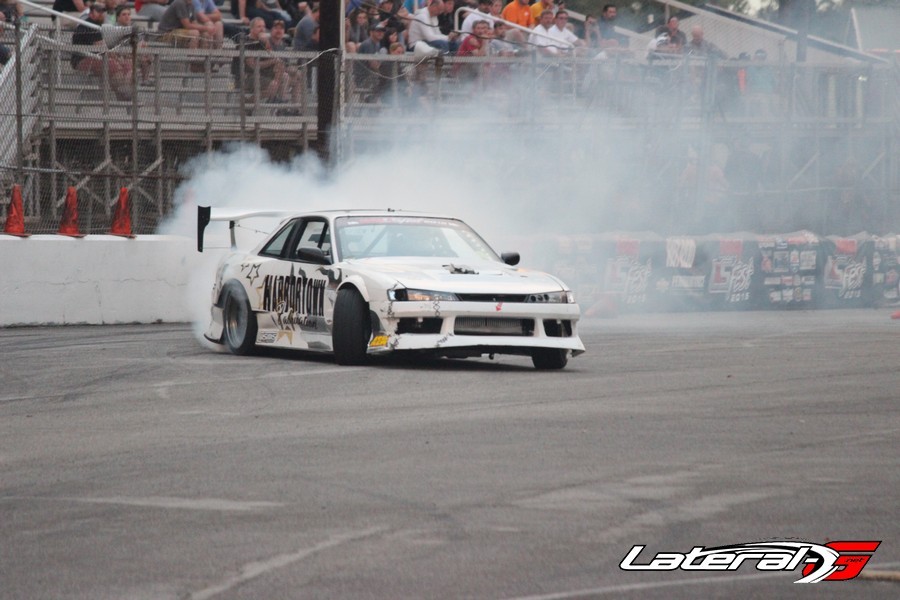 Due to the rain we didn't get a chance to check out the Track Cross at the National Corvette Museum Track, but we plan on hitting that up first thing tomorrow morning! Check out the massive gallery below, and more coverage to come tomorrow!