Holley LS Fest 2017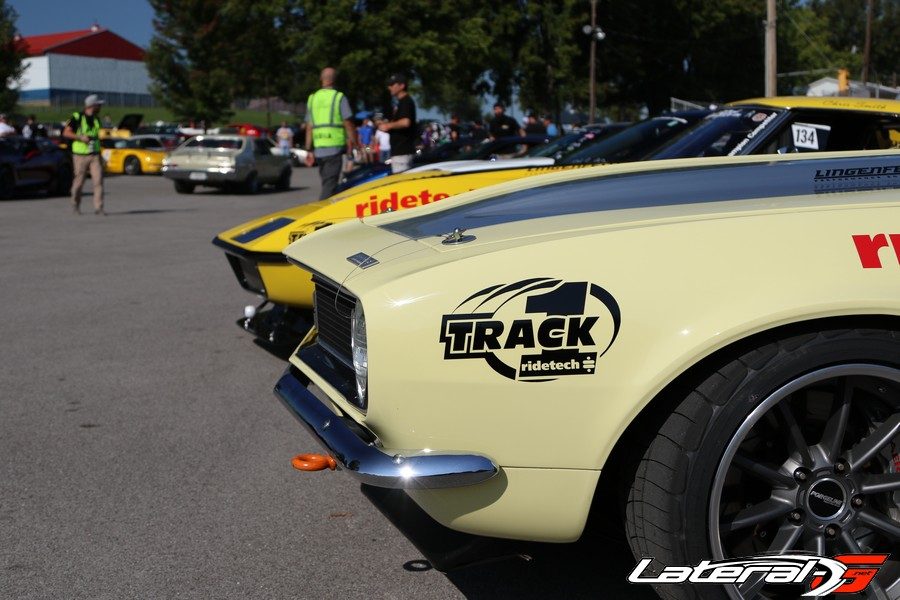 Remember when you partied a little too hard, had a blast but woke up with a hangover? That's how Holley LS Fest is. It's three days of non-stop fun and action. Sleep is thrown to the wayside in lieu of racing and hanging with buddies. The result is a lifetime of memories packed into a few shorts days that leaves you asking yourself how did that all happen?
Holley LS Fest 2017 was definitely the biggest and baddest LS Fest to date. Walking around it was easy to see that there was more people and racers than in previous years. We heard that drag racing competitors were up 66% and that on Saturday there was over 10,000 people in attendance.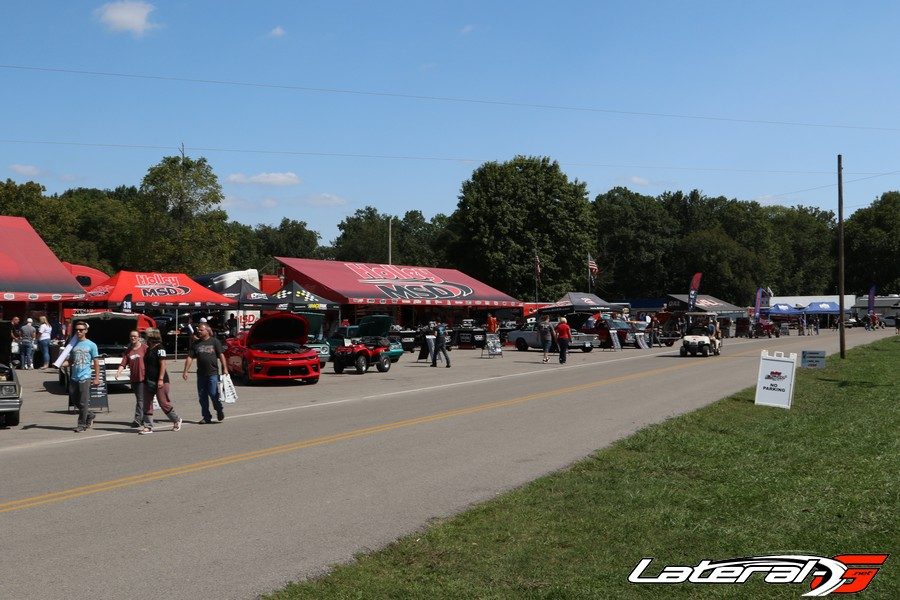 T.G.I. Friday
Starting off the event on Friday bright and early, everybody was eager to fire up their LS powered rides and start getting some seat time. The sounds of horses being let loose were all over Beech Bend – it was like Christmas morning for any gear head. We started our Friday by checking out the action at the QA1 and Lateral-G sponsored autocross. Mind you at any given time there is about 3 or 4 other racing events going on – never leaving you bored.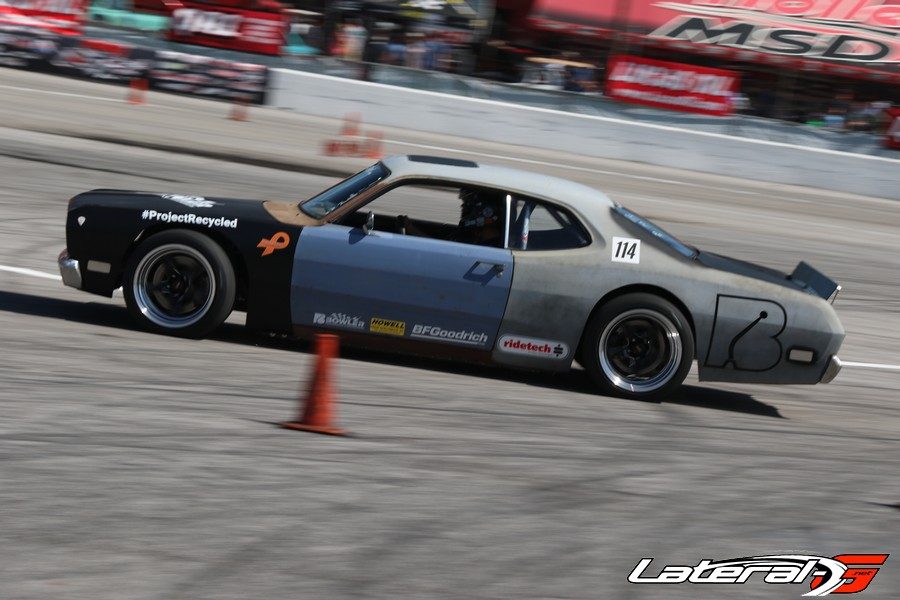 The autocross was inside the oval track as usual. In previous years the track has been pretty tight, but this year they spread the track out and let the horses out. The times were in the low 30-second range for competitors. How the track was set up did allow for some quick jaunts up to 50-60 MPH then back down again to make the turn. Everybody seemed to love the track layout as we heard no complaints.
At noon the action on the track stopped for lunch and the groups switched, where the morning Red group headed to the NCM Track and the morning Green group came over to Beech Bend. Each group had 50-60 cars each, which meant tons and tons of racing. The cars competing were all over the board, from brand new C7 Corvettes, to Miatas, and even a Duster – all LS powered.
After spending some time at the autocross track we made the short trek over to the drag strip to see some straight line racing. While this normally isn't our cup of tea, but it was amazing to see what was going down the drag strip with an LS engine under the hood. We even saw a 1979 Rolls Royce with an LS engine clicking off times in the 11-second range!
Super Saturday
Saturday was the big, record breaking day for LS Fest. We started out the day by heading over to the National Corvette Museum track. At the NCM, there was a second autocross, track cross and road course challenge. If you've never been to this facility, it's quite impressive. The area for the autocross was huge and the best part is that it's paved with the exact same pavement as the actual track, which the competitors love for traction.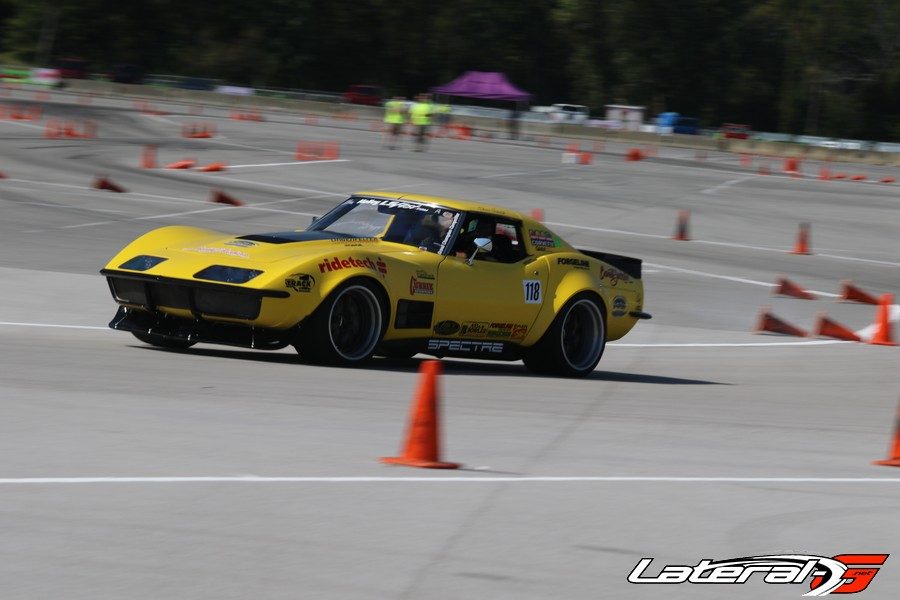 The autocross course was a good combination of long stretches and turns, with a few tight ones thrown in for good measure. With multiple cars on the track at the same time, it was a never ending train of LS powered horsepower racing around. Last year the dB level caught a few competitors off guard, but this year they all seemed to be compliant and nobody was sent home. After spending all morning walking around, we headed back to Beech Bend.
We were greeted with a massive line of cars trying to enter – at this point we knew Saturday was going to be amazing. With LS Fest being the biggest and the incredible weather, everybody was heading to Beech Bend for the action. Pulling in, the grounds were packed! The drag racing was well under way as was the autocross. We spent some time checking out the Show N' Shine which is always fun to see what kind of cars pop up with an LS engine under the hood.
Saturday night we stayed around and watched the Grand Champion Competitors hit the drag strip. This is always a fun time, watching these guys with cars built for autocross trying to hit the strip. With 200 treadwear tires and massive horsepower, traction is their biggest issue when trying to launch. Even still, most of these cars are 11-second cars, with a few dipping down into 10-seconds. Insanely impressive for a street car that usually has air conditioning and can cruise across the country.
Sunday Funday
While most the action happened the previous two days, there was still a lot of racing happening on Sunday. For the Grand Champion Competitors, that entailed the Triple-S challenge, or Start, Slalom, Stop. This challenge is where two cars line up drag race style. A drag tree is set up and they launch their cars often getting into second gear before slamming on the brakes and completing a sharp 180-degree turn. Lots of locked up brakes and skidding at this point. Once the turn is complete they have to gas it and navigate a set of slaloms all before coming to a complete stop inside a box. If they blow past the box, they DNF.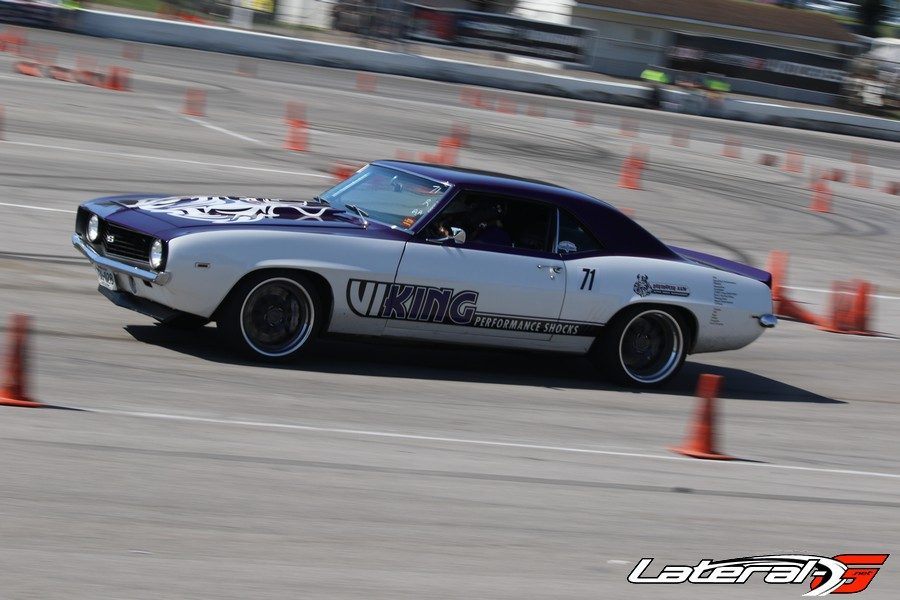 With the crowds not as crazy as Saturday, we also took the time to check out the manufactures midway. This year they had a new design that put them all together, making the walk easier on our feet. As you can imagine, anything and everything to do with the almighty LS engine was there on display from transmissions, motors, wiring, suspension, and every other part of the car.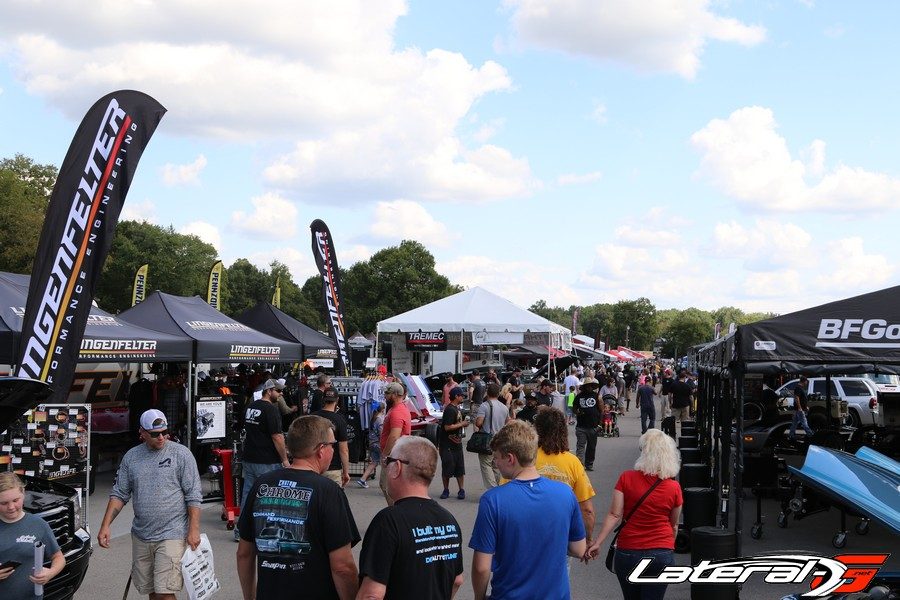 On the drag strip finals were taking place all day as competitors were trying their best to win the trophy at the end of the day. For the Grand Champion Competitors, not much of a surprise but Danny Popp pulled off the overall win. Mike Dusold was trying to repeat the win but had a few issues with his car that took him out of the competition.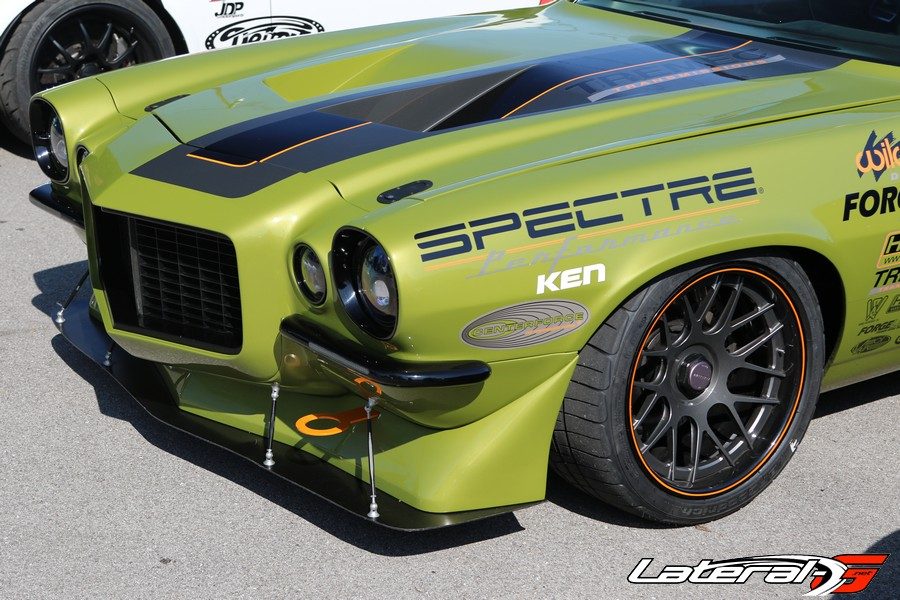 If you've never been to Holley LS Fest, we highly recommend the show. Not only is it just a massive display of everything LS, it's an amazing venue with tons and tons of non-stop action. Mark your calendars for next year right now!