Today marked the day that quite a few hot rodders have been both looking forward to and dreading; the end of the Power Tour. On one hand, the group of long haulers had completed their ultimate goal of completing the Power Tour in their car. Through the taste of sweet victory was also a bitterness that comes with knowing that is over. After all of the fun and fellowship of the tour, it is time to go back to the 8-5 routine that we all dread so much.
Regardless of the return to normal life, this week was one of the greatest times I have ever had. Even through all of the breakdowns and money my car devoured, it was amazing. There is nothing like driving your car on the Hot Rod Power Tour with a group of great people. Road trips with friends are already fun, but when you throw in a classic car that you've spent a year and half trying to get finished and a few thousand other hot rods in, it breaches into the realm of epic. You may see the pictures and hear the stories about the tour and how it is a good time, but it cannot be explained visually or orally. It is like telling your friend a story about something that you found hilarious but they don't get it. The classic, "You had to be there," applies directly to the Power Tour.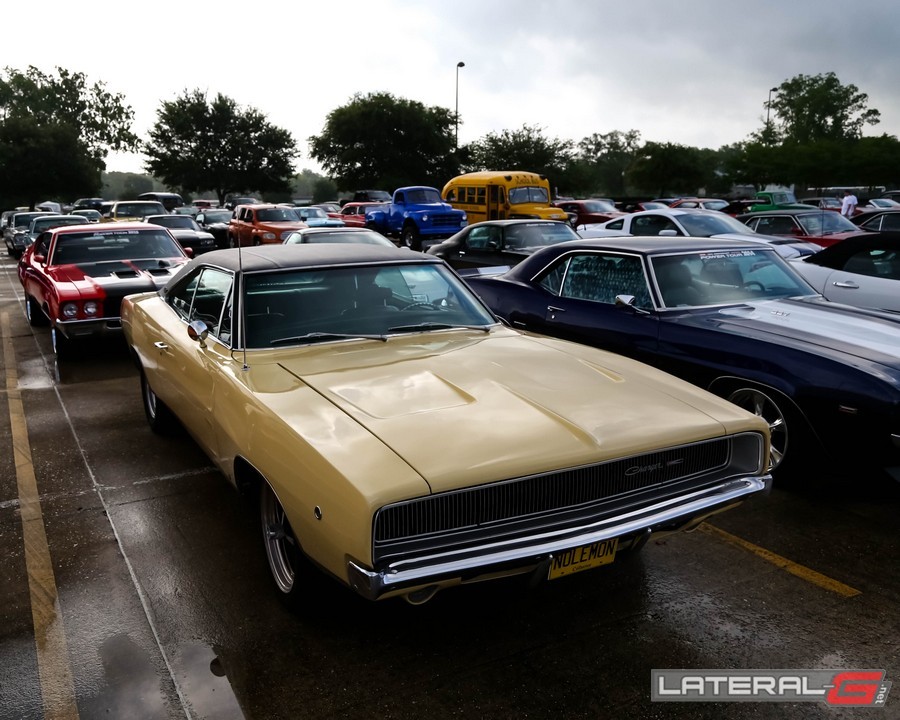 One of my favorite parts of the Long Haul ceremony yesterday was when David Kennedy congratulated the long haulers for completing the trip. The grins spread across everybody's faces from the attaboy that the Editor in Chief of Hot Rod Magazine gave them. As everybody was finishing while waiting in line and walked towards their cars, I saw the look on their face as they thought about the spot they had on the wall waiting for the plaque. I want to say thank you to Hot Rod for putting all of the effort and to each and every sponsor who was involved. This year was a great turnout regardless of the weather. I cannot wait until next year. I hope I am fortunate enough to make it on the tour again to meet even more great friends and spend time with my family.
Until next year Long Haulers…
Kaleb Kelley
Check out the gallery below!
Click here for coverage from Day One
Click here for coverage from Day Two
Click here for coverage from Day Three
Click here for coverage from Day Four
Click here for coverage from Day Five
Click here for coverage from Day Six
Click here for coverage from Day Seven