Day Four of the Hot Rod Power Tour is finished up! The cruise from Austin to the Dallas area was a nice drive, and again we were lucky to not have any rain. Unfortunately for us, this will be our last stop and the cruise will power onto Oklahoma City tomorrow morning without us.
Instead of taking the official cruise route, we decided to veer off and see some local attractions. One that we knew we wanted to stop at was in Waco at the Magnolia Farms, which is owned by Chip and Joanna Gaines from the Fixer Upper TV show. It was neat seeing their silos and building in person instead of on the TV. Also in Waco was the Dr. Pepper museum, but we ran out of time before getting to visit that location.
After making our way further north, we arrived to the show grounds which was a massive parking lot for a swap meet. Not as exciting as the Royal Purple Raceway or the Circuit of the Americas, but everything was close and easy to walk to.
One thing that still blows us away is that every time we reach a destination and walk around, we see different cars. After walking every isle we feel like we have seen all the cars. Then we get to the next city and walk the grounds to find a slew of new rides waiting to be seen by all. Every city has something different for us to check out.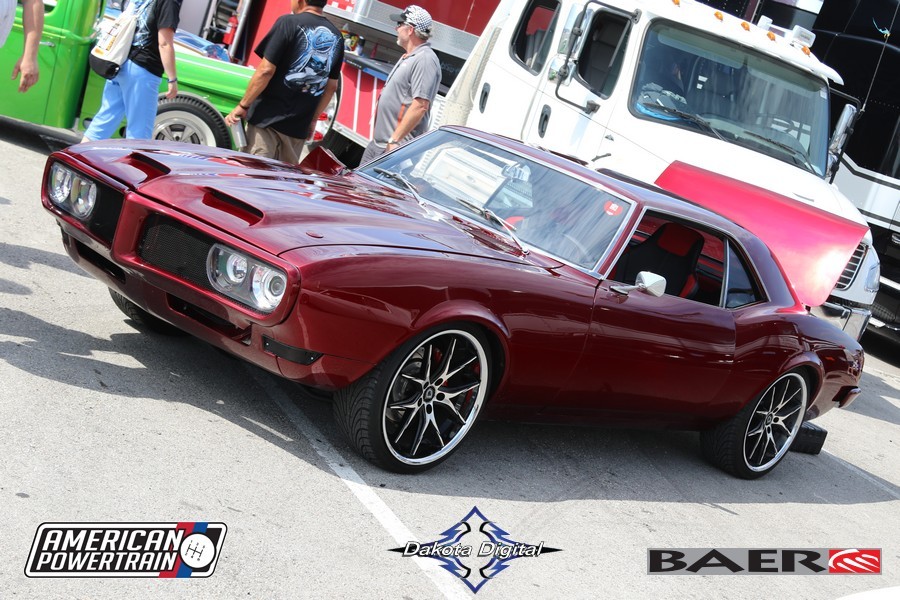 Today after the show we ran over to Painless Performance to see their shop and take a tour. They really have a nice operation of building wiring harness' right here in the USA. Then we headed up to the Texas Motor Speedway, where the crew from Top Gear was there showing their latest episode in front a few hundred people. That finished up around 9PM, making for a long day of cars, cars, and more cars.
We hope you enjoyed the coverage from this year's Power Tour. Hopefully next year we can become part of the Long Haul gang, but for now we are off driving the 1300 miles back to Southern California!
Thanks again to our sponsors at American Powertrain, Baer Brakes and Dakota Digital for making this all happen.