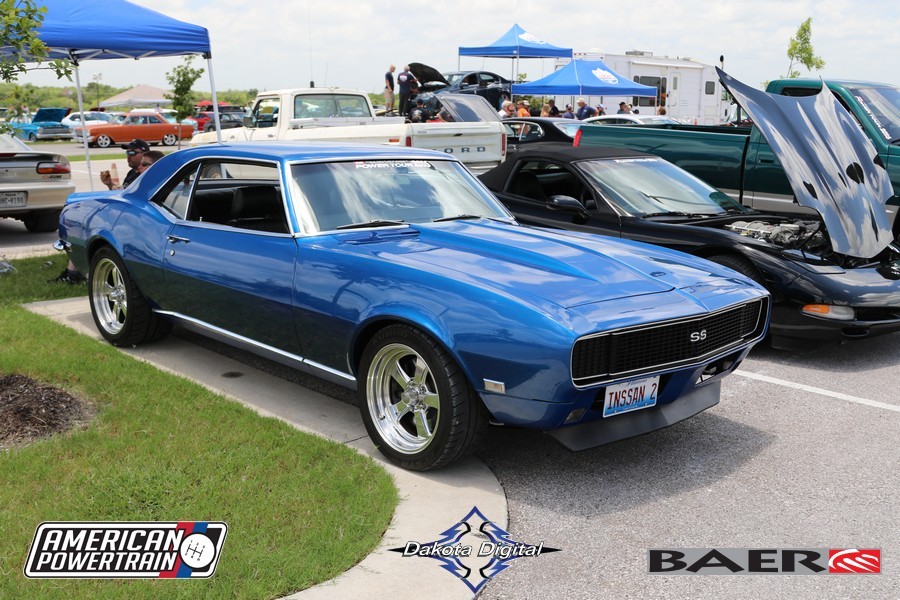 Hooray! The third day of the Hot Rod Power Tour 2016 was a major success, and there was NO RAIN! In fact, the weather was very hot, sunny and humid. But it was hard to complain since the alternative we saw the first two days included downpours of rain.
Leaving the Houston area, we headed west on interstate 10 until with hit the 71. This wasn't the official route, at least until we hit the 71. Regardless, there was tons of cool rides everywhere. It's a surreal experience when every gas station you pass, roadside attraction, and every road has some sort of classic or muscle car cruising along. What's sad is knowing that this will end and we will be back to boring cars soon.
After cruising roughly 150 miles, we hit up the Circuits of the America's, one amazing road course. After getting situated in the American Powertrain booth, we started to walk around. Since the COTA facility is a large one, everything was spread out which was kind of pain. In fact, we got so busy that we never even made it over to the autocross event as it was on the very far side of the track. We spent a lot of time trying to make our way from one side of the event to the other and see the endless sea of cars on display. In the middle of the cars was the Lucas Oil chassis dyno, where we heard thousands of horsepower reaching max RPM.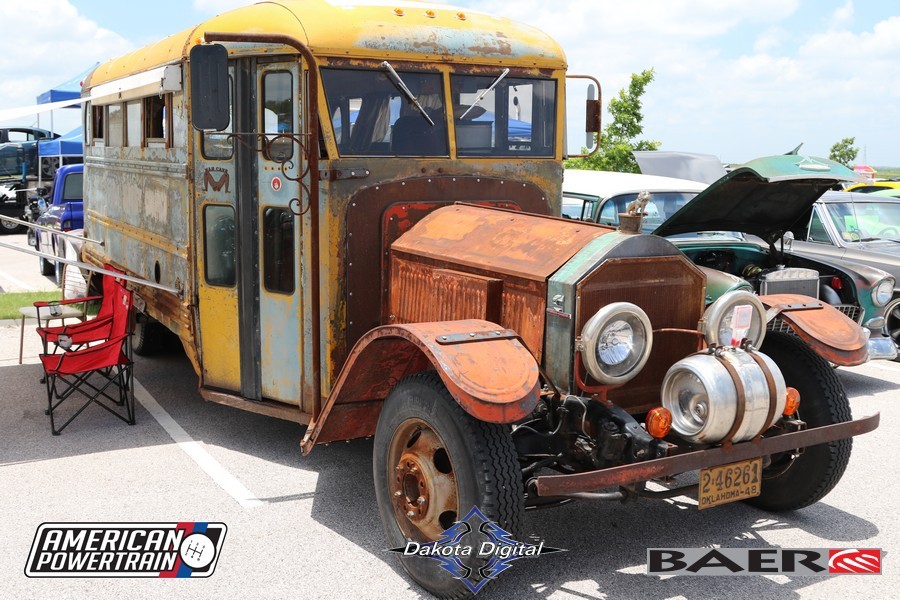 One neat thing was that the cars were on display outside and the manufactures were on the inside of the home stretch, which meant you were allowed to walk across the track. Even though it was only a short bit, it was still cool to step foot on the actual pavement F1 cars have flown down. To experience more of that, you could have paid a fee and taken a parade lap around the track as well. While it was supposed to be a slow-paced, controlled parade lap, cars were spreading out and putting the hammer down on the home stretch in front of the crowd.
While roaming around we also bumped into Rutledge Wood from the American Top Gear who had his '68 Camaro parked in the Chevrolet Performance booth. We got a chance to catch up with him and hear him tell the story of his Camaro, which is set up as a Pro Touring ride.
After sweating out gallons of water and getting a nice shade of bright red we called it a day and headed to the hotel to get washed up and re-hydrated. Check back tomorrow for our coverage from Dallas!