After standing behind the lens, it's time to step up and start competing. In order to do that though, we need a cool ride, right? After deliberating all the different options out there, we wanted to do something a little bit different than the norm. We chose two A-Bodies, but not necessarily on purpose.
Project Cami-Kazi
The first is Project "Cami-Kazi," a 1971 El Camino. This Elky was acquired from a friend that wasn't going to use it anymore. His drag racing days were over, and we saw the potential in this car.
In it's heyday, the car ran 8-second runs with a 540 C.I. BBC and two-speed Powerglide. After making thousands of passes, priorities changed and the car was parked and all but forgotten for 20 years. We dragged it out and the transformation will begin. Be sure to watch out for updates!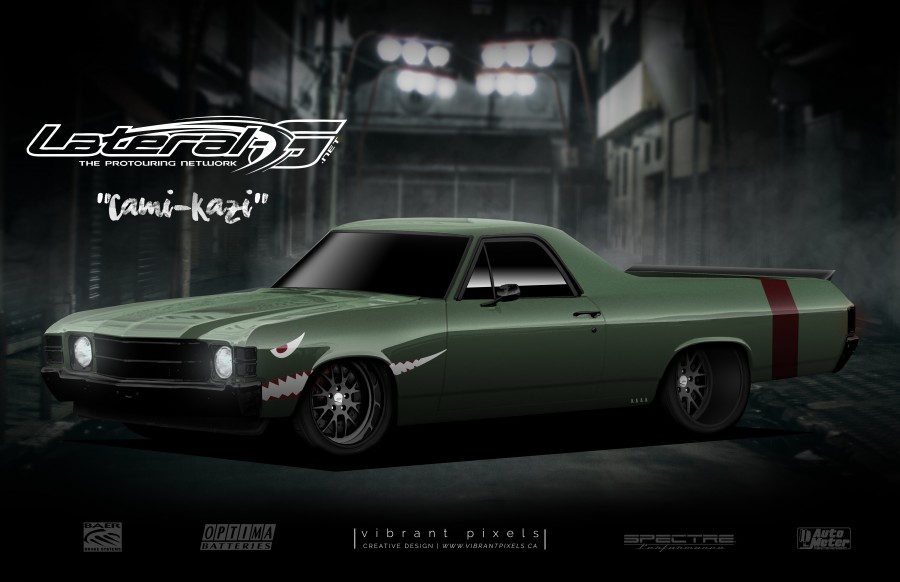 Project Way-Gone
The second project we picked up is a 1966 Chevelle Wagon, dubbed Project "Way-Gone." Why a wagon? Simply because it's different. Don't get us wrong, we love 1969 Camaro's, but we wanted something to catch people's eye. On top of that, we wanted to be able to throw people in the wagon with ease and take them autocrossing to help grow the sport. The goal is to do all that after driving across the country, then drive it back. Check for updates on this one as we start the project soon!