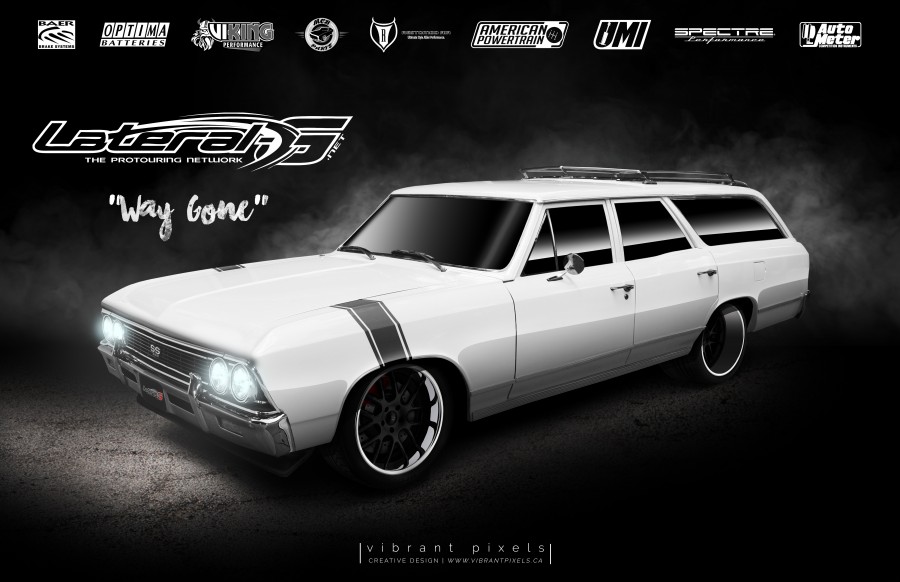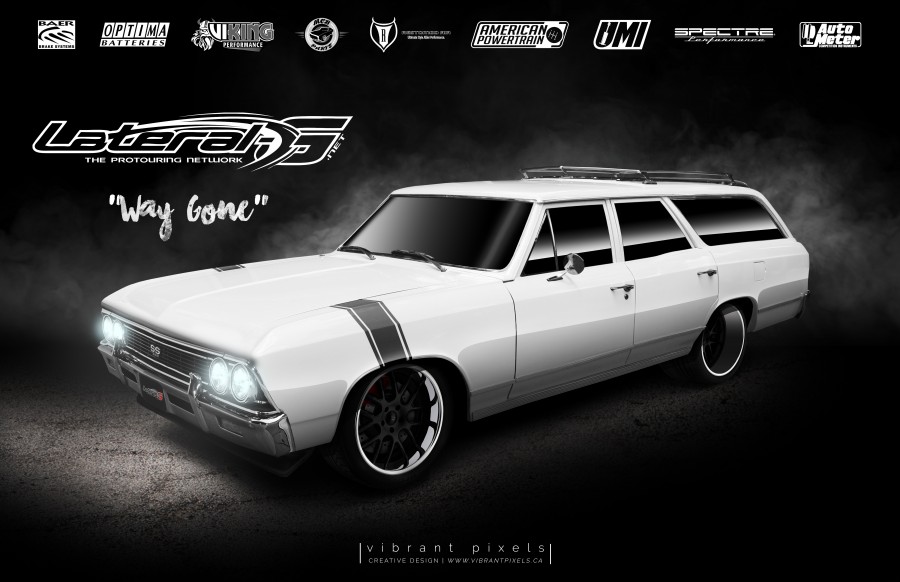 Rendering By Vibrant Pixels
Introducing Project "Way-Gone"
A 1966 Chevelle wagon! A little different A-body purposely built to show off bolt-in performance parts and be able to hold four people while racing or everyday driving. This car will be used at events to help grow our sport and hold the groceries too! A true "pro-touring" machine!
The Story Begins
This car was picked up in for a measly $2,500 but in rough shape. The seller's ad claimed a 283 cubic-inch small block, but then said it's a 307 backed by a TH350. Regardless, this engine will be yanked out in favor of an LS engine sporting an Optima battery and Spectre Performance intake with a modern overdrive transmission from American Powertrain backing it.
Naturally to be a Lateral-G worthy car, suspension and brakes are a must. For suspension duties, the plans are to install a complete set of tubular arms from UMI Performance along with converting the rear to coil-overs, which will be from Viking Performance. Stopping power will be a massive set of Baer Brakes.
The inside will remain relatively stock with the exception of a complete set of Auto Meter gauges to keep tabs on the vitals and Restomod Air to keep passengers comfy. Matt's Classic Bowties will be helping with finding us the best restoration parts that will be needed.
Be sure to check back as we start tearing into the car and fixing rust, then hit the chassis!
The Start
Here's the start, your before picture. She's not the prettiest right now – a worn out pile of parts. The vision is there and the parts are available. Work will soon commence on Project Way-Gone!