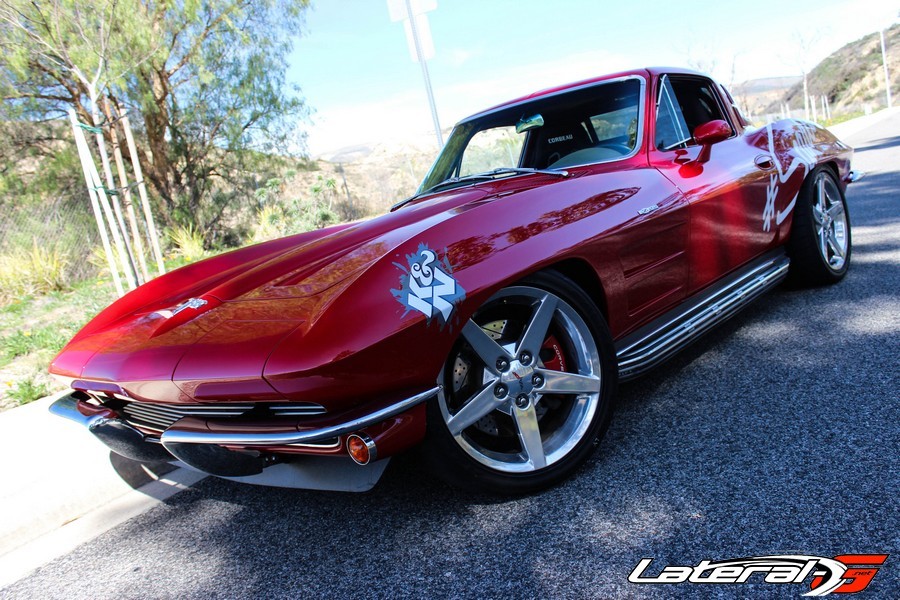 The 1964 Corvette was a bad ass machine from the assembly line. With its fiberglass body, progressive rate coil springs and revamped rear leaf spring, this car was a true sports car. The body lines on the car are absolutely iconic – everybody knows that it's a Corvette, even non-car people. Painted red, you have Americana on wheels.
Jane Thurmond's 1964 Corvette that you see here is no exception. Jane and her husband Greg took the essence of a classic Corvette and transformed it into a modern day street machine. "We actually built this car as a show car to show off our business, GTS Customs," said Jane. The car was first finished back in 2006, but then the Pro Touring bug bit them. "In 2012 we started to convert the car over for more Pro Touring," explained Thurmond.
One of the first things you'll notice about Jane's Corvette, affectionately named "Scarlett" is the updated wheels which came off a newer C4 Corvette. The wheels are wrapped in Falken Azenis tires all the way around. What isn't so noticeable at first is that the rest of the car packs some C4 Corvette goodies as well, such as the front and rear suspension that's been complimented with RideTech shocks and adjustable coilovers courtesy of Newman Car Creations.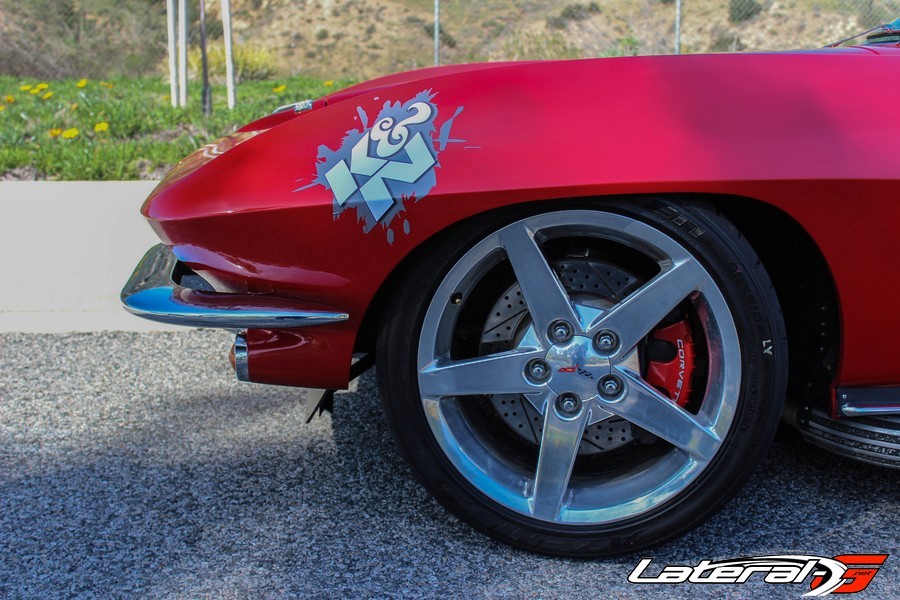 In order to get the right stance and be able to perform flawlessly on the track, the rearend was widened in the quarter panels to give Miss Scarlett a bit of a juicy butt. They then updated the door handles as well for a cleaner look. The paint is PPG Victory Red, because what other color is more suitable for a Corvette than red?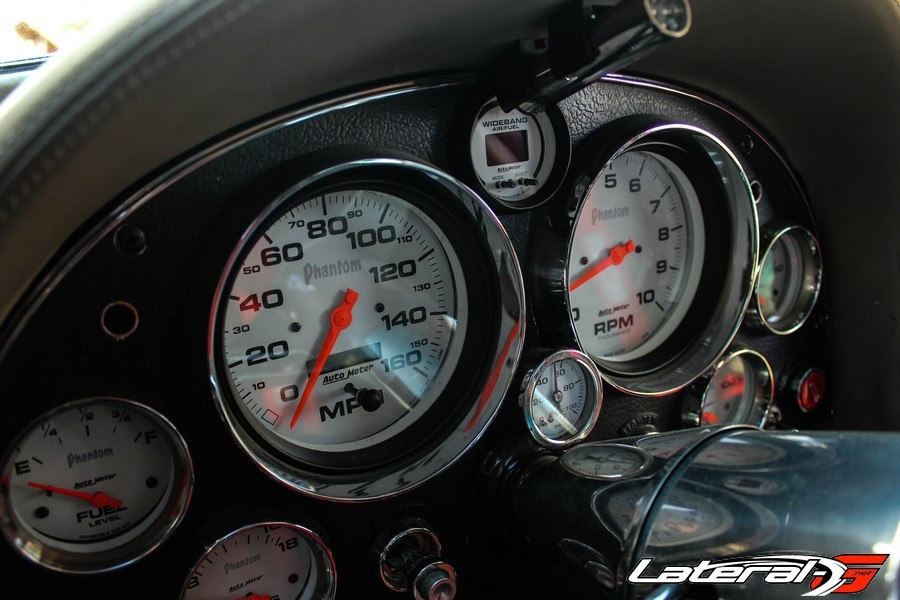 To compliment the red outside, a tan leather inside was stitched up and a set of Corbeau seats were added to keep Jane in place when making sharp turns. In the dash a complete set of Auto Meter Phantom gauges were installed to keep tabs on the motor and check speed while cruising down the highway.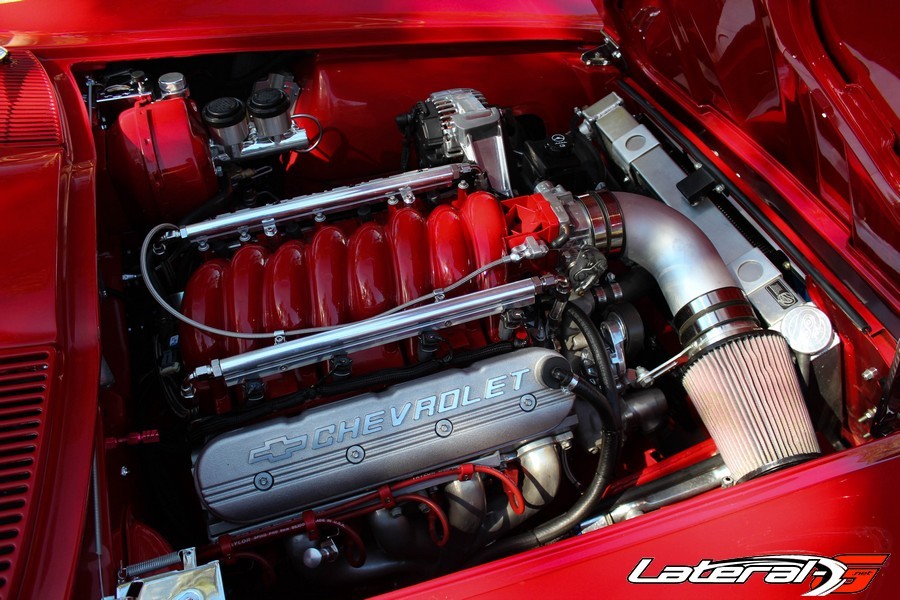 Under the hood you'll find an LS1 that's been complimented with a set of Lingenfelter built AFR heads, Mullenix race crank and Spectre intake. The exhaust remains the stock C4 while the transmission is a Tremec T-56 fitted with a Centerforce clutch.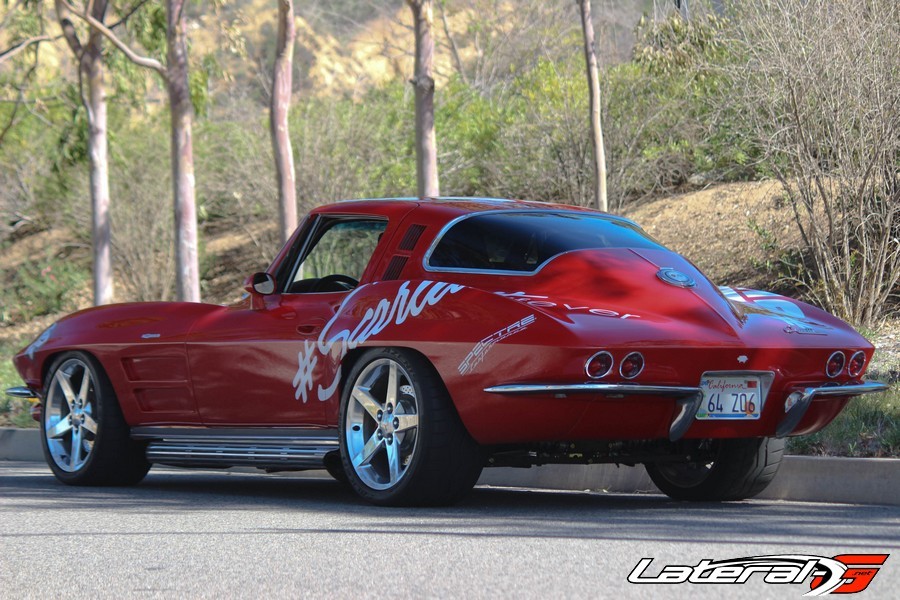 "I've always been into Corvettes," explained Thurmond. "My parents had them and now Scarlette is a vintage Z06," continued Jane. One thing is for sure, the Thurmond's aren't afraid of driving the absolute hell out of this 'Vette. We've seen it make the trek to Northern California, get beat up all weekend, then driven back. A true testament to GTS Customs' ability to build cars and to the Thurmond's passion of racing!