Lokar Introduces New LS Classic Series Classic Intake Kits
Knoxville, TN – Lokar recently introduced new additions to the LS Classic Series line of vintage appearing intake kits for Chevrolet's line of LS engines.
LS Classic new products include five new styles of intake kits; Chevy Full Size, Chevy L79, Chevy 409, Ford 289, and Ford FE. 
The intake kits give you everything you need to adapt a GM 92mm throttle body and vintage carb style intake to your LS engine. The intake kits include a single plane aluminum intake manifold, billet aluminum fuel rails, vintage appearing air cleaner assembly, 4150 carb adapter plate, all mounting hardware, and gaskets. The systems are designed to utilize GM LS3 OEM fuel injectors and GM four bolt, 92mm, drive-by-wire throttle body (not included) and are compatible with GM and aftermarket ECU's and harnesses that support both drive-by-wire and speed density tuning. Kits are offered to work with rectangular or cathedral port LS cylinder heads. Air cleaner kits that are included in the intake kits are also sold separately.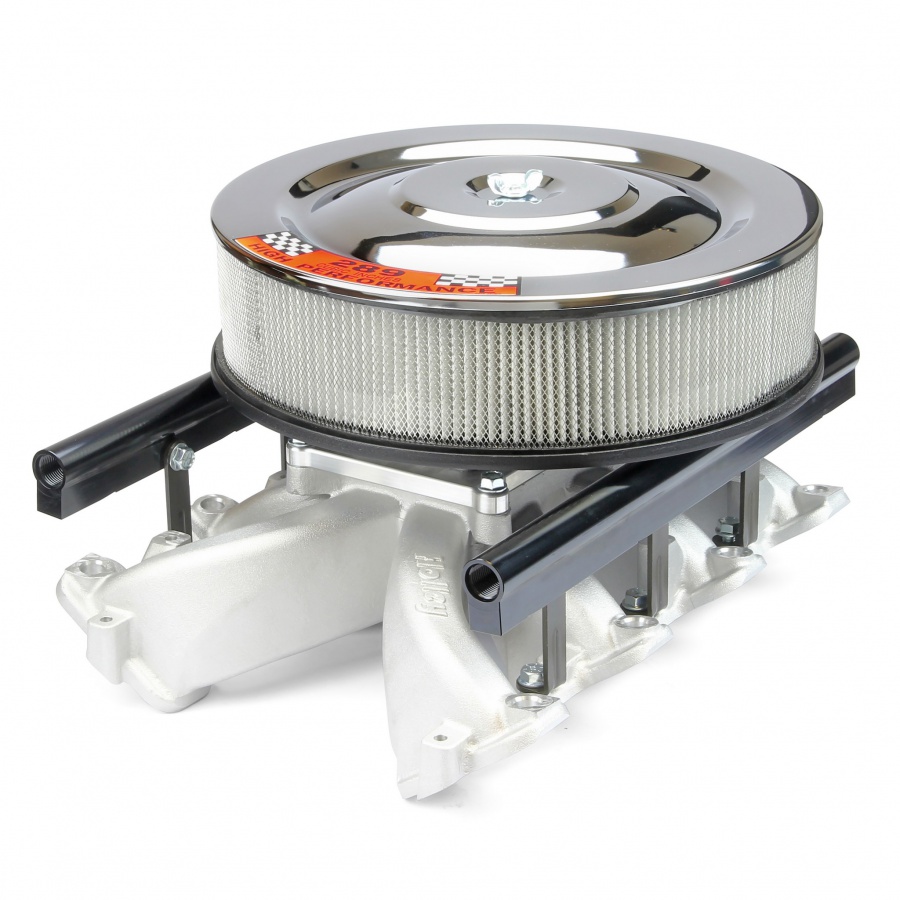 LS Classic Series products are designed to give your LS engine the look of the classic Chevys and Fords of the '50s, '60s, and '70s while utilizing modern LS3 components such as injectors and drive by wire throttle bodies. 
All LS Classic Series parts are engineered and manufactured in the USA and shipped from our warehouse in Knoxville, TN. 
To learn more about the LS Classic Series line of parts, please visit the website at www.lsclassic.com
Lokar Performance Products
2545 Quality Lane
Knoxville, TN 37931
865-824-9767
lsclassic.com