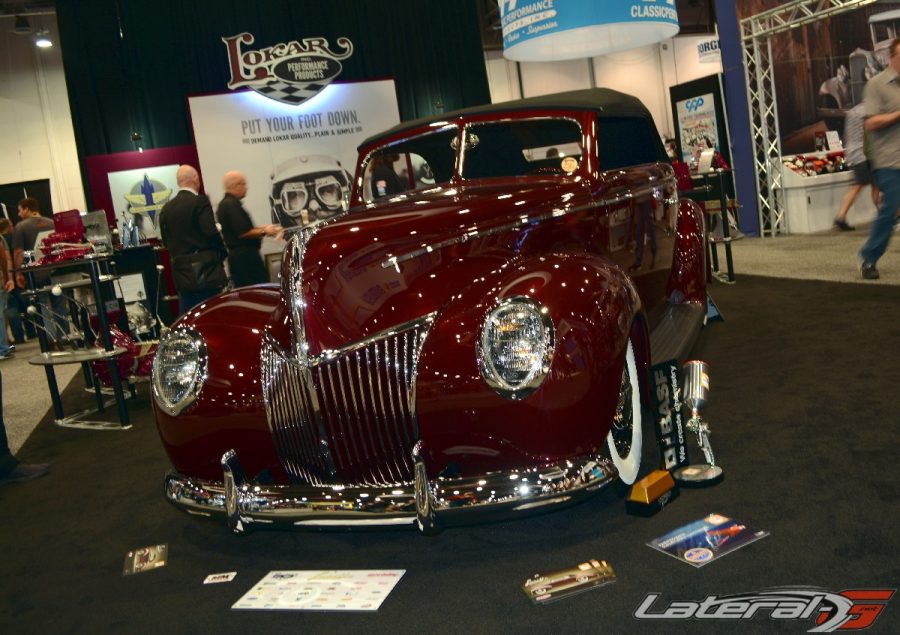 When it comes to heavy hitters in the automotive industry, Lokar Performance Products and Clayton Machine Works certainly rank among the top. Leaders in the industry for a number of years now, both companies have become synonymous with quality products, innovative designs and great customer service. So when the possibility of a Lokar acquiring Clayton Machine Works began being tossed around, it wasn't long before the two joined forces to create one industry-leading company that will benefit all who are involved.
"We really like Clay [founder of Clayton Machine Works]," Brian Downard of Lokar told us recently in an interview on the SEMA Show floor about the merger. "His design abilities are off the charts and we wanted to join forces with him."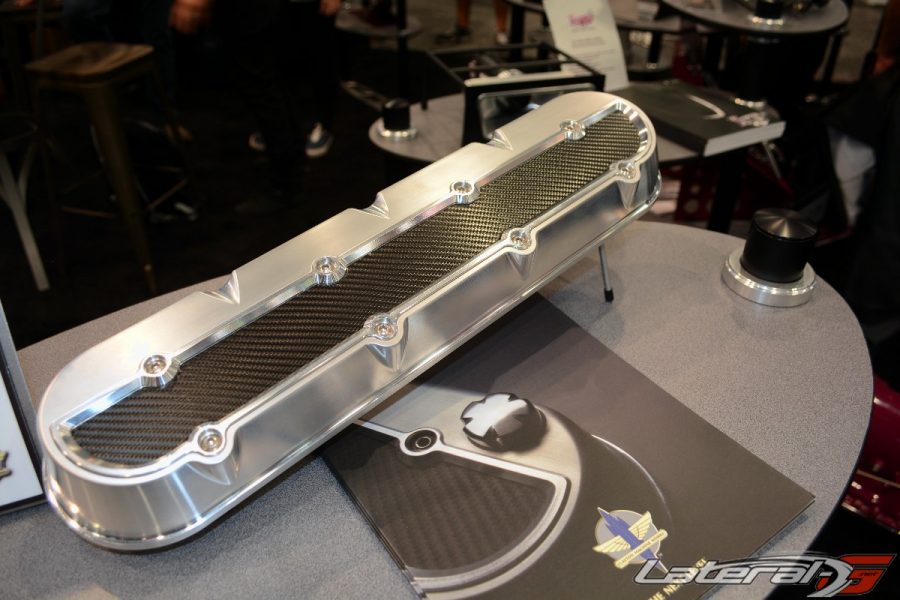 While the acquisition officially took place in mid-January 2017, it's only been within the last couple of weeks that Lokar and Clayton have gone public with the news. Earlier this month, they made their official debut as one company, displaying new and tried-and-true products from both brands at the annual SEMA Show in Las Vegas. It was there that we caught up with Downard to get the scoop on the exciting future of both namesakes.
Though the companies have merged, neither brand will go away, Downard assured us. In fact, both Lokar and Clayton are continuing on with producing their own separate products but are joining the brands on a few upcoming projects, including the new valve covers displayed at the show under the label "Clayton Machine Works by LOKAR Inc." A new shifter designed and produced as a joint project between brands is also on the horizon.
Helping announce the acquisition, Lokar and Clayton also joined in on an amazing 1940 Ford convertible build by Goolsby Customs, which was unveiled to its owner and the rest of the industry at SEMA 2017. The chopped, late 50s custom-themed, small block-wielding convertible features everything from valve covers and a custom Lokar shift linkage for the column-shifted car, to one-off Clayton trim, hub caps and a custom steering wheel from the company.
So why wait so long to make the acquisition public? Downard told us they wanted to makes sure they had all of their line work covered, as well as inventory on the shelves and ready to go. That they have done and their ready for the world to know about it!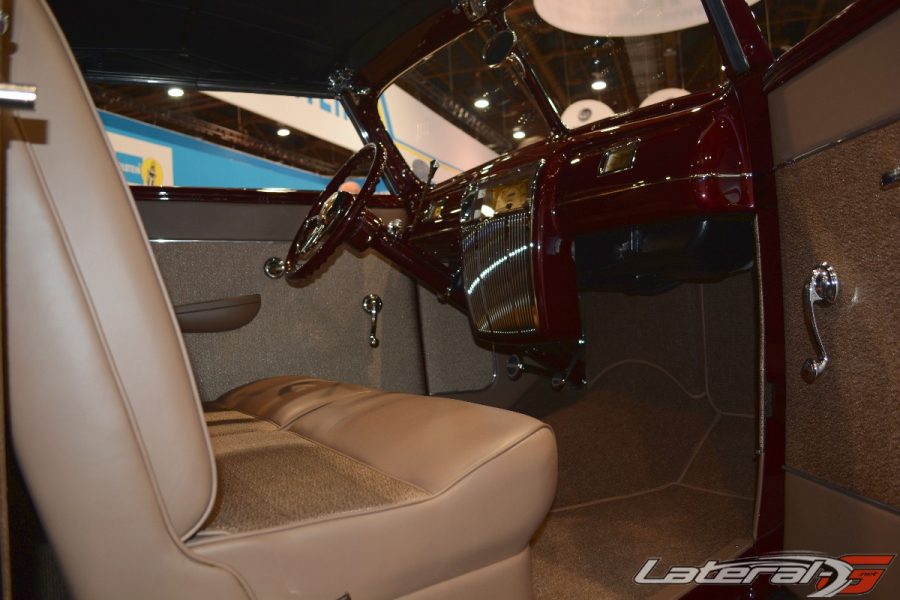 "At Lokar, we have 99-percent line fill within 24 hours and 4600 products," Downard told us. For Clayton, they wanted to reach a similar standard before making the big announcement about the companies joining as one team.
"We're proud as hell to have Clay help us design," Downard explained. "Now Clay can focus more on the design side and we can help with manufacturing in mass – Clayton didn't have that. It's really the perfect storm."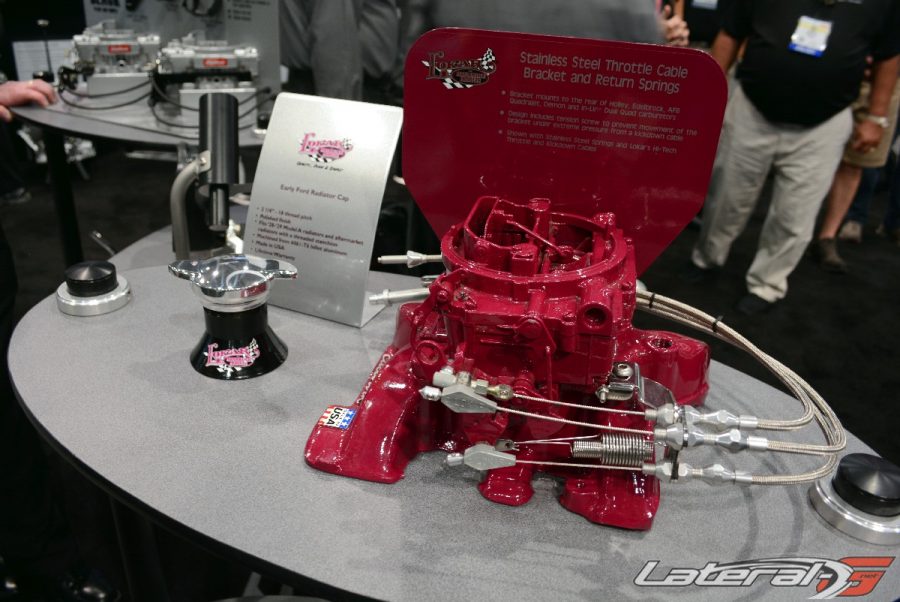 Because of the acquisition, both brands are already seeing a positive impact, especially with industry greats like NSRA and Goodguys. While Lokar is the Official Shifter of Goodguys, Clayton Machine Works has been brought on as the official sponsor of the 2018 Duel in the Desert autocross competition!
The acquisition by Lokar of Clayton Machine Works promises to strengthen both brands and be nothing but good, according to Downard. We certainly look forward to see what the joint venture brings to the industry in the future!
For the official press release regarding the merger, please see below!
Lokar Acquires Clayton Machine Works
Knoxville, TN – Lokar Performance Products has officially announced the acquisition Clayton Machine Works of Madison, AL. as part of a strategic maneuver to broaden and enhance Lokar's product line and customer base. The purchase fits into Lokar's strategy of continually looking forward in order to better serve the needs and demands of their customers as well as address the ever changing trends in the automotive aftermarket.
"Our acquisition of Clayton Machine Works is a great opportunity, in that it brings fresh ideas to the table. We will continue to grow the Clayton Machine Works brand through our distribution network as well as creative marketing efforts," said Kevin Ford, Chief Operating Officer of Lokar Performance Products. "This also adds to our design team not only for the Clayton Machine Works line, but for Lokar as well."
About Lokar and Clayton Machine Works
For over 30 years, Lokar has been a leader in the automotive aftermarket; striving to provide the highest quality parts. As an industry innovator, Lokar continuously raises the bar by developing products that fit the ever changing needs and demands of the customer by listening to their customers and observing trends within the marketplace.
From manufacturing and sales to customer service, Lokar strives to provide its customers an experience befitting of the term "Quality". With complete in-house design, engineering, prototyping and manufacturing they have the ability to maintain a "hands-on" approach from start to finish insuring their customers receive the highest quality products and service available.
Originating in Madison, Alabama and fueled by a passion for design and the love for all things automotive, Clayton Machine Works was the brainchild of industrial designer Clay Johnson. Founded with the sole purpose of offering innovative, high quality parts for like-minded enthusiasts in the automotive market, Clayton Machine Works reinvigorated a category that has long been neglected by offering creative designs that are clearly a step above. Clayton Machine Works looks to continue leading the way for the enthusiast who wants to take their car to the next level.
###
For more information contact Brian Downard, VP Sales & Marketing ([email protected]) at Lokar Performance Products.
Lokar Performance Products
2545 Quality Lane
Knoxville, TN 37931
865-824-9767
Lokar.com