Holley LS Fest East 2018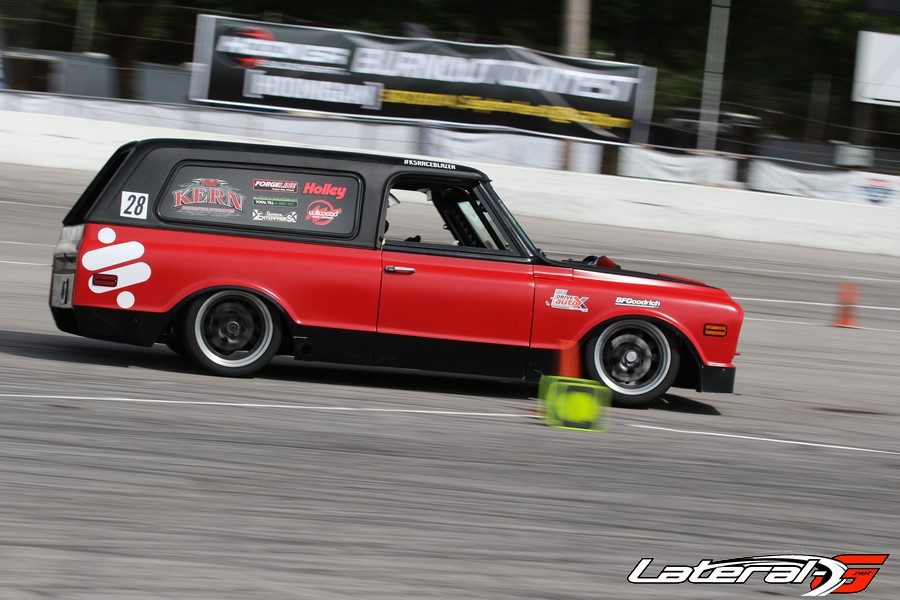 The record was officially broken this past weekend at Holley LS Fest. It was the biggest LS Fest ever and the biggest event ever held at Beech Bend! All weekend long there was talks about the weather. We feared the chance of rain might keep some competitors away – but that didn't seem to be the case. Luckily there was no rain on Friday or Saturday – but it came down in buckets on Sunday.
QA1 Autocross
Friday was hot and sticky – unusually warm for this time of year in Bowling Green. We were sweating all day long but enjoying the sites and sounds. Upon arriving at Beech Bend we headed straight to the QA1 autocross to see who was racing and what the track looked like. In the last few years the track was laid out where the start was at the beginning of turn one, and the exit the end of turn two. They had it all changed up this year with the cars starting at the end of turn two. They would race down a slalom and then dive into turns three and four. After that it was a sharp 180-degree turn, followed by another before a short jaunt over towards turns one and two. After completing a long right hand sweeper, the drivers flipped the cars back around to cross the finish line. The track itself was a great layout with some fast parts, technical and everything else in between.
With this being LS Fest, there was two run groups – Red and Green. There was over 200 registered autocross competitors. Everywhere you looked was Pro Touring LS powered cars testing their limits. With two run groups, that means there is a completely different group of competitors racing in the morning compared to the afternoon as well. We never got bored watching these competitors improve their lap times.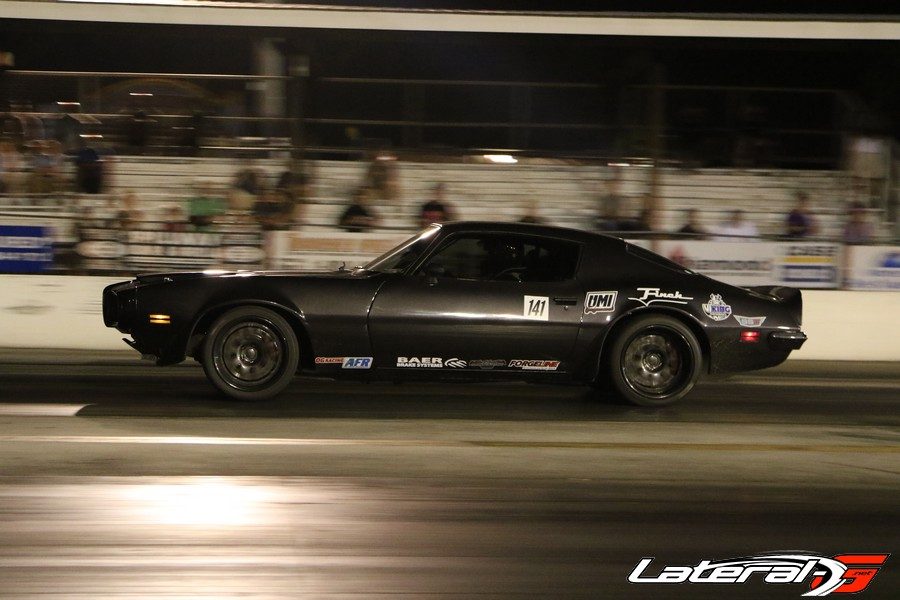 Drag Racing
After Friday autocross concluded, we stayed around to watch the Grand Champion competitors hit the drag strip. This is always fun for us as we can see non-drag cars hit the strip to see what they have! Even with 200 treadwear street tires, these cars are clicking off 11 and 12 second runs. Mike Dusold in his Camaro was getting deep into the 10-second range as well. These cars really encompass the spirit of Pro Touring where they can do it all from autocross to drag race and drive down the highway no problem.
With the high humidity and heat, the drag strip was slick. Competitors in all classes were struggling all weekend long to maintain traction and get their cars down the strip. The Grand Champion class was no exception to that and their times were a bit slower that previous years. At the end of the day though it was still amazing to see these cars hit the tree and go in a straight line.
Saturday morning we had a bit of fear. The last few years as this event has grown, it was a bit hard to get into the park. Some people complained about it taking over an hour! They certainly fixed that issue this year and we had zero issues getting into the park this year. At the end of the day it's always going to be a challenge getting thousands of cars and spectators inside one place. There was a ton of great vendors for people to check out and shop with as well. Companies like Baer, RideTech, QA1, Torqstorm, UMI, Rocket Racing, Holley, Forgeline, American Powertrain and tons of others.
Another hot and humid day but that didn't stop anybody from coming and hanging out. Even the show and shine part of the show had the most cars we've ever seen. Just like other years the mix of LS powered cars is amazing. A little bit of everything for everybody. Saturday night the rain started coming and delayed the drag racing a bit but they still got more runs in.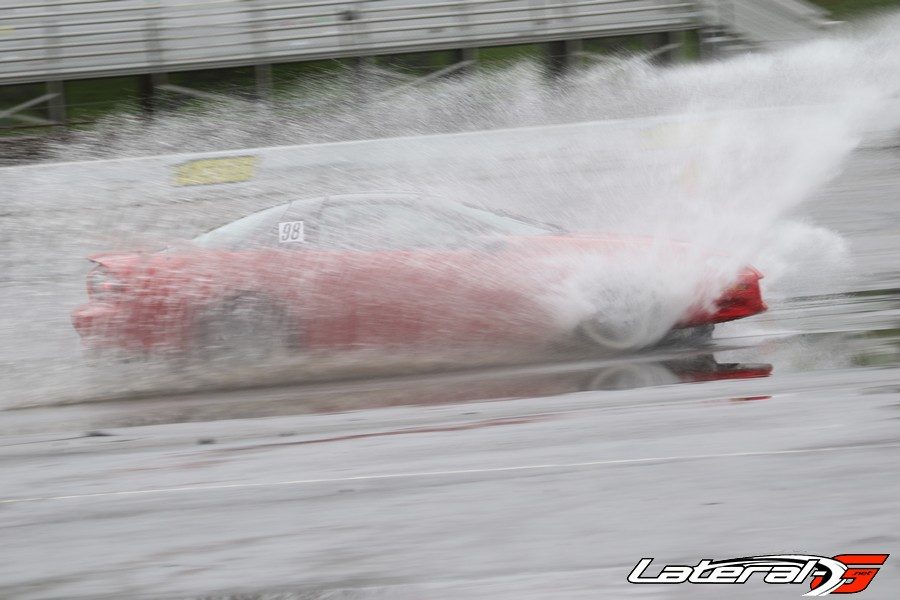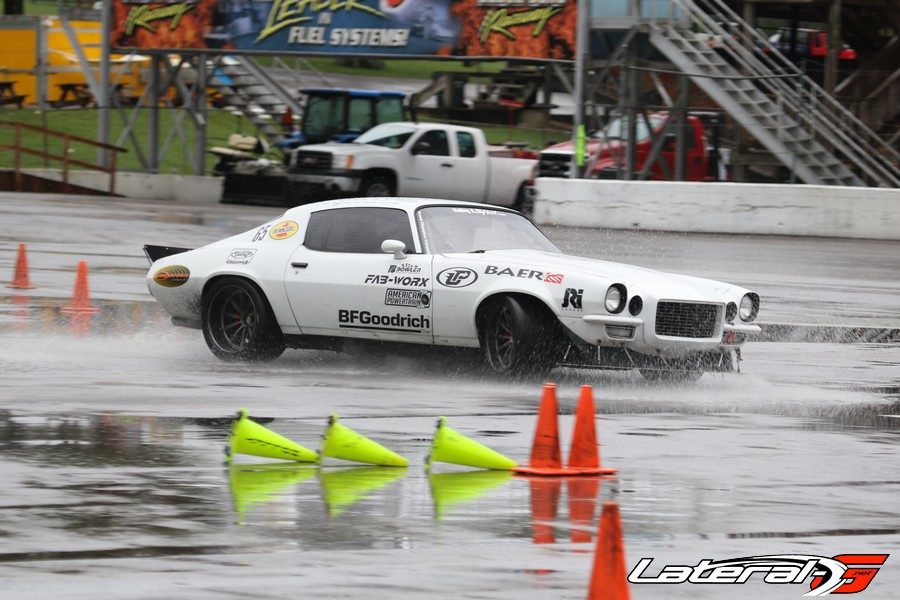 Down Comes The Rain
Unfortunately the luck ran out late Saturday night as the sky unzipped and down poured all day long. Drag racing was cancelled for the weekend which meant no exciting eliminations to watch. However since the Pro Touring guys are street cars, they still raced in the 3S Challenge. After two days of watching autocross it was fun to watch two cars drag race down the track, then stop and turn around while doing a slalom into a stop box. With the rain, it was one slippery and sliding event! Most competitors had packed up and called it a weekend but a few racers toughed it out and had a blast running over and over again.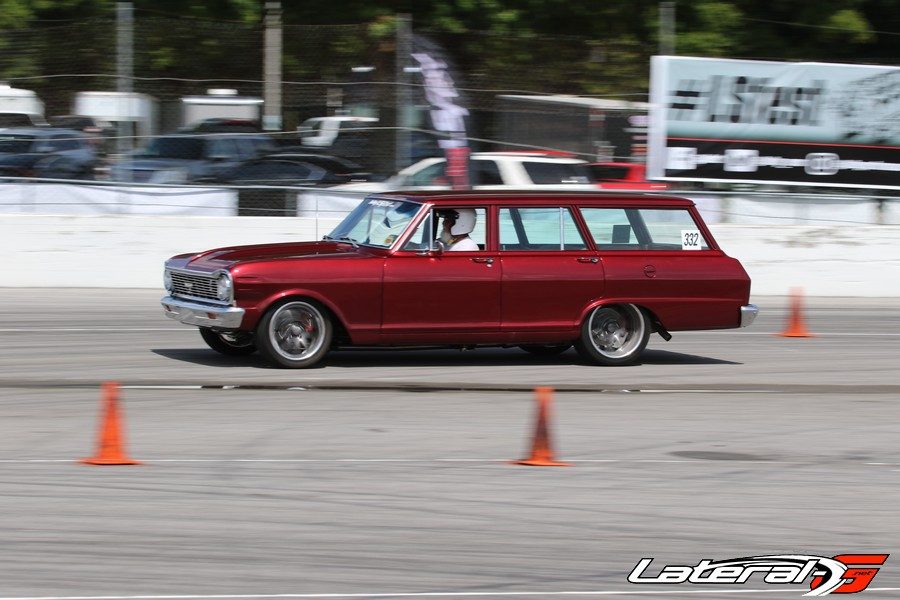 For more information and event results check out LSFest.com and make sure to get yourself to this event next year!