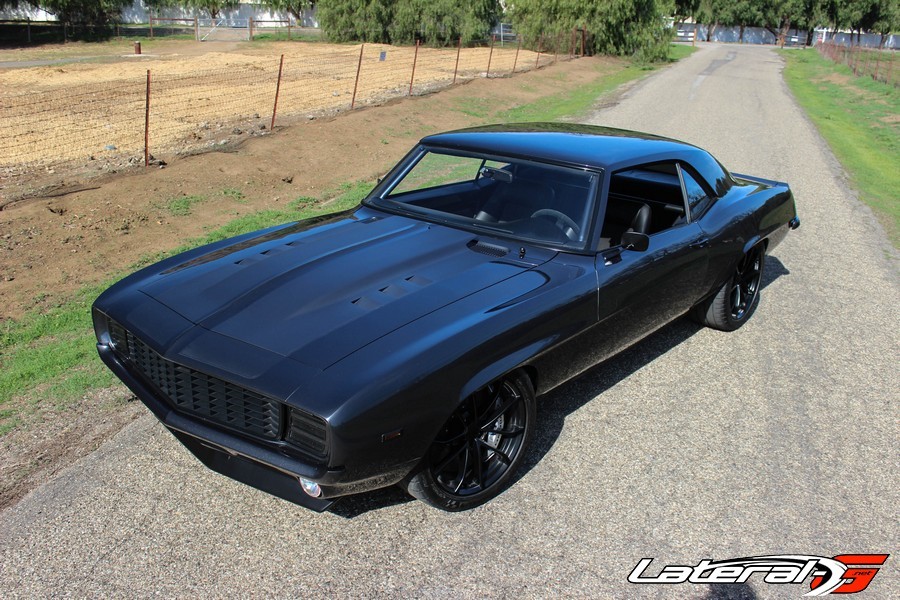 The 1969 Camaro is arguably one of the best Pro Touring cars there is. In the Pro Touring world a first generation Camaro, especially a 1969 Camaro is definitely the most popular car out there. Plentiful, decently priced, and lends itself extremely well to upgrades makes it a package that is hard to beat. They have been restored and done so many times, it's become a challenge to make one stand out from the crowd but the crew at Timeless Kustoms accepted the challenge and knocked it out of the park.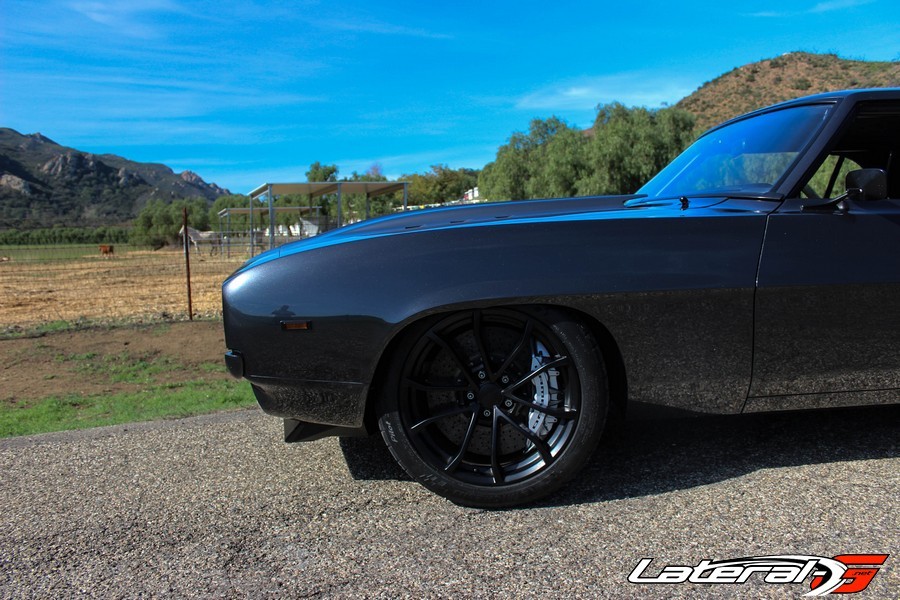 Enter Mike Cavanah's 1969 Camaro. At first glance, this Camaro appears a bit like many others – clean lines and some big wheels. That's about where the similarities end though. Every single piece and part of this Camaro has been improved on, yet still manages to appear fairly stock to a casual passerby. Upon further inspection you'll find endless details anywhere your eyes rest on the car, from the paint, suspension, motor and interior. Everything screams perfection and performance.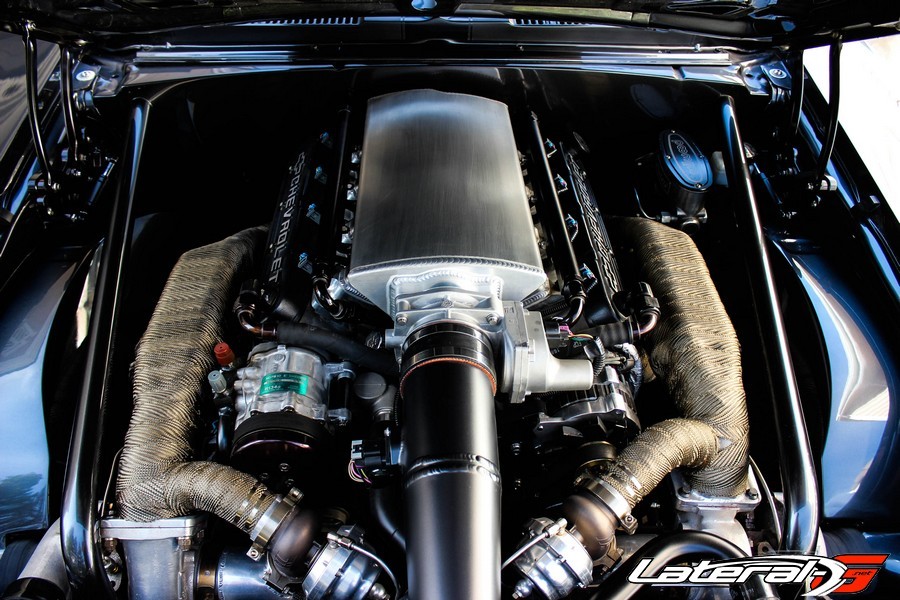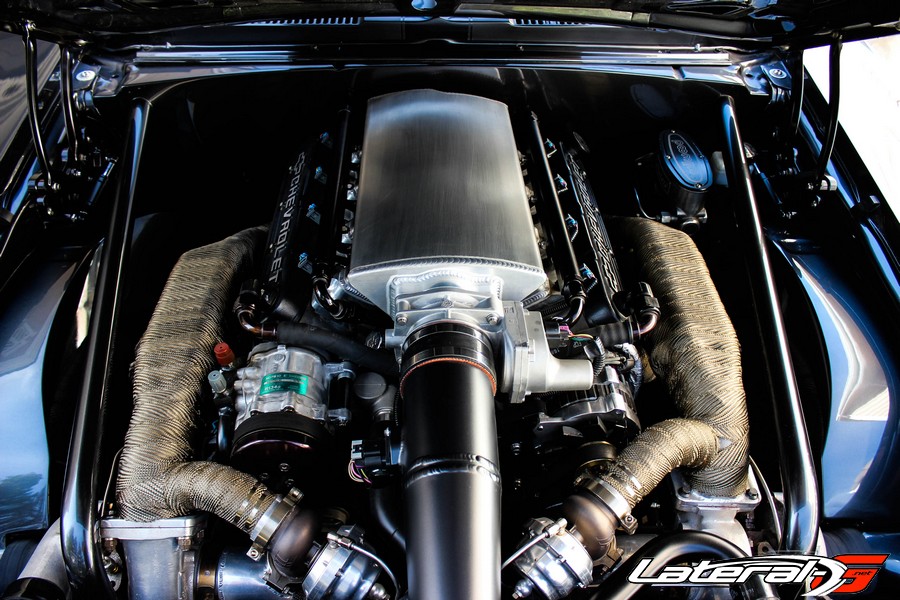 Starting with under the hood, there's an LS which is no surprise. However, in order to take it up a notch, this LSX sports twin-turbos. The block itself is an LSX block with a 4.125″ bore and a 3.62″ steel crank, putting it right around 380 cubic-inches. LS7 CNC Scoggin Dickey cylinder heads complete the block and puts the compression right at 9:1 for the 62mm Precision ball-bearing water cooled turbos. A custom ground turbo camshaft compliments the twin hair dryers along with a fabricated sheet metal intake manifold and the custom stainless steel turbo headers.
Supplying the fuel to feed this beast is a custom fabricated fuel cell, with a Fuelab boost referenced in-tank 1200 HP fuel pump system. Finishing off under the hood is Spearco front mounted air coolers and a GM engine harness with an E-67 computer.
Backing up all that power is an American Powertrain Tremec wide ratio six-speed transmission complete with a Centerforce Dyad twin disc clutch. A Quicktime bell housing was used to properly secure the gear box to the block. A 4″ aluminum driveshaft then connects the power to a Ford 9″ rearend that's been stuffed with 31-spline axles along with a Detroit Tru-Trac and 3.50 gears.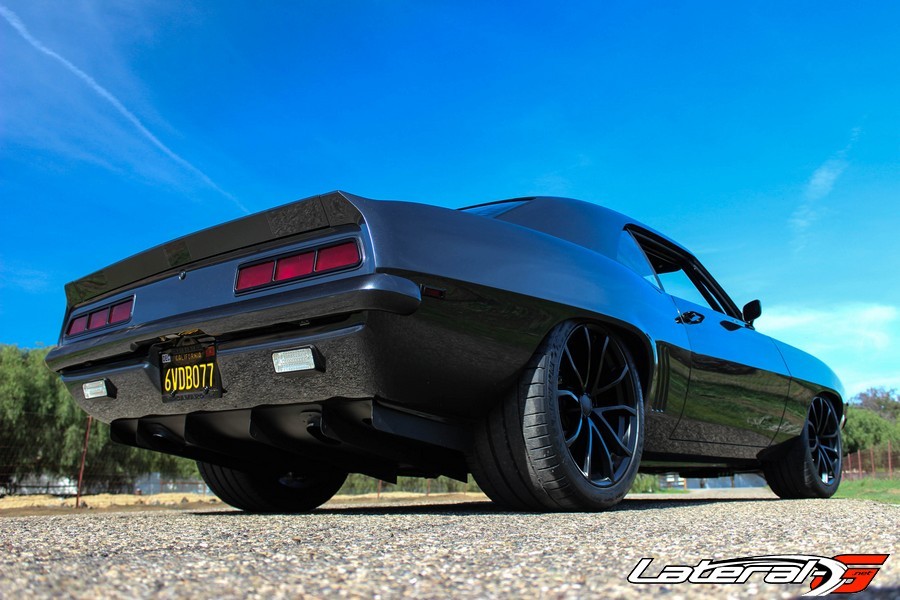 In order to compliment the motor and make sure the power transfers down to the ground, a complete Art Morrison 2×4 Max G chassis was used. This chassis utilizes C6 Corvette suspension in the front along with a triangulated four link rear suspension. Making the set up even stiffer is a complete 10-point roll cage that's tucked away so it's barely seen. Stopping this freight train is a massive set of 15.5″ Brembo carbon ceramic brakes at every corner. Around the brakes is a set of OEM Corvette Z06 wheels, with 345 tires in the rear and 325 in the front.
The body itself wasn't left untouched either. The bumpers were tucked, the drip rails were shaved and a completely custom sheet metal rear wing was fabricated. A rear wind diffuser was also added along with a custom set of hood extractors. The paint job is miles deep, which is a variation of BMW's Sparkling Graphite. A subtle set of racing stripes finishes off the look. Detroit Speed powered headlight doors ensure the HID headlights are able to light up the night.
On the inside, a Marquez design dash is filled with a set of Auto Meter gauges to keep an eye on engine vitals. A complete Vintage Air kit keeps Mike cool on those hot summer days. The seats are custom built, and keep you in place during hard cornering. All the threads were stitched up by Eric Thorson, who also installed the one piece suede headliner and Accu-Mat sound deadening.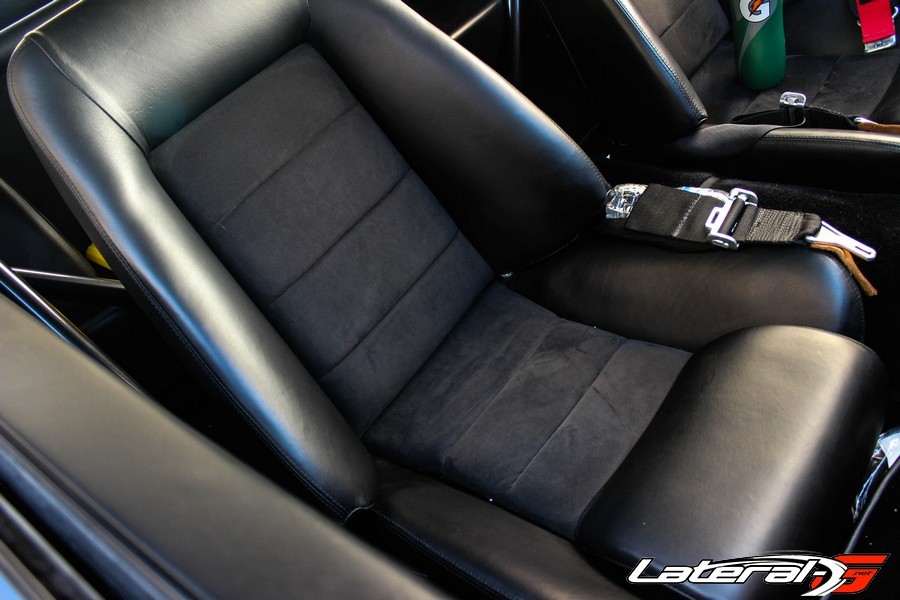 Finishing off the interior is a Flaming River steering column that connects to the power rack and pinion unit. A Sparco steering wheel finishes off the ensemble. The last detail on the interior is the Pioneer double-din navigation head unit along with the Focal amps, subwoofers and speakers.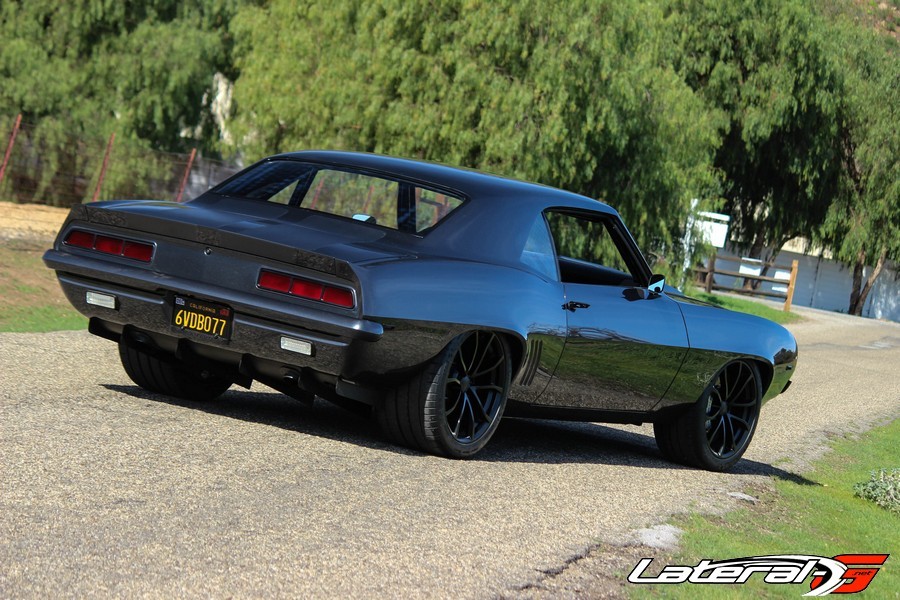 In a world filled with lots of 1969 Camaros, Mike's manages to stick out from the crowd thanks to Timeless Kustoms!