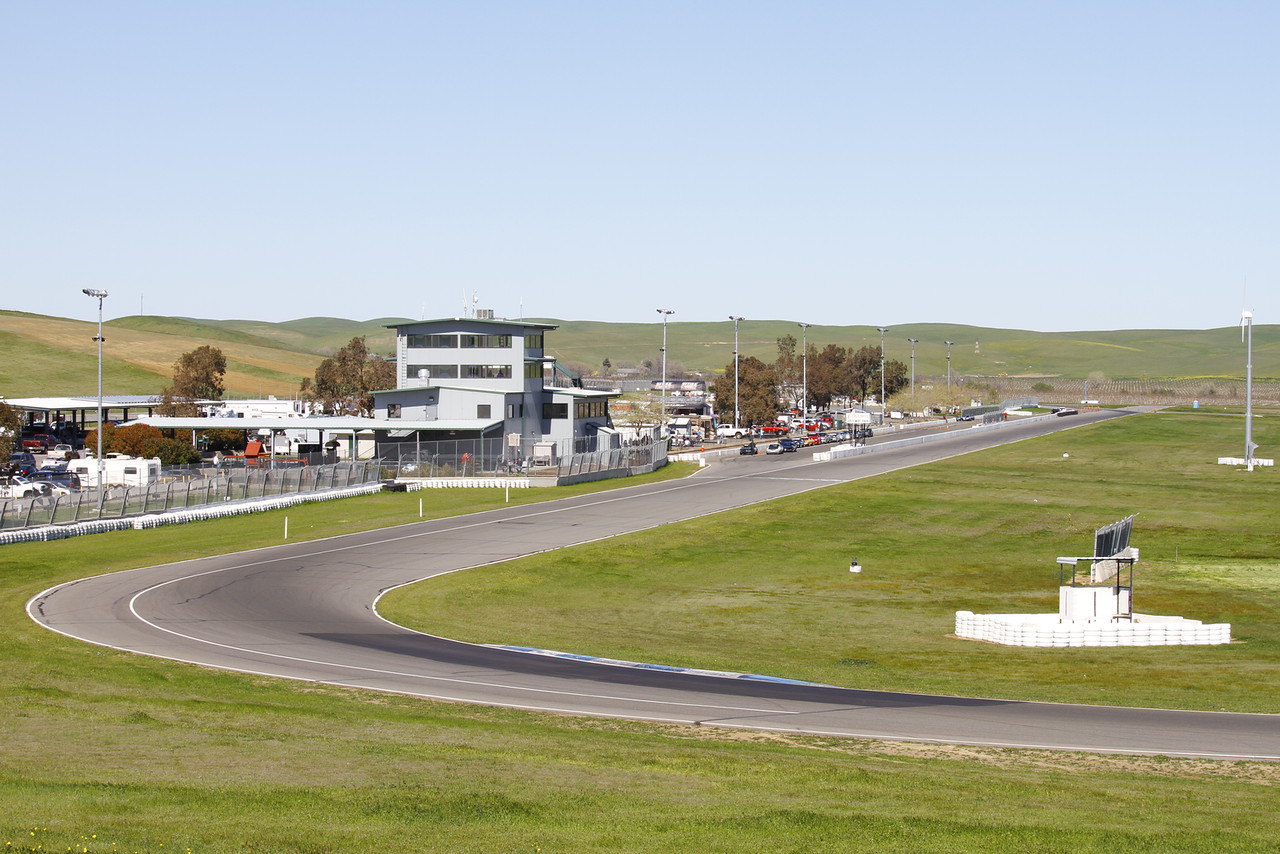 Day Two: The Falken Tire Road Course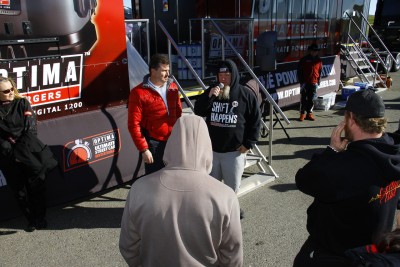 Back at the track on Sunday the racers and crews were getting their cars ready for the course. The day again began with a drivers meeting addressing the road course and specific areas of the track that could be tricky. After the drivers meeting the first group of cars were lined up for their first shot at the road course. The drivers were split into three run groups, from rookie to expert. Each group would get a 20 minute session, and depending on how things went there would be a total of up to five sessions for each group throughout the day.
The road course is tough on the cars. Imagine running as hard as you can for 20 minutes straight, and then doing that five times in one day! There were several cars that had issues. Many sorted them out and were back for more action, while others had to call it quits with big issues.
Sunday ended, and it seemed like the weekend was over too soon. Tons of racing, all the laps a person could want. Spectators had a great view of the action, and full access to all the cars and drivers in the pits. I've got to give props to Jimi and the gang at USCA and the crew from Optima and all those that volunteered. This event ran as smooth as any event I've attended. Everyone I talked to said they had a great time and couldn't wait for the next one. For those of you who could not attend this one, check out our event calendar and make plans to attend one of their other events. They've just added a new one one on April 25th and 26th at the Las Vegas Motor Speedway. Also, make sure to watch for the tv coverage of each of these qualifiers including the finals in Las Vegas on MavTV.
The Winners
GTV (Vintage): 1989 and older 3200 pound minimum weight rear wheel drive
1. Jake Rozelle
2. Mike Maier
3. James Shipka


GT: 1990 and newer 3200 pound minimum weight 2WD sedans, 4 seater coupes and late model trucks
1. Ken Twaits
2. Jordan Priestley
3. Andrew Nier
GTS (Sports car): 1990 and newer 3200 pound minimum weight factory production two seater autos and any all wheel drive vehicles
1. Rob Krider
2. Keith Kramer
3. Mike McClish
GTL (Lights): ALL VEHICLES UNDER 3200 POUNDS
1. Danny Popp
2. Monty Pack
3. Brian Hobaugh
You can get the full results HERE.
PS… Since I'm a rookie with a camera I had a backup plan named "Scott Siegmund". Scott is a moderator on Lateral-G and a good friend. He's also quite handy with a camera. For years he's been taking event pictures for us here at Lateral-G. He took all the pics you see here, and I want to personally thank him for all the hard work. If you want to see all 3400+ pictures that Scott took over the weekend  CLICK HERE.