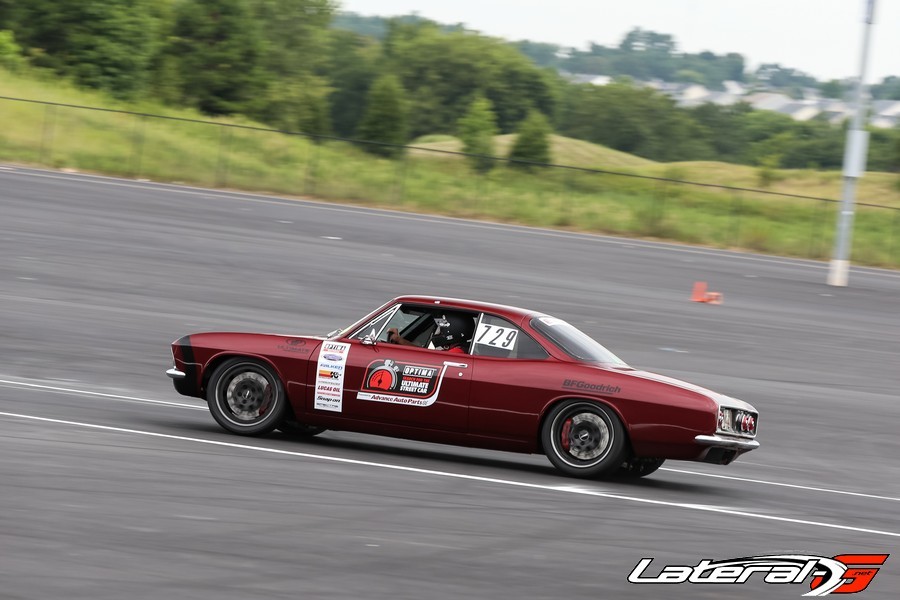 Last weekend, Optima took their Search for the Ultimate Street Car to the east coast! This time, they visited Charlotte, North Carolina and the famous Charlotte Motor Speedway. In the country of Dale Earnhardt Jr. and a lot of NASCAR influence, these street cars took to the track. The first day, we took over the parking lot next to the ZMax Dragway for Detroit Speed Autocross and Powerstop Brakes Speed Stop.
Thankfully for viewers, these two events were right next to each other. The autocross was one of the longest I've seen this year. Rivaled only by the Las Vegas Motor Speedway track. The sponsors of the autocross, Detroit Speed, made it out for their first event of the year. As it usually goes, Kyle Tucker took the #1 spot in GTV in the autocross with his bad 1970 Camaro. He was only bested by four other competitors. Brian Johnson managed the fastest time of the weekend in his Detroit Speed equipped 5th gen with a 47.345-second lap. Ken Thwaits was right behind him with a 47.384, but couldn't edge him out.
The Speed Stop was a good one, but everybody seemed to have learned their lesson with hardly any smoky lock-ups the whole weekend. This is where the AWD capabilities of Ken Thwaits Evo really kicked in… He laid down a mean 15.047 lap time, leaving the next fastest guys nearly a half second behind him. The entry into the turnaround for the Speed Stop was extremely narrow and a few people got a little loose trying to whip it around as soon as they were clear. Mills Robinson, a veteran competitor, brought two of his sons along to compete and his son Tripp in a 4th gen Camaro really lost it around the corner leaving smoke hanging in the air minutes later.
Somehow, the awesome judges managed to get all 75+ competitors through Lingenfelter Design and Engineering portion in the first day. It seems like people are starting to smarten up to the fact that any marks against your car being a street car hurt you dearly. Some of the most important things to check in your car when competing is if the horn works, the radio works and lights work. These simple things can dock big points of your total score and leave slower cars ahead of you because their good D&E scores.
The road course was easily the best roval I've seen so far. A roval is what you call a road course that includes a traditional NASCAR oval in it. The competitors come in the infield, go around the road course, then exit onto the steep banks of Charlotte Motor Speedway around the track. I wasn't able to talk to the fastest guys to see how fast they were going, but it looked insanely fast from a spectator's perspective.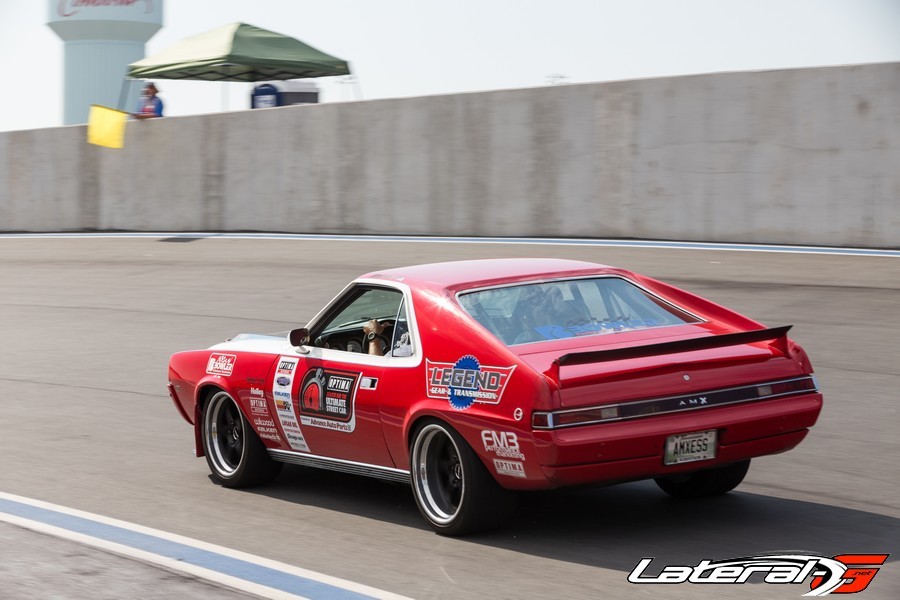 The Falken Tire Hot Lap Challenge went pretty well, except for multiple 4-wheels off incidents were people cut corners just a bit too tight. Kyle Tucker represented for the Pro Touring cars with the second-fastest time of the weekend with his 1970 Camaro! Sure, these new Corvettes are fast, but Kyle shows with Detroit Speed stuff, you can keep up with the best of the best. Another Detroit Speed equipped ride, Brian Johnson wheeled his mean 5th gen to a 1:35.919, which is over half a second fastest than Kyle and over a second faster than anybody else.
One driver we have to give a big shoutout to is Scott Feldon in his 1972 Corvette! He impressed all weekend. He was second in almost every racing event in GTV, but got killed in D&E. While his car is well engineering and stunning, a few lighting and electrical things didn't work and he got docked big time. In the Speed Stop, he was edged out by 0.021 seconds by Bill Graves in his '66 Corvette. Scott was one of our favorite GTV competitors and has an incredibly beautiful C3 'Vette. Hopefully he makes it out to another event and gets an invite!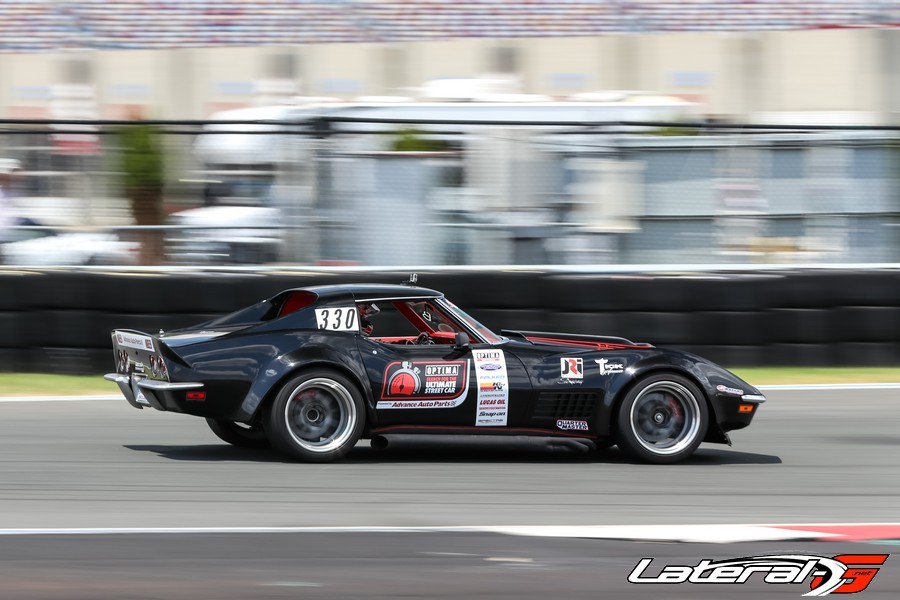 Overall, Charlotte Motor Speedway was a great event. While it was incredibly hot, it was still fun. The hot tarmac wasn't ideal for traction and fast laps, but everybody did their best to push their car to its limit while staying safe. Next weekend, Optima takes the series to Circuit of the Americas in Austin to see how these cars fair on a real deal Formula One track! Stay tuned for pictures next week.