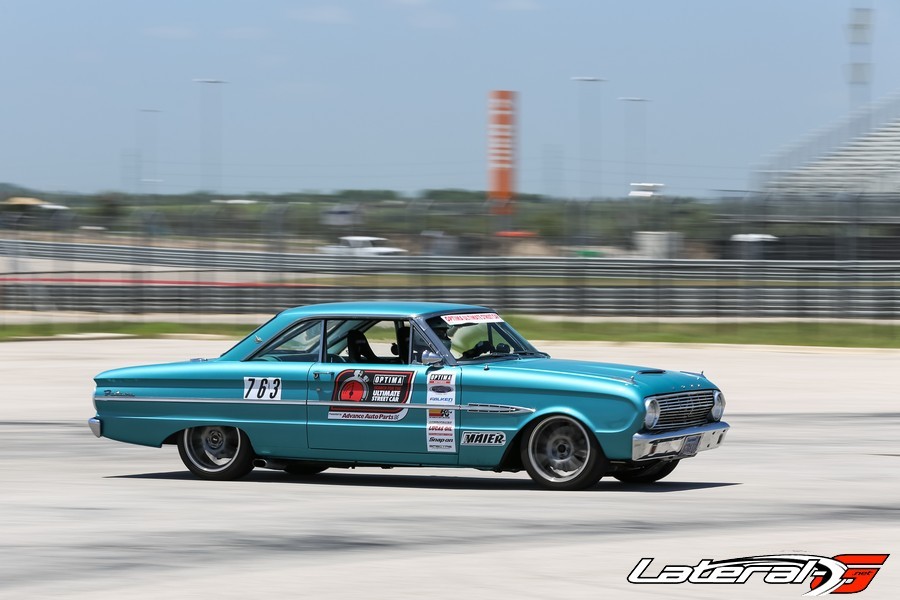 It was a hot one this weekend at OPTIMA's Search for the Ultimate Street Car at Circuit of the Americas last weekend. With the heat index climbing over 110 degrees and staying there all day long. Even though it was blistering hot, COTA's charm made up for the heat. I believe there were 88 competitors this weekend and it was hard to see them all.
The first day was especially difficult because the Speed Stop and Autocross were about a half mile from each other. The Autocross was pretty large thanks to COTA's vast parking lots. The Detroit Speed Autocross was filled with tight, technical corners, but the end opened up a little and you could here competitors roll into the throttle towards the end. Unusually, I didn't see one person get lost like normal. If you watch the first round of autocross, you normally see a first-timer who forgot to walk the course getting lost in the cones. Although the course was long, the cones seemed to be arranged easily enough. A lot of people seemed to have issues pushing through the course thanks to the tight corners. The GTV standouts as usual were Mike Maier and Jake Rozelle. Jake barely edged Mike out by .2 seconds, taking the GTV win.
Mike returned the favor when it came to the Powerstop Brakes Speed Stop and he ran a 13.723, edging Jake our by .028 second for the GTV win in GTV. This put Jake and Mike in a stalemate for the GTV overall win. When it came to the Falken Tire Hot Lap Challenge, it was yet again a battle for the GTV win. Both Jake and Mike ran their fastest laps of the day on the same lap, the second lap of the first session. Mike edged Jake out by over a second to take the GTV win. You know these two are fast when the next fastest GTV competitor, Larry Woo, was 5 seconds behind them.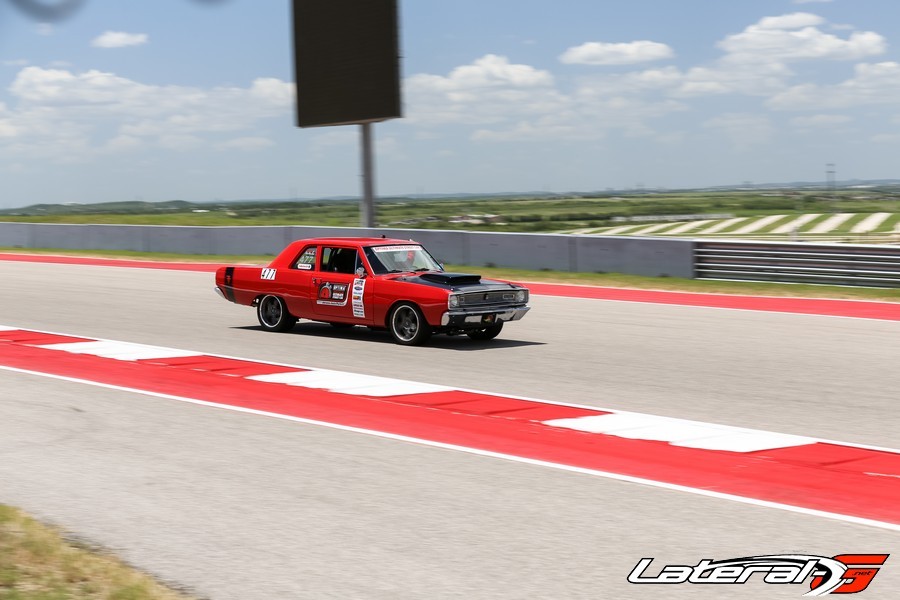 The competition and the temperature were hot in Austin last weekend. Many new GTV competitors showed up such as Ken Kelley in his bad 1967 Dart. Some familiar faces such as Chad Ryker, Jim Stehlin, Craig Williams and many other showed up to enjoy the incredible track at COTA. We hope that OSUSC makes it back to COTA and it is cooler next time! Stay tuned for the upcoming event at Road America later this month.