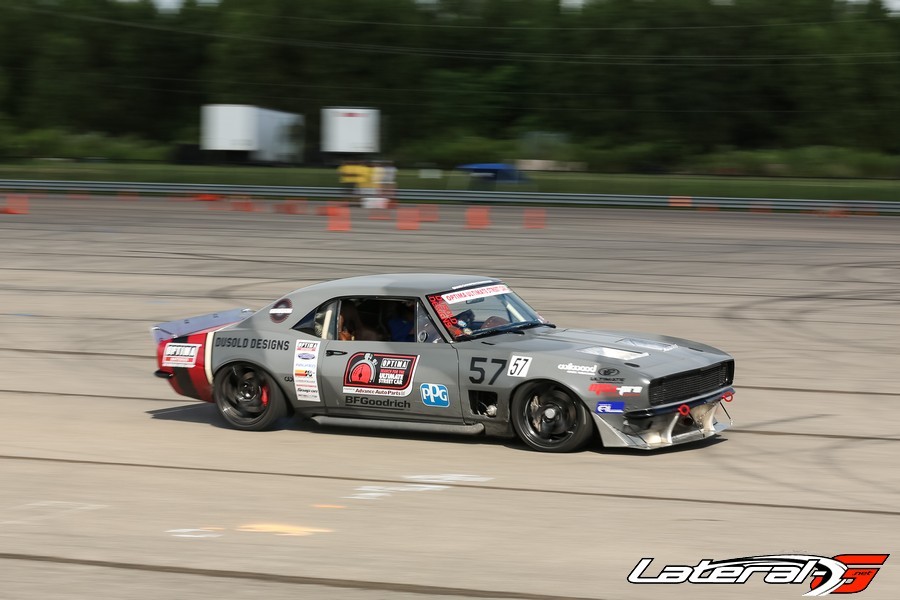 As we near the end of the season for Optima's Search for the Ultimate Street Car, events like last weekend's NOLA Motorsports Park become even more important. People are battling to be in the top 20 cars to earn that sought after invite to OUSCI in Vegas.
One of the smaller events of the season, NOLA let people get some serious point advantages. With a full 100 car field, somebody could only get 1 point for an event if they got last. Last place finishers here got 40+ points since there weren't as many cars there.
With rain expected, some people decided not to show up. The closer we got to running, the further the chance of rain was pushed out. Instead of raining all day for the autocross and speed stop, it only rained the first part of the day. This gave everybody plenty of dry autocross runs and kept it fair with everybody having to be careful on the wet speed stop.
The autocross was fast and furious this time with lots of extra turns people missed their first few times out. We witnessed people lost in the sea of cones more frequently than usual. The fastest of the weekend were your normal suspects. Jake Rozelle and Mike Maier battled it out for GTV. On Maier's seventh run, he beat Jake's fastest time, then Jake went out on his final run to nudge Maier out by 0.047 to take the win!
The GTL class had the three top times as usual. Mike Dusold took the #1 spot with a ridiculous run of 29.15. To put this into perspective, the next fastest guy was Karl Dunn with a 29.439. Dusold doesn't play around in his '67 Camaro. Maybe that's why he recently took Grand Champion at LS Fest.
The next day for the road course, the weather looked foreboding yet again. With a good chance of rain slowly moving back towards the afternoon, everybody assumed their only fast laps would be in their two morning sessions. They were right. Two sessions for everybody and then it poured. First it poured only getting half of the track wet, then it came back for a second helping of slippery racetrack. By the end of the day, it was finally drying out and a few people managed a faster lap time than earlier, but not many.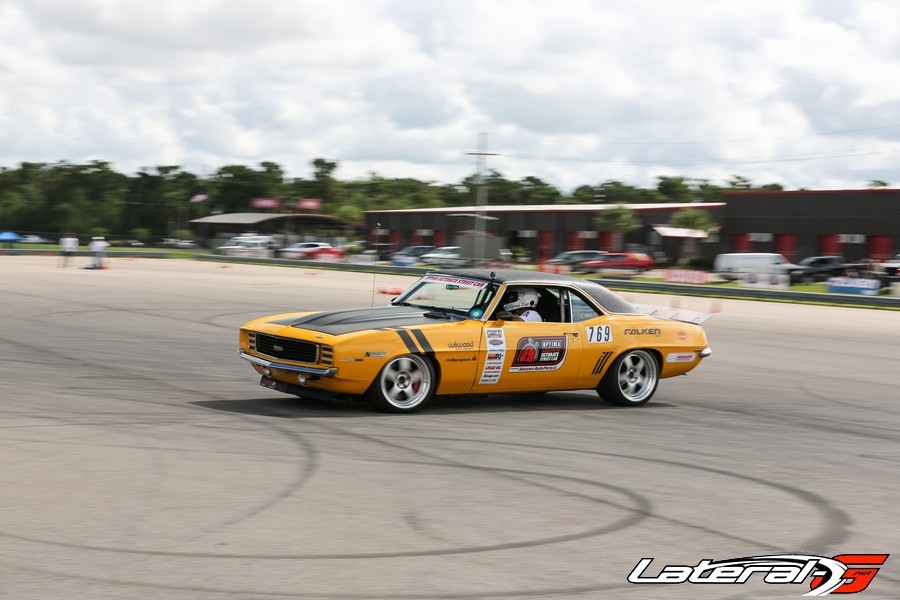 Even with the rain, it was a good weekend with a lot of fun and laughs from competitors here. No other racing series has the family and friendships that Optima's Search for the Ultimate Street Car does. Even though you're fighting for the best time and to beat the next guy, if that guy breaks down, you're pulling out your tools to help him out. This is what makes this series great.