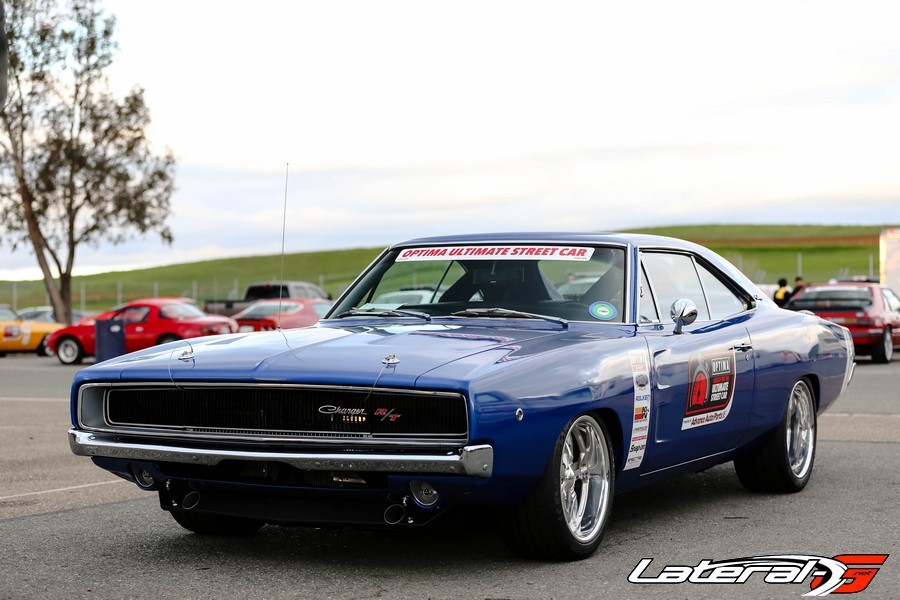 Text and Photos by Kaleb Kelley
This weekend, Optima kicked off their Search for the Ultimate Street Car at Thunderhill Raceway in Willows, CA. With a full field, the competition was nonstop. Jake Rozelle and Mike Maier battled it out in the GTV class. A big variety showed up with a lot of fast cars and fast drivers. As the series grows every year, the cars and drivers get faster.
One big change for this year is the addition of Powerstop Brakes as the Speed Stop sponsor. The layout for this event was fairly simply with a long straight, two right turns and a quick slalom before the stop box. It was fairly simple, but many people underestimated the distance and slid straight through the box. Carrie Willhoff was hitting it harder than anybody. She slid through the box more times than I can count, but she ended up with the fastest time of the weekend at an 11.267 seconds. That's nearly two tenths faster than her husband Rich.
In the autocross, two cars were shining stars with their tiny wheelbases. The pair of Lotus Elise driven by Ryan Johnson and Alexandra Zust were some of the quickest of the field. Between them and the two S2000's, the competition was tough. Thankfully, two Corvettes saved the day for the American crowd. Rich Willhoff came in right behind the Lotus duo with a 27.066, but with a 26.387 second lap, Duke Langley beat the Lotus by nearly a half a second.
Jake Rozelle and Mike Maier continued to battle it out with the Speed Stop. Jake managed to pull through on his second to last run to beat Maier's 27.772 in his sixth run, but got that down to 27.676 by his eighth lap. This very fast pair have a habit of being around a tenth from each other. Maier had some issues with his car and only managed to get 10 runs in the Speed Stop.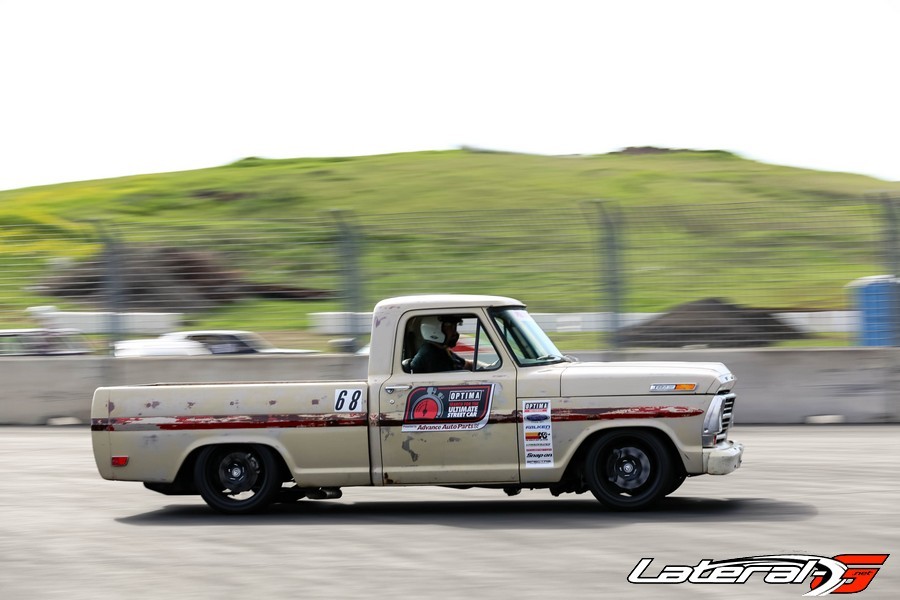 When it came time for my favorite part of the weekend, the Falken Tires Hot Laps, Maier had his car repaired and ready for a beating. Yet again, him and Jake battled it out and ended up strangely close. Jake ran a 1:58.189 on his final lap, beating Maier's 1:58.360 from earlier in the day. Jake's time put him in third place overall, only behind Rich Willhoff's extremely fast 1:52.392 and Duke Langley's 1:56:586. It's cool to see a Pro Touring ride like Jake's take on the modern sports car and put up a fight.
On April 16 & 17, Optima goes to Las Vegas Motor Speedway for the second event of the season. Go to DriveUSCA.com to see if there are any spots open. Lateral-G will be bringing you the rest of the season and appear at every event! Let us know which forum members will be attending.
As always, check out the gallery below!