Pro Luxury LS Swapped 1983 Cadillac Coupe DeVille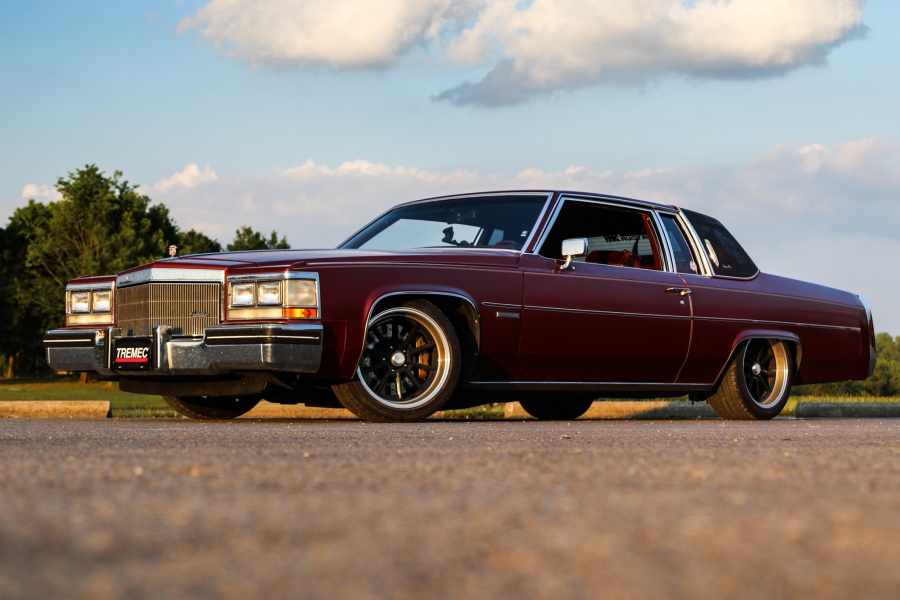 If you've been following along, we've been documenting the progress a bit on Matt Graves' 1983 Cadillac Coupe DeVille. This car is a culmination of luxury and power into what he dubs as "Pro-Luxury." After months of hard work this Caddy hit the road and completed the Hot Rod Power Tour, then went to LS Fest all without a trailer!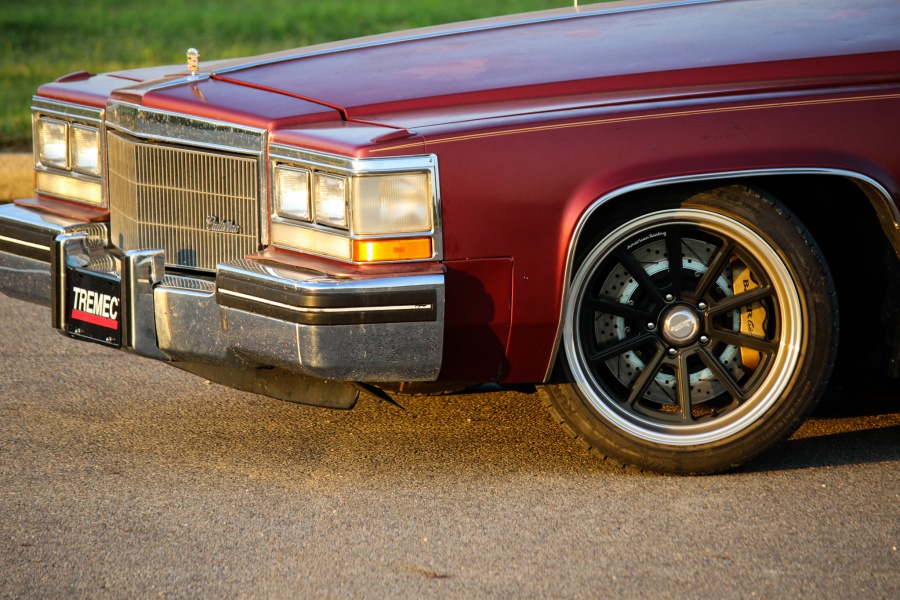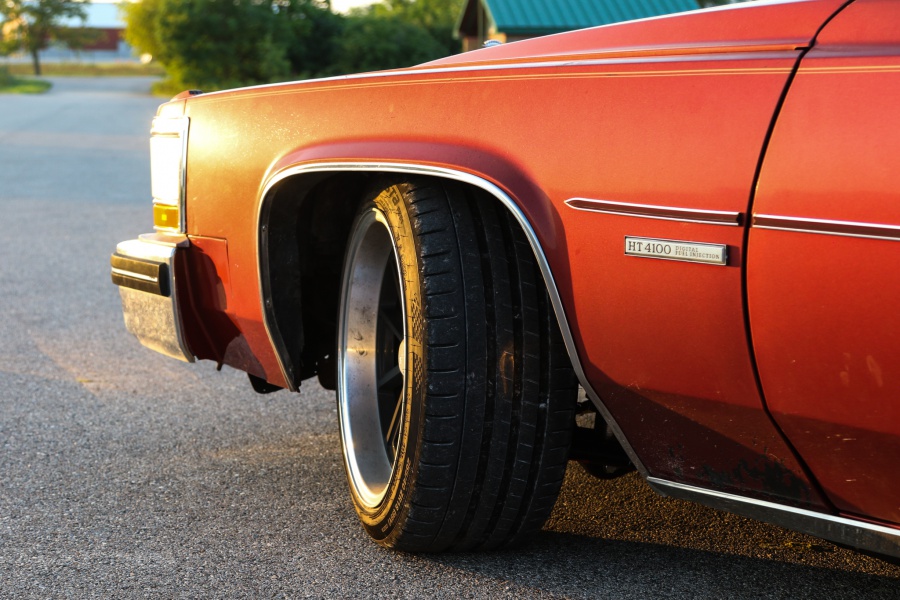 Now you may be thinking to yourself, how can an '83 Coupe DeVille have any sort of performance? No doubt that just reading what kind of car it is conjures up images of a boat rolling over like a dog in corners. Matt had a plan and after a lot of research he figured out a few things. For starters, this car is the same frame as a B-Body of the era, just stretched in the middle. What does that mean? He can bolt up any aftermarket suspension he wants under it. With a massive engine bay, it could easily swallow an LS powerplant.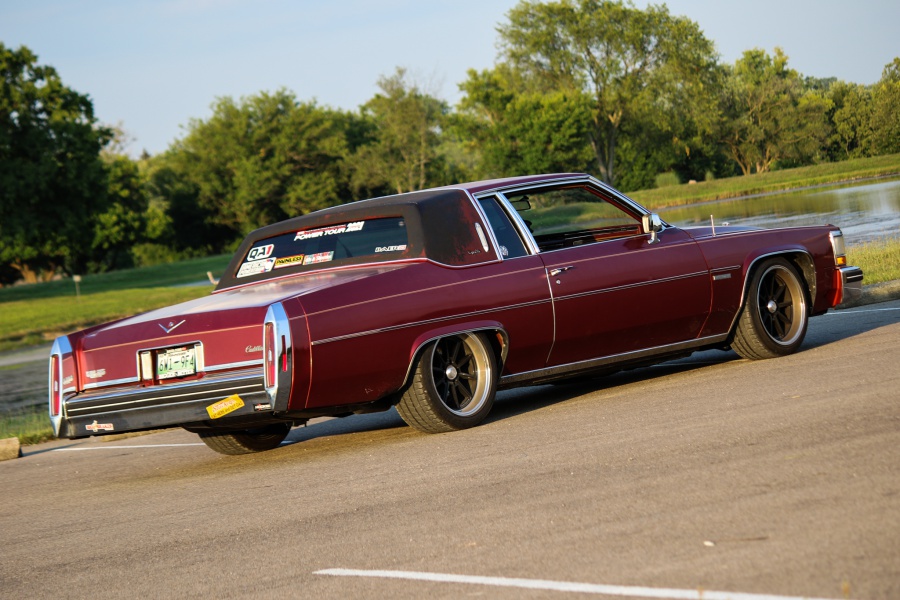 Setting The Stage
The first thing Matt did when he got this Cadillac was strip the entire frame of the old sloppy suspension. Then he gave a call to QA1 who set up him with a Level 2 handling kit. This was all tubular control arms and trailing arms, heavy duty sway bars and coil overs at all four corners. This brought the altitude way down and when going for a ride in the car, it kept the car level and planted in turns. A high performance 14:1 Borgeson steering box helps to turn the wheels and provide positive feedback to the driver.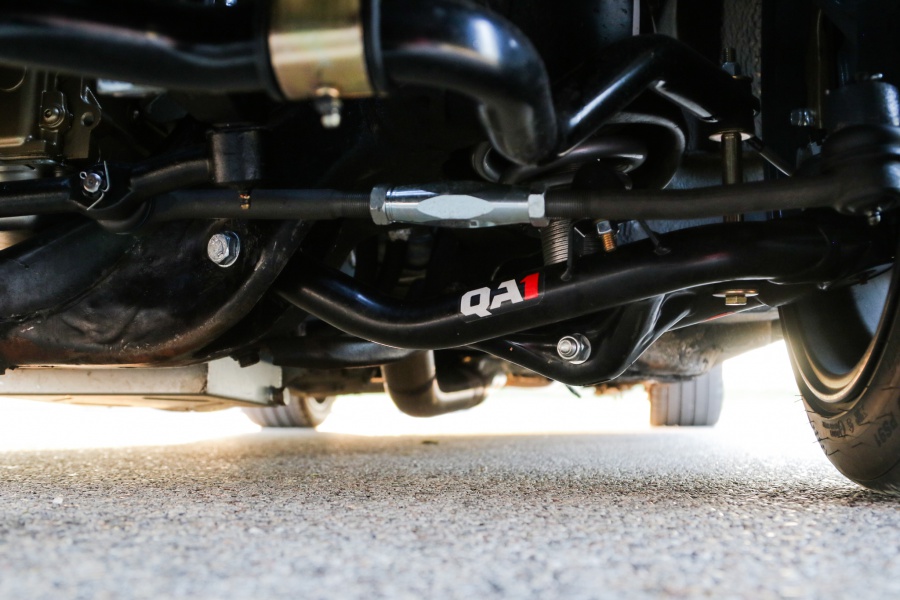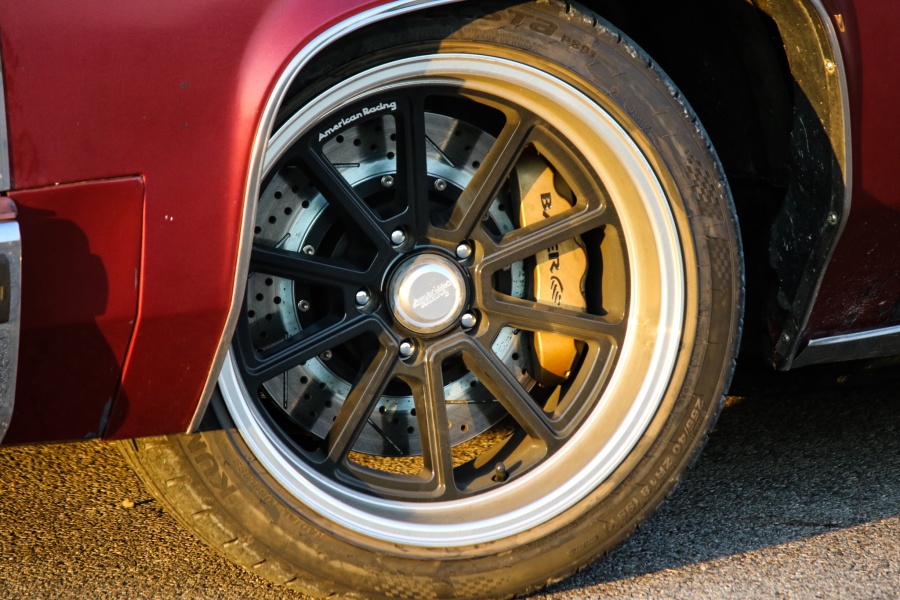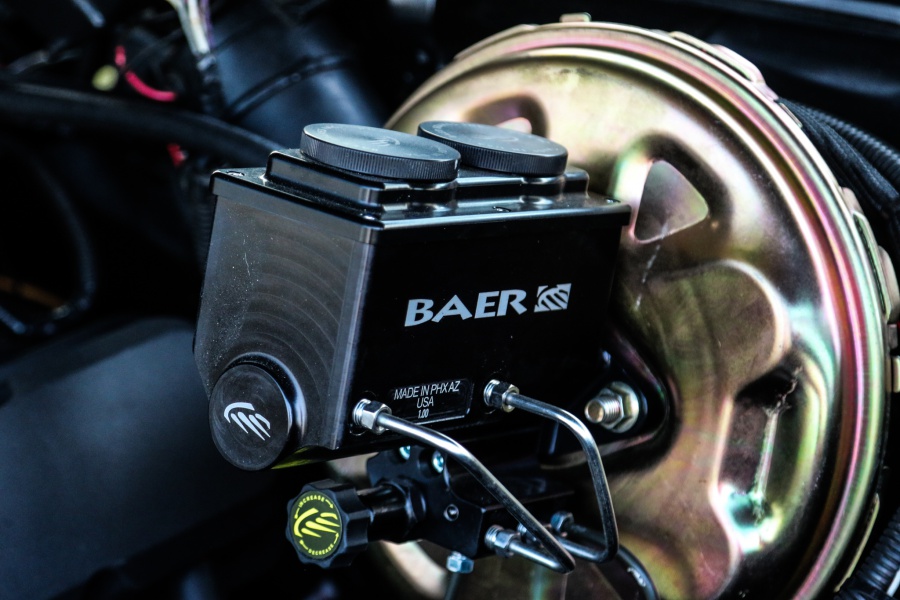 In the rear he opted for a Currie 9″ to give him a stronger rear and one that could accept a plethora of brake options. Speaking of, Matt picked up a complete 14″ Pro+ brake system from Baer Brakes. These are 6-piston calipers at all four corners and he had them powder coated in modern bronze to contrast the paint. American Racing 18×10″ VN510 wheels provide plenty of room for tires.
Power Plant Upgrade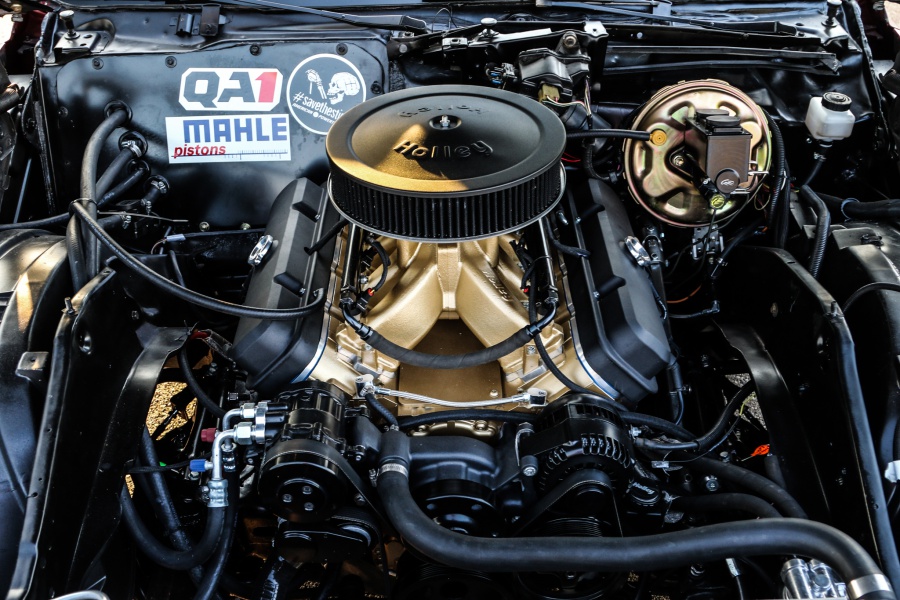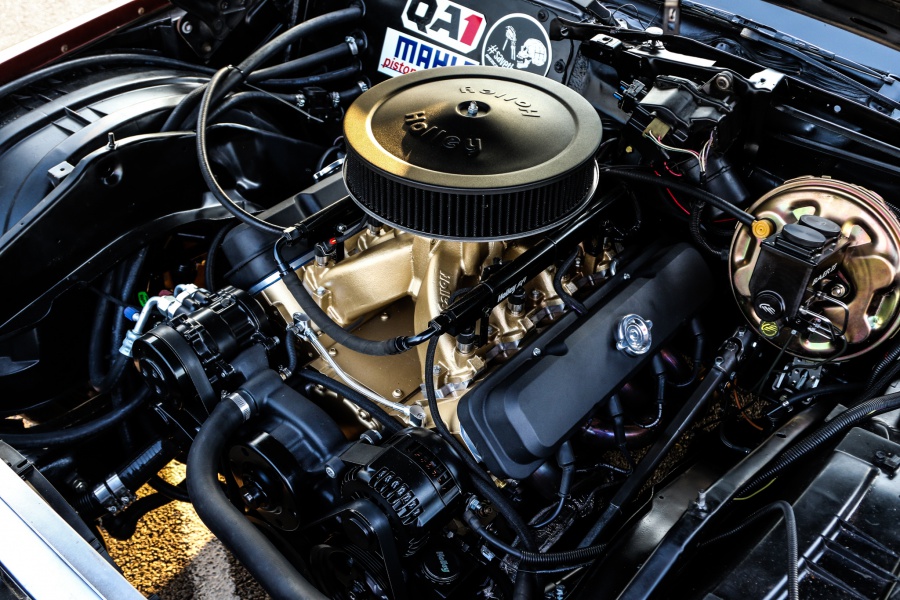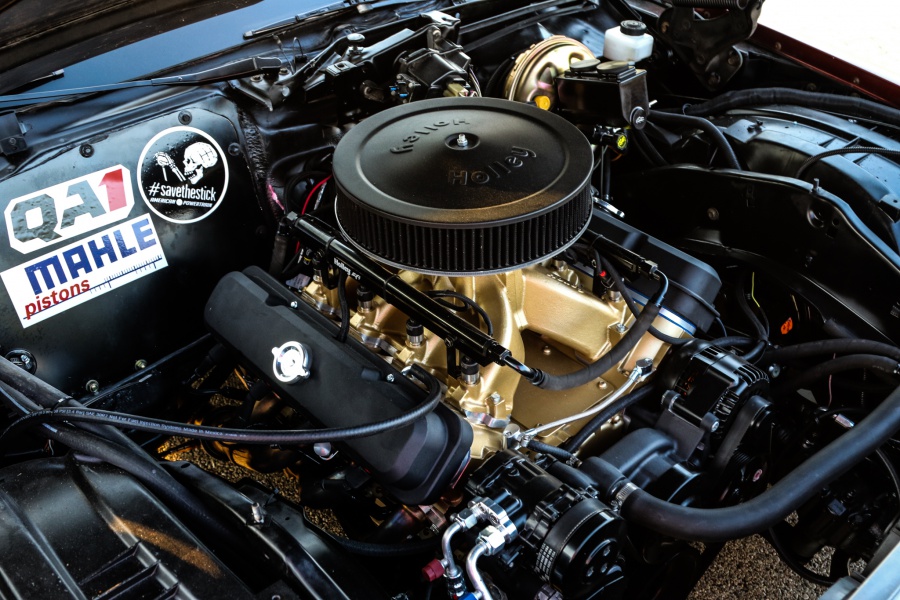 Under the hood, the stock engine simply wouldn't do. Since Matt had been planning this build for years, he had already accumulated a few parts for it, such as the engine. A 427 cubic-inch Warhawk LS engine nestles nicely between the frame rails. This LS received a Holley Terminator X Multi-Port EFI system with a 1000 CFM throttle body. A complete Holley Mid-Mount accessory drive, Hooker headers, and Frostbite radiator finish things up in the engine compartment.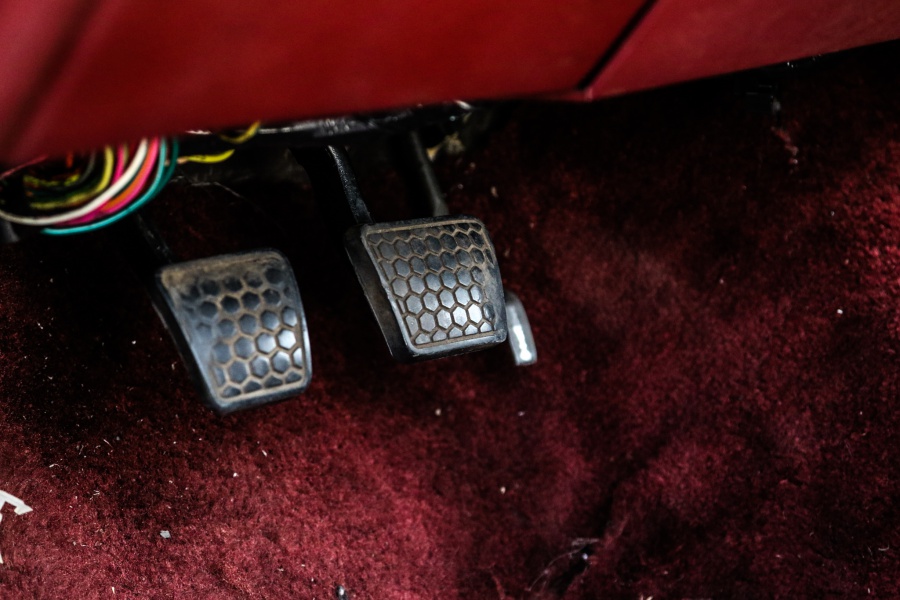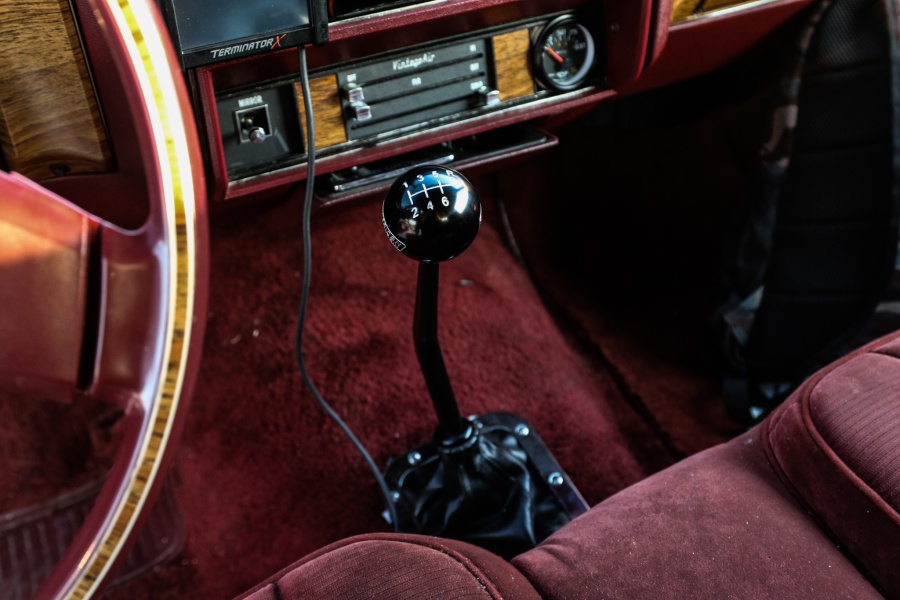 Being that Matt works for American Powertrain, that meant this car had to be a stick. The only thing is, these cars never even had a manual option. Matt put on this thinking cap and modified a G-Body pedal box with a set of Third-Gen Camaro pedals to give this Caddy a manual transmission. That transmission is a Six-Speed T-56 Magnum with a Centerforce DYAD Twin-Disc clutch.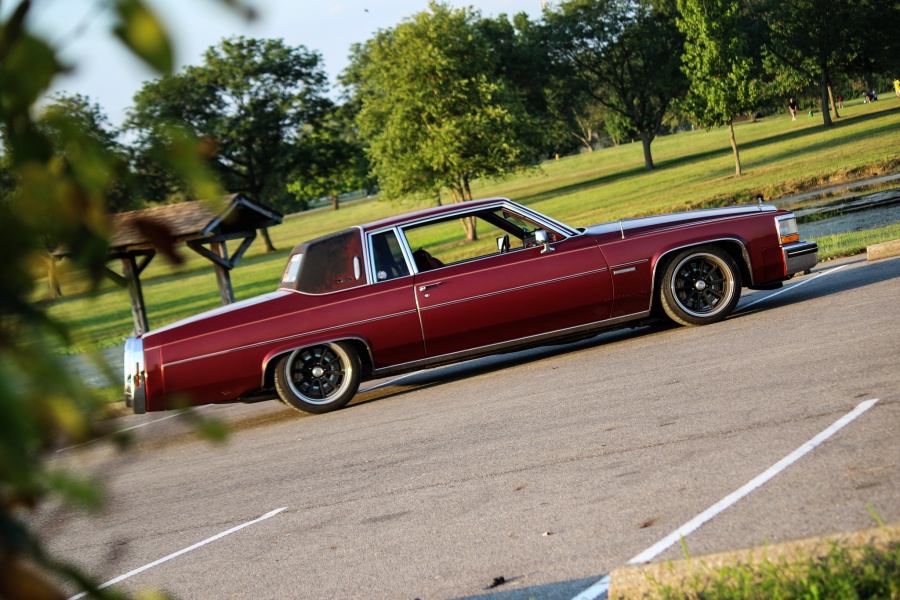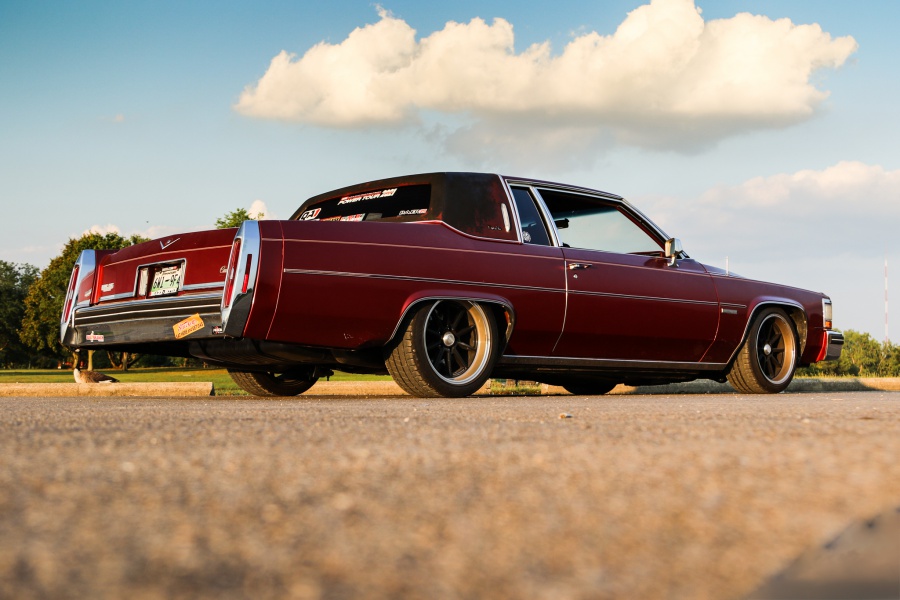 Interior Upgrades
The interior remains relatively stock with those nice plush seats. A complete Vintage Air set up was installed to keep Matt cool on the long Power Tour hauls. A Holley 6.68-inch Digital Dash was installed to keep tabs on everything under the hood. But for now, the rest is stock.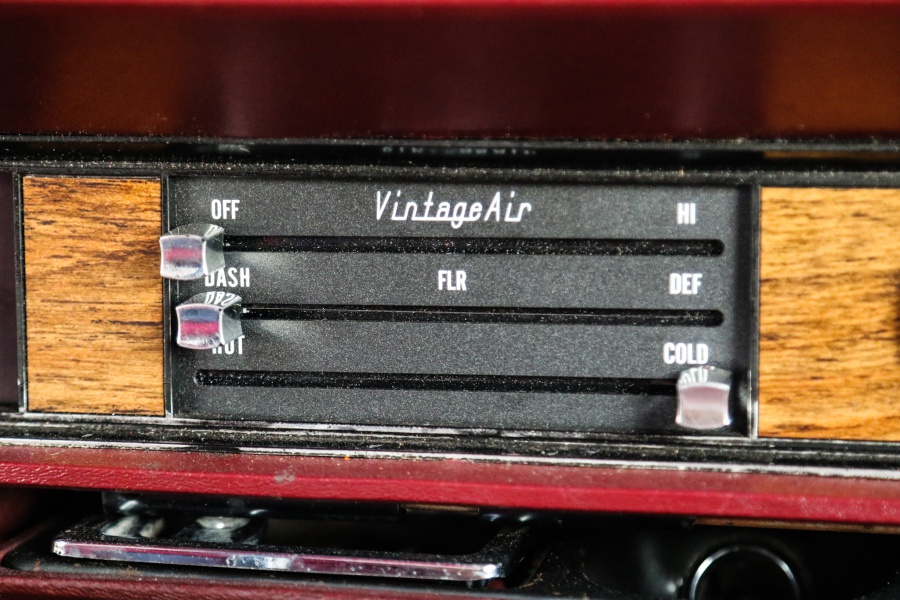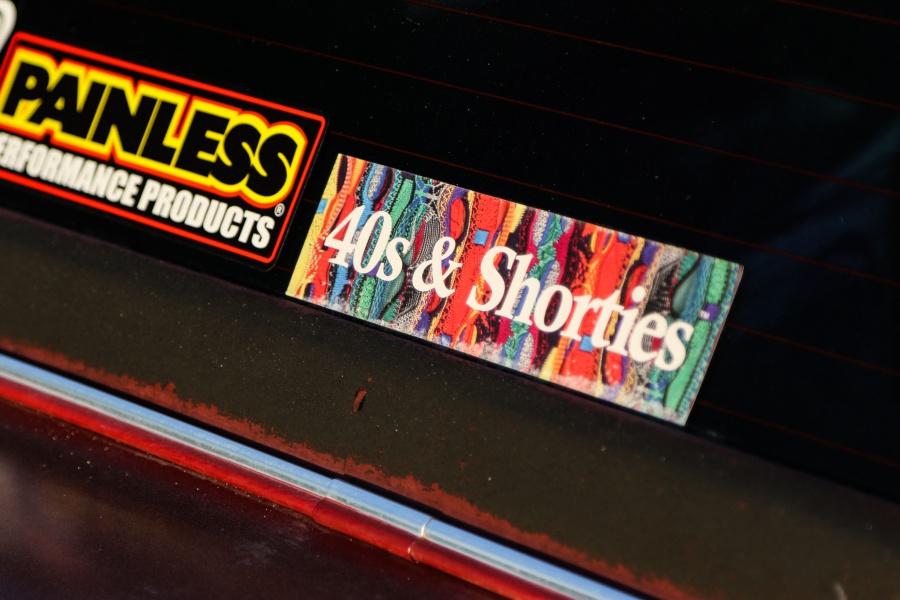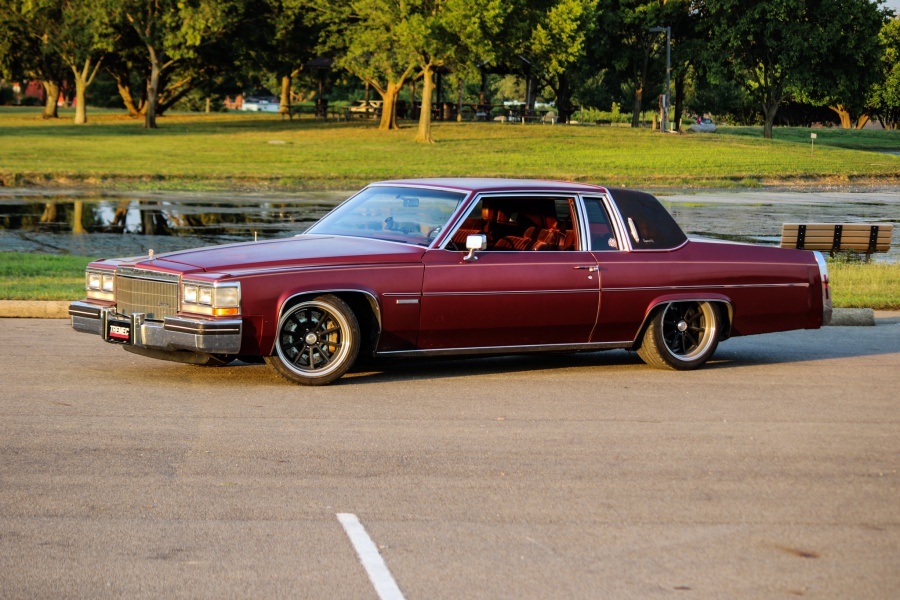 "This is really version 1.0 of the car," Matt told us. "Now that all the bugs are getting worked out I'm planning on repainting it, changing the wheels and a few other touches," continued Matt. We can't wait to see version 2.0! If you want to see more of it, follow the car on the Pro-Luxury Facebook page!