Holley Blower Breather Tank Install
In any normal internal combustion engine, generally the intake never sees any positive pressure unless it has some device such as a supercharger pushing air in. On our Project No-Name Chevelle, we went from a naturally aspirated LS3, to a Torqstorm blown LY6. One detail that we missed was our catch can set up. Holley made this swap easy with their kit, VK040067.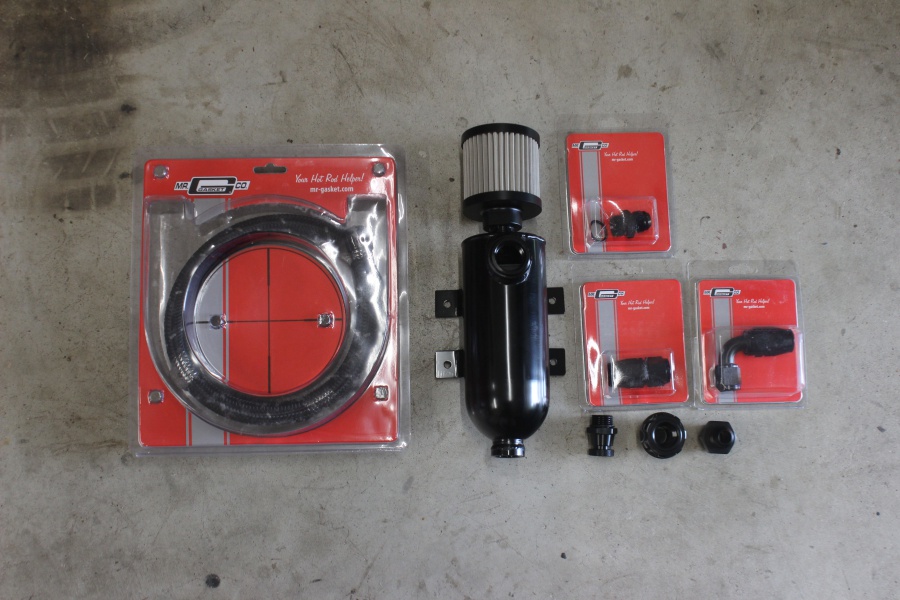 On the old engine set up we had manifold vacuum going to a catch can mounted by the core support, then back to a valve cover. After a few hard pulls with the new set up, when firing up the car would give out a cloud of smoke. Luckily the tuner caught the issue before really hammering on the set up. We did a patch for the tune, but knew we had to permanently fix the issue.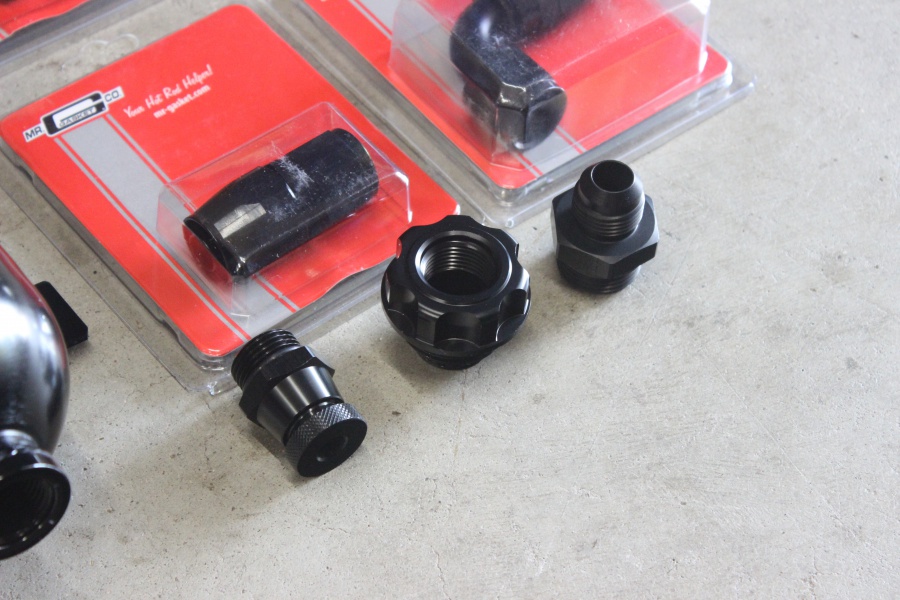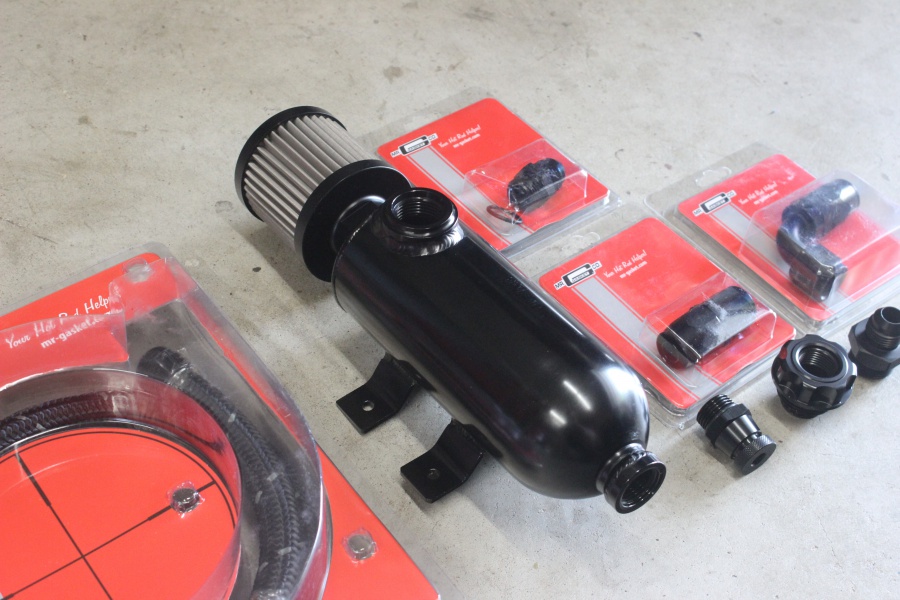 Holley in their infinite wisdom saw how many people were boosting these LS engines and came up with a solution. This kit works with the very popular LS Valve covers they offer where it converts the oil fill cap to a -10 AN fitting. The kit includes this adapter, along with all the other fittings, a breather tank and three feet of AN hose.
Let It Breathe!
Our first step was to remove the existing catch can we had on the engine. This was pretty simple, just required us to pull the hoses off the manifold and valve cover, then cap those. We had the catch can mounted with self tapping screw to the inner fender, so we popped those off as well.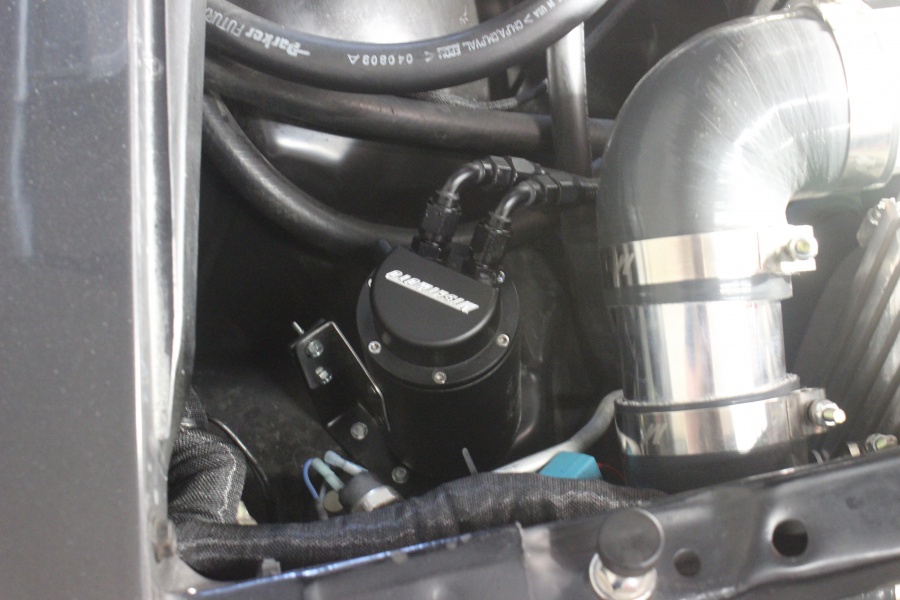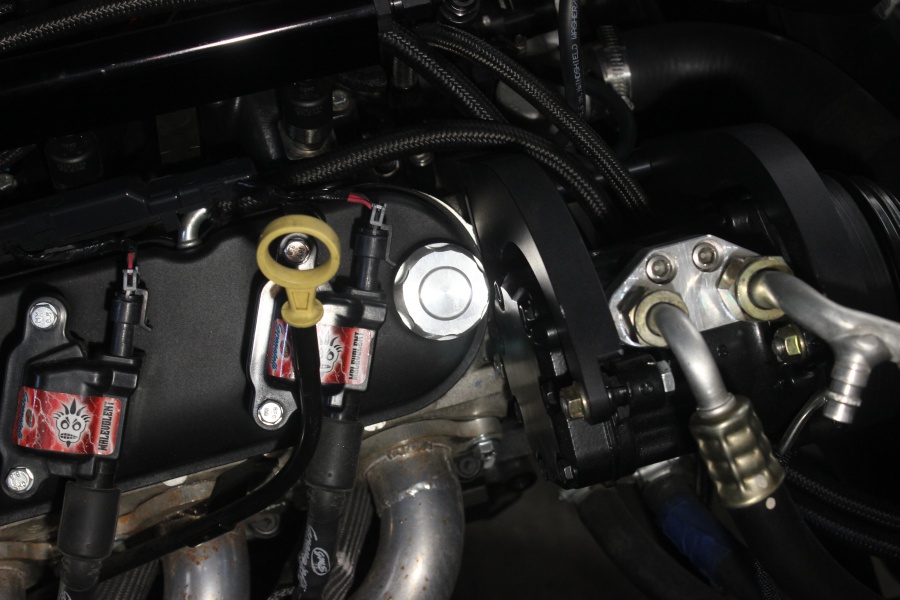 The hardest part was going to be mounting the breather tank. It's larger than our original catch can and there isn't much real estate available under the hood. What we ended up doing was reusing the bracket we fabricated for the catch can and slightly bent it. This allowed the breather tank to mount in the same position, but at a slight angle. Ideally it should be mounted vertically, but there just wasn't space to do so.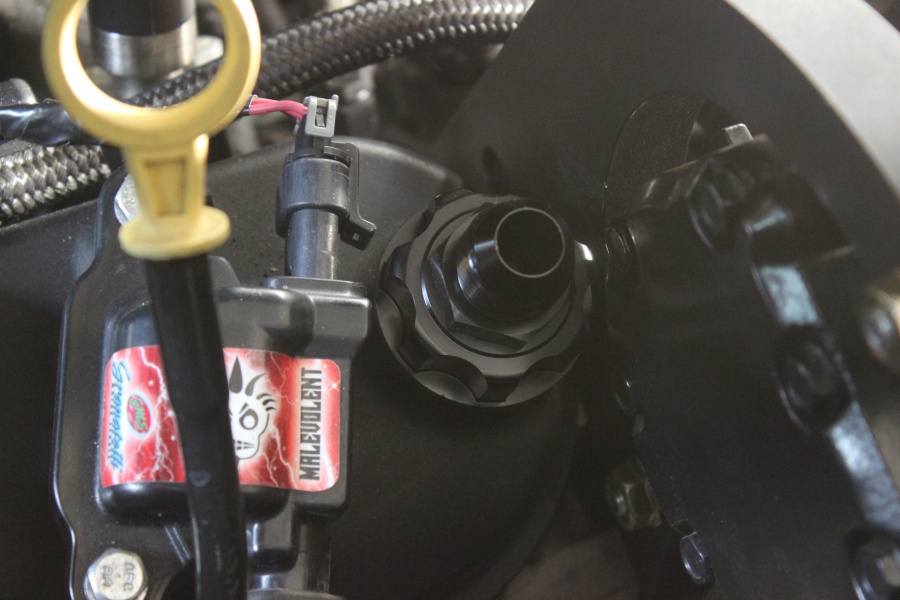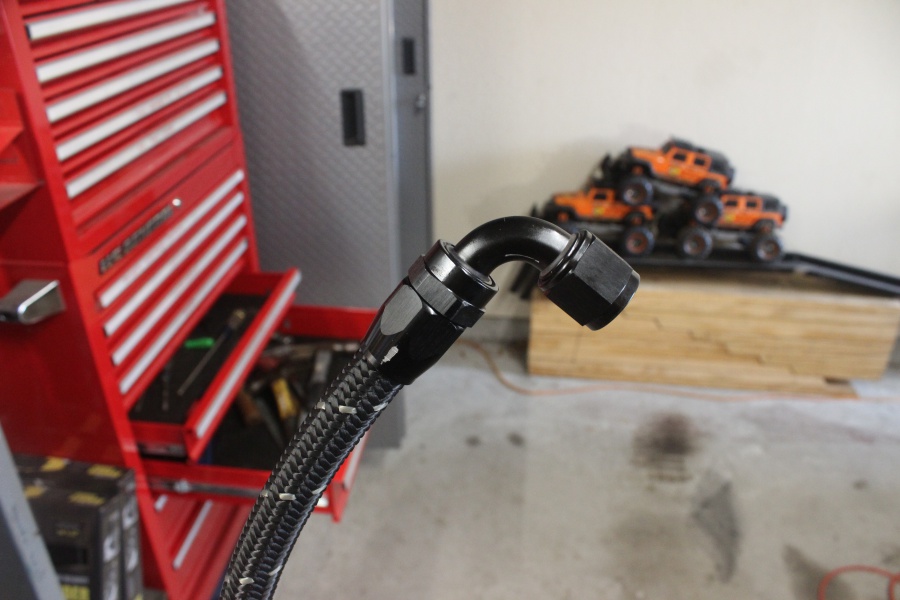 With the tank installed, we popped the fill cap off, and screwed in the Earl's oil fill cap with built in PCV Vent. Then we attached the AN fittings to the hoses, and routed the hose from the valve cover over to the breather tank.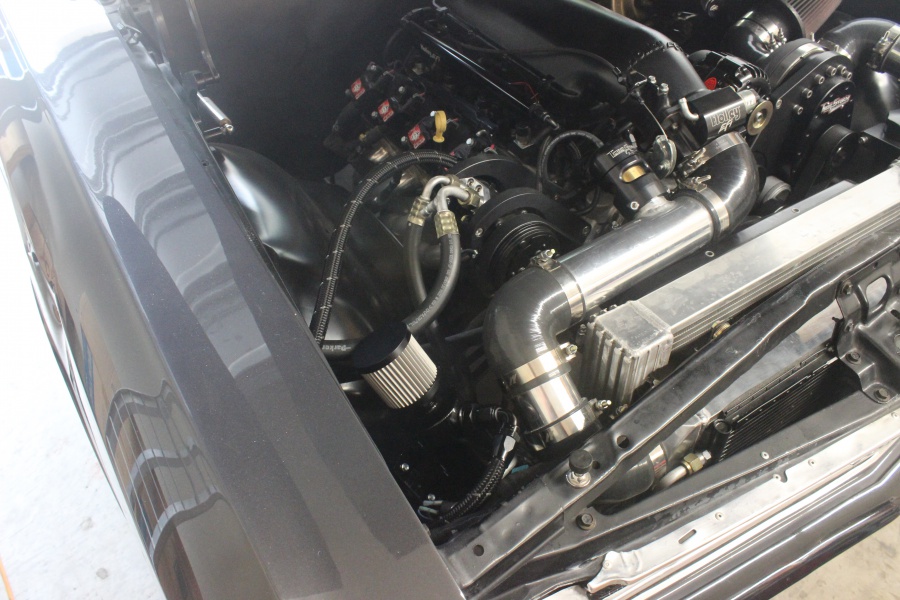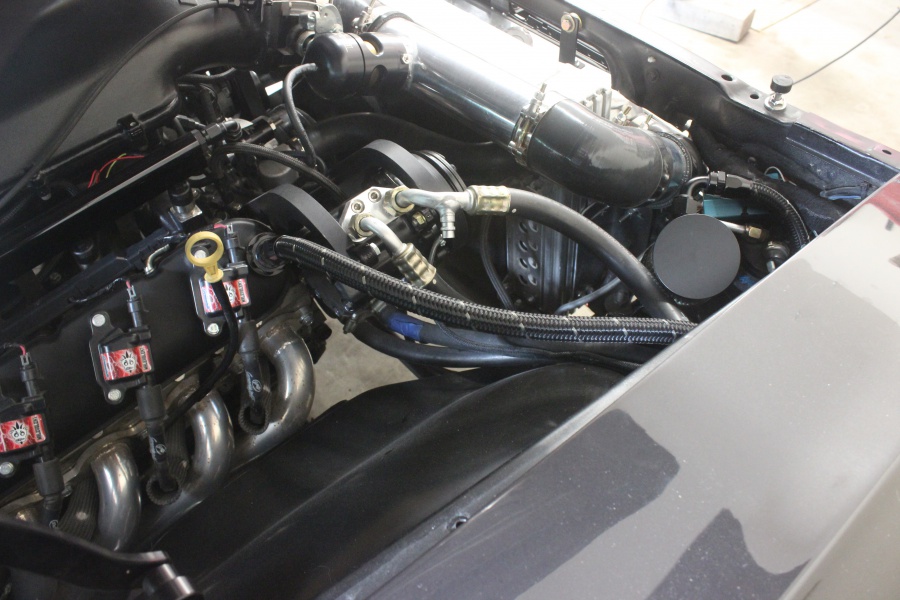 Overall this entire upgrade took about an hour to do from start to finish. Now the crank case is able to breath properly and won't cause any further oiling issues! To grab this same kit hop on Holley.com or click here for the exact kit. You can also get all these pieces individually as well if you want or need something a little more custom for your particular set up.