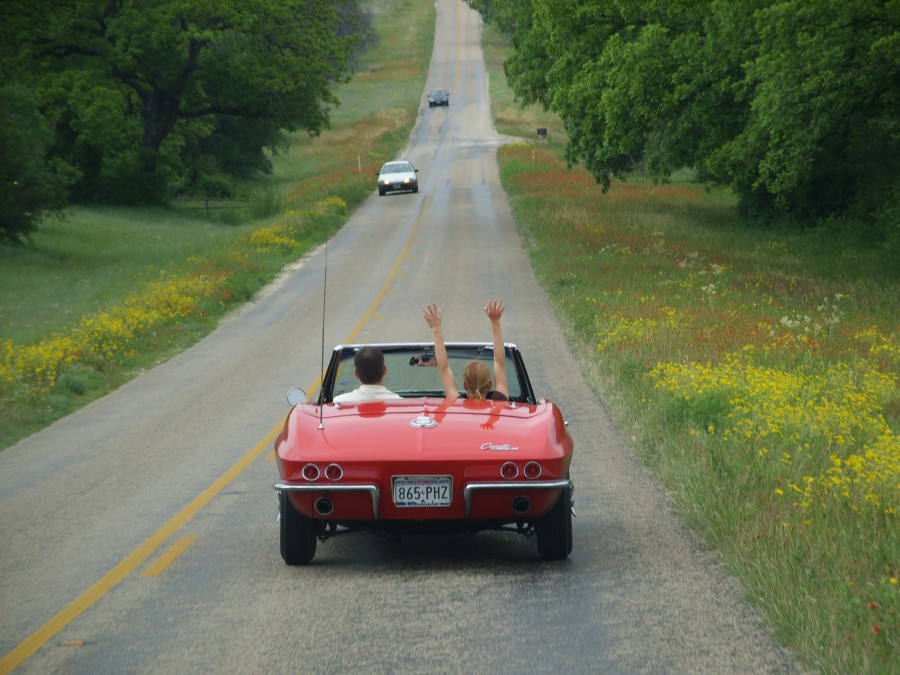 Living in Southern California has many perks. One of them is the weather, which is never really that bad when compared to the rest of the country. We can drive our cars year round and avoiding the rain is as simple as saying "I just won't drive my car that one day."
Lately, one of my project cars hasn't been torn apart so I've been driving it daily. It's a 1962 Cadillac Fleetwood 75 Series, a factory limo. I fell in love with these massive boats years ago. I bought one about seven years ago but hadn't done much with it till last year when I swapped in a LQ4 and 4L80E along with Dakota Digital gauges. After fixing a few other minor issues, I've been driving the hell out of it. To the point that my daily driver truck is in the back yard with a cover over it.
The air conditioning or heater don't work in this car, which means the windows are rolled down when I'm cruising. After driving around with the windows down, I've come to realize something about modern cars that just plain sucks. They are too damn nice. Think of it as living in a brand new home where everything is nicely insulated and works perfectly versus going camping out in the wilderness. With camping you're enjoying the difference in temperature instead of flicking on the air conditioning because its one-degree too hot.
The same applies with modern cars. Rarely do people have the windows down enjoying the fresh air. The windows are up, and the climate control is set at an exact degree for maximum comfort. The trade off for this bubble of disconnect is missing out on the outside world. I started noticing things driving this Caddy with the windows down that normally I wouldn't notice when driving my new truck.
One thing you notice right away is the smells. Fresh flowers, orange trees blooming, a hamburger joint cooking, or the bakery just finishing up some baked goods. In a modern car you don't experience all those smells. It's really a much better way to drive to experience another one of our senses, other than just visual.
Even the sounds are better with the windows rolled down. You can not only hear your car better if anything goes awry, but you hear all sorts of things outside. Birds chirping, kids playing, water splashing, and the sounds of other cars even. Again, it's a much better way to experience driving than just seeing the road ahead of you.
Perhaps this is the result of the life in California where we don't interact with our neighbors or other patrons at the store; we simply live our lives in these little bubbles of seclusion. Modern cars are almost a moving bubble of seclusion, where we don't have to see or interact with others.
I, for one, am absolutely loving driving with the windows down. Driving has become less about getting from point A to point B, and more about the experience of driving. I guess you could say that I'm trying to tell you to stop, roll down your windows, and smell the roses!