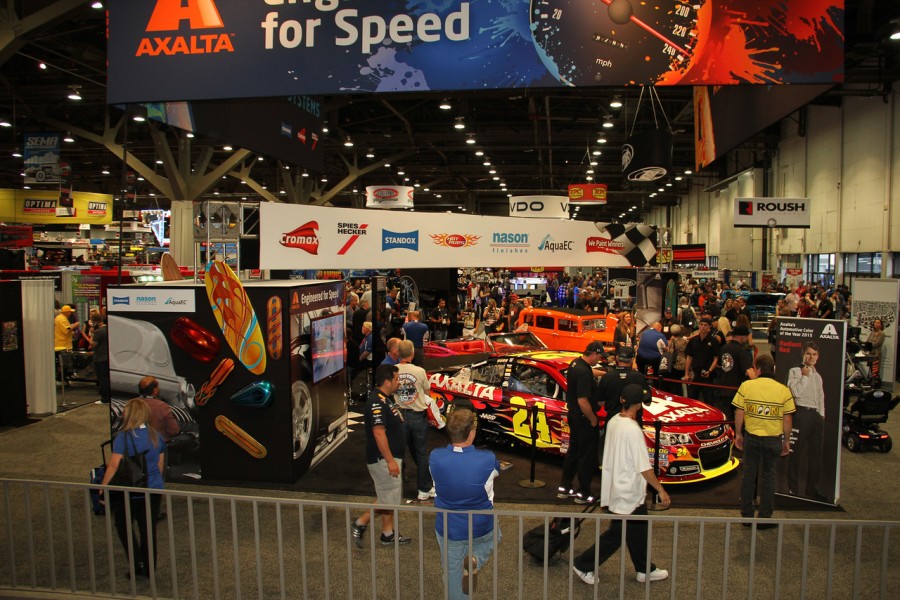 While walking the aisles of Hot Rod Alley this year it seemed I couldn't get more than a few feet without running into someone I knew. I guess after 12 years of attending Sema plus my involvement with Lateral-G and car boards in general, I've met a lot of great people. This years show did not disappoint. Looked to be a good crowd and no shortage of great cars and products on display.
The Ring Brothers brought another incredible car this year, this time a '66 Chevelle named "Recoil". I spent a lot of time checking out this one, a really great car that requires a personal tour by Mike or Jim to see all the subtle mods they did to it. Lots of custom carbon fiber pieces, a very unique interior, a detailed engine compartment with a blown LS motor, and very cool old school exterior color that also looked modern. Typical Ring Brothers fit and finish, great car.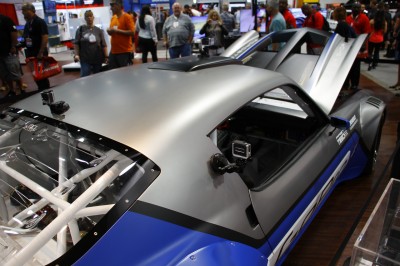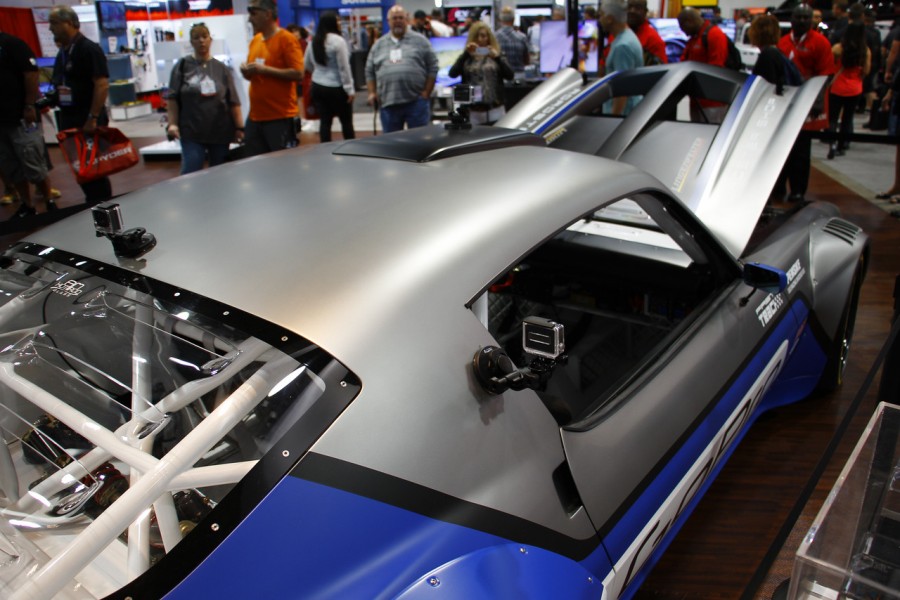 The Roadster Shop must have figured out how to get more than 24 hours in a day, because they brought not one, not two… but six different cars to Sema this year! They were all fantastic cars, but by far the most unique was the GoPro second gen Camaro named "Rampage". I saw teaser pics of this car on Lateral-G before Sema, but I did not realize how cool it really was until I saw it in person. WOW!!! Think second gen meets IMSA car with a major track attitude. I think GoPro's going to have a ball with this car.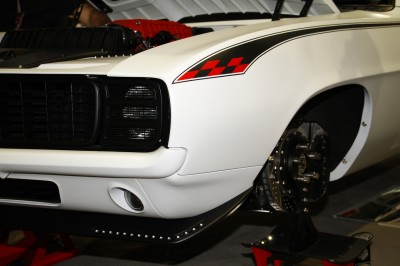 Detroit Speed brought a great 69 Camaro they built for Angelo Vespi. The car comes with their front and rear suspension, and equipped with a supercharged LSX Mast Motorsports engine and a Tremec 5-speed transmission. The flat white exterior really catches your attention. The car won the GM design award for "Best Chevrolet Sports Car" and also won the first ever "Battle of the Builders" award. Typical Detroit Speed quality throughout, one of my favorites at the show.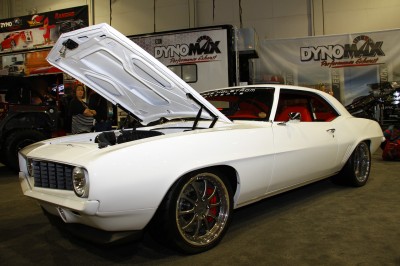 Chris Holstrom Concepts was there again with an awesome white 69 Camaro with red interior. It's been fun watching him grow his business year after year. He's been able to bring a cool car every year that makes the walk to the back aisle of Hot Rod Alley well worth it. This years car was more of the same. Very nice paint and body, beautiful interior, and highly detailed engine compartment. I really enjoy heading over to his booth to see what he's brought each year.
As great as the show is, it's also about friends and contacts. I always look forward to re-connecting with my friends and business associates from across the US. This year I had the pleasure of meeting with Ed Capen of Goodguys Rod and Custom, and we'll be having a lot more coverage of all their events next year. I'm really looking forward to that. The Lateral-G party on Wednesday night went fantastic. Basically sold out and I think everyone had a great time. The Sema show looked strong this year, and hopefully that means the automotive aftermarket will continue to grow. We've got a lot of pictures for you to check out below, and there's also a link to over 700 pictures taken by our staff photographer Scott Siegmund. He was busy this year covering not only Sema, but also the Lateral-G party and the USCA Optima event over the weekend. We really appreciate his help.
Click here to see all 729 pics