SEMA 2015 is officially three-quarters of the way over. Attendee's and people working are all starting to feel the pains from walking around all day and not getting much sleep. On the plus side, the weather was great and we were able to make it outside to check out some of the action.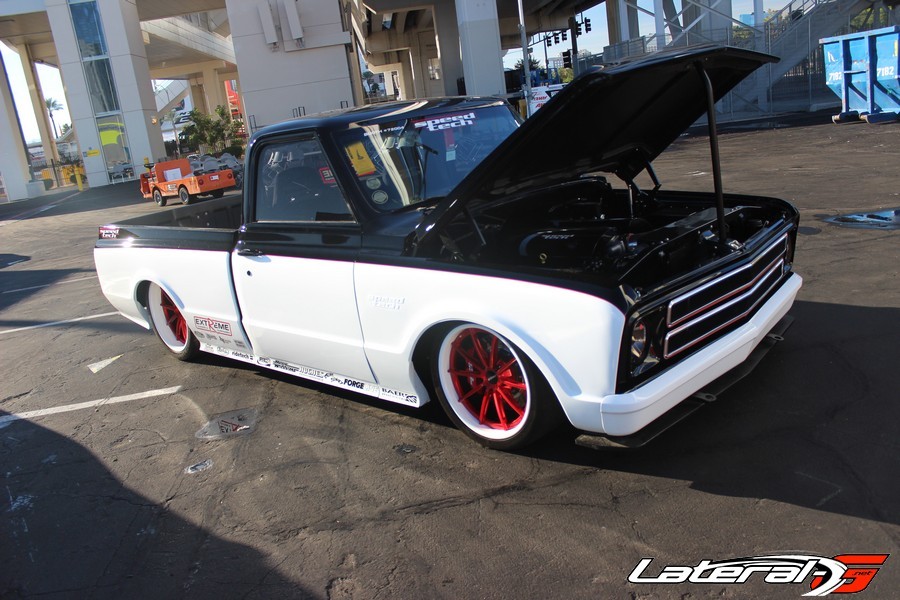 Ford had their play area out front, where test drives were taking place along with some drifting and all other sorts of fun. What's neat about the outside compared to the inside, is that all type of vehicles are outside. Inside the halls are segmented by market, but the outside is a mix. Next to a Jeep with 52″ tires and a big-block Chevy is a slammed Nissan. Every kind of vehicle you could image was on display outside.
After walking around outside, we headed back inside and spotted a few more cool rides in the central hall before we went to the South Halls. Now the South Halls are two story, and we only made it through the upper hall. Our friends at Forgeline were up there and we wanted to stop by and see the latest they had to offer – which was some amazing new wheel designs. Also here in the upper hall was everything off-road: trucks, Jeeps, side-by-sides, and anything else designed to hit the dirt along with all the accessories to make that happen.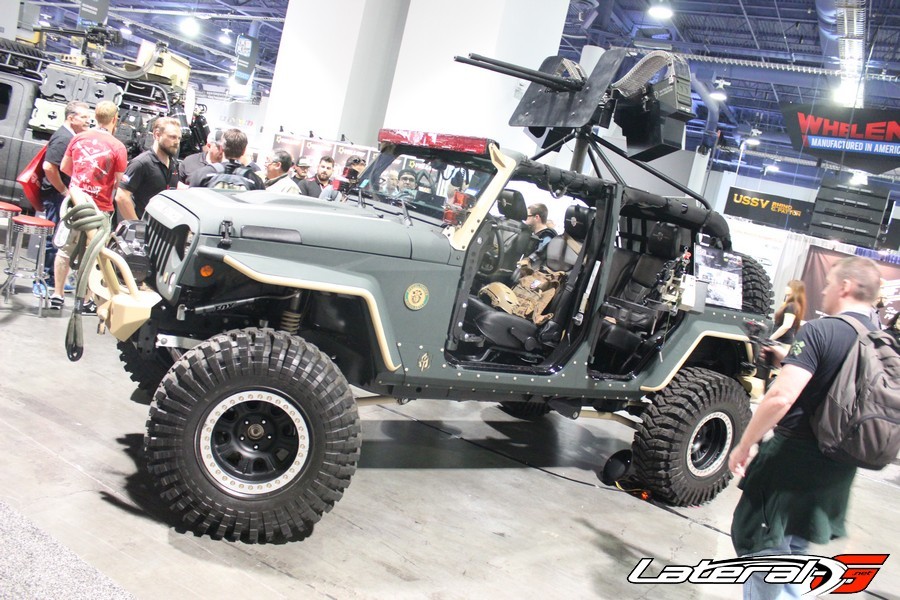 Make sure to watch the video for even more cool cars and trucks and check out the gallery below!