THE SEMA SHOW 2018
For the select few who get to go to the SEMA show, here's a reminder of everything cool you saw. For those of you who didn't make it to the SEMA show, here's a glimpse into the SEMA halls. After four long days and walking miles and miles, we bring you SEMA 2018 coverage! The amount of cool cars, cool products and cool people is endless at SEMA. Every company has spent all year long creating the newest products while builders have been wrenching away welding and building the most awesome rides on the planet.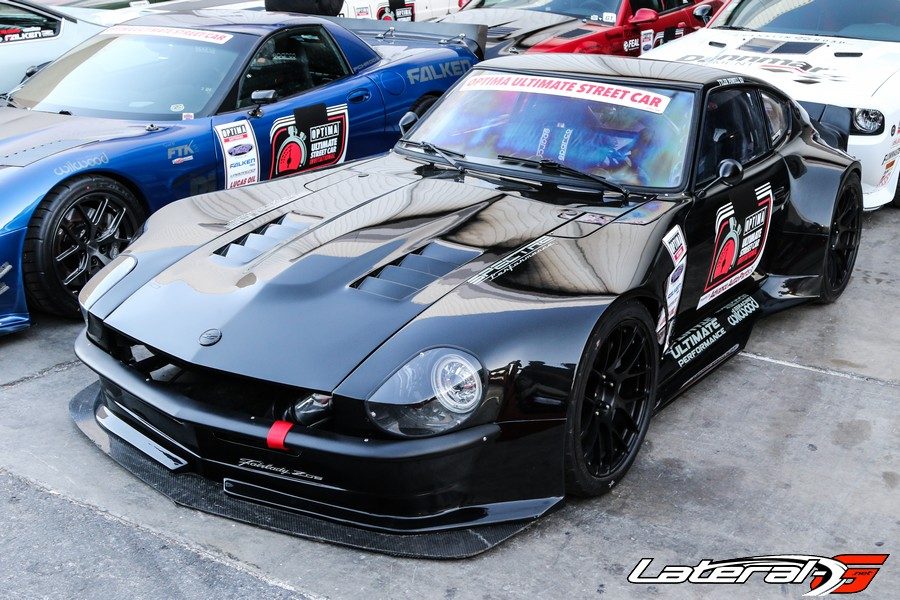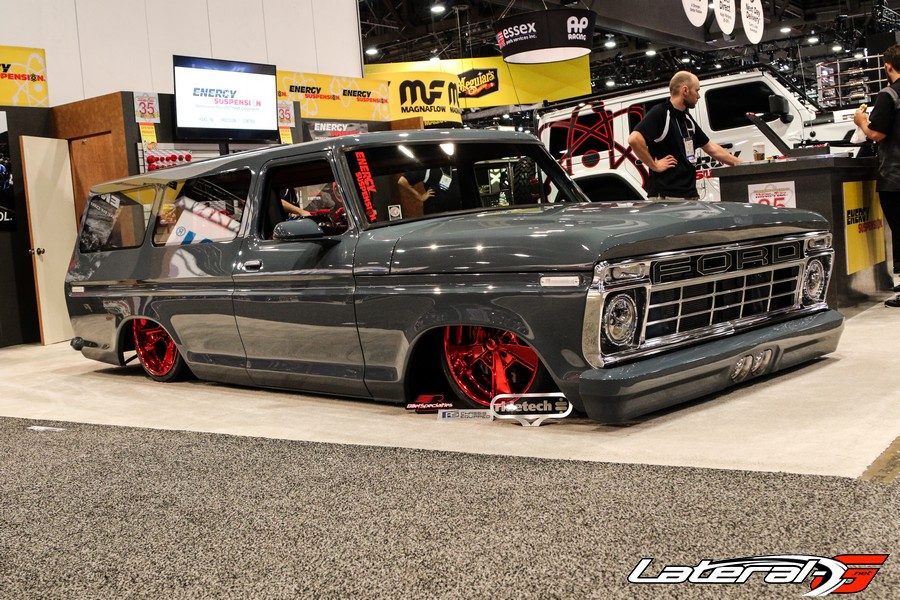 For those that haven't been, the SEMA show is broken up into different halls. There's a hall specifically for wheels and tires, one for offroad, along with one for performance. We spent a majority of the time in Central Hall where a lot of the performance companies are. Some of the cool products we saw were new interior options from TMI Products. In the Restomod Air booth we saw their new Variable Air Controller that lets you adjust how much air is coming out of a vent. Dakota Digital had some awesome new racing gauge displays to compliment their RTX line of gauges. Forgeline dropped not just one, but two new wheels – one of which was designed with James Otto.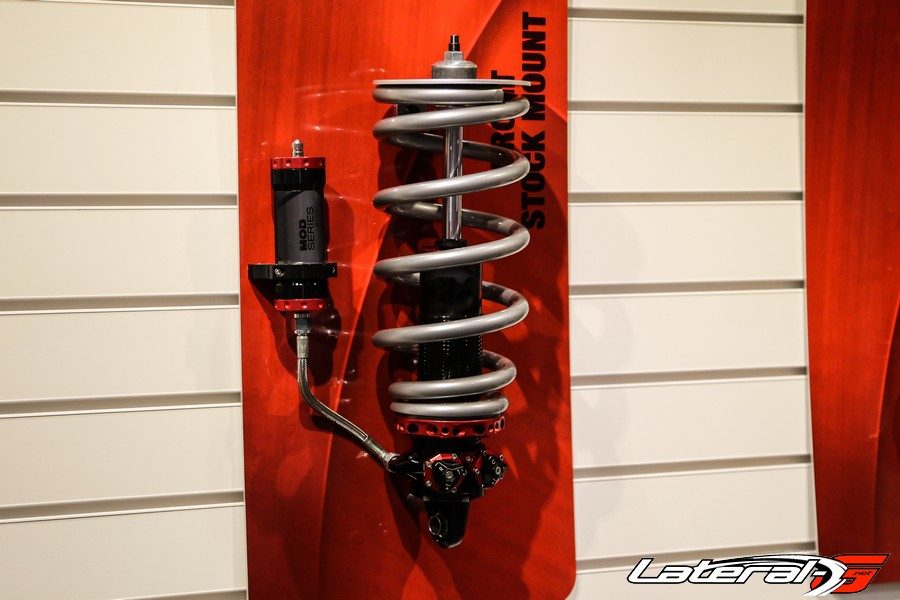 Springing New Suspension
Let's not forget about suspension though! Besides having a new line of F100 suspension, QA1 dropped a new line of Mod Shocks. These bad ass shocks are black with red accents and look amazing. The best part is that you pop off the adjustment knobs and swap with a new adjustment pack. This means you can change your shocks from a street, to strip, to road course setting without having to even remove the shocks! They also had a new line of carbon fiber sway bars that were light as a feather. RideTech showed up with some new goodies as well. They released a new line of S-10 rear suspension, C5/C6 hubs, and a revised Muscle Bar. In order to help free up the sway bar they inserted delrin bushings inside the poly urethane bushings. On the ends they utilized a cast steel end that's stronger and more rigid than the smash it flat and poke it with a hole style see on other bars. Not only are they stronger they fit the end links better making installation even easier than before.
We stepped into the Miller welders booth as well as they always seem to have some cool toys to check out. A few years back we picked up one of their Multimatic 215 units that's capable of Stick, MIG, and TIG. The catch was that it couldn't TIG weld aluminum. Not that we did a ton of it, but we always wanted to be able to. The solution? Their new Multimatic 220! This machine is able to do everything the portable Multimatic 215 can do plus TIG weld aluminum. We bought too soon! Classic Performance Products was literally rolling out their new line of Tri-Five chassis and components. The top tier was a brand new frame outfitted with their Pro Touring suspension and brakes all for a hair over $10K. Pretty sweet set up!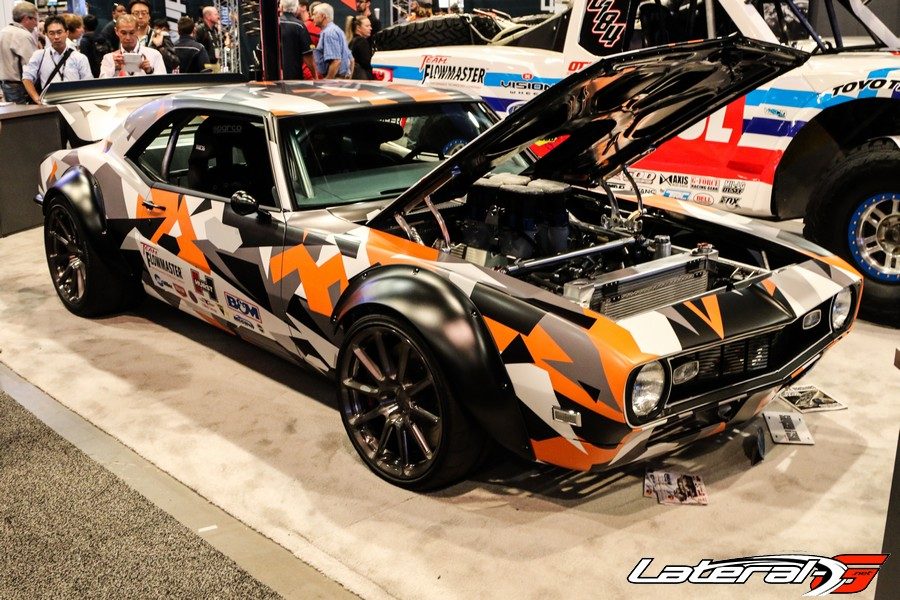 Besides the overwhelming amount of new products, SEMA has the coolest cars from all over the world as well. What's neat is seeing not only the different styles of builds, but noticing where one style took little style tips from another. Places where in Pro Touring rides you can see hints of JDM style builds. Or in a 70's truck you can see the influence of a Hot Rod build in them. It's hard for us to say what one car was really our favorite as there's simply too many of them to choose from. But knowing us, it was Optima Alley. This is where all the Pro Touring cars were hanging out. Sure there's plenty of them inside the halls, but these were cars that had seen the track a few times. There was your usual suspects like Mike Dusold and Danny Popp, but the SEMA show draws in some others that you might normally not see. At the end of the long week, the Optima Ultimate Street Car season finale took place with Mike Dusold clenching the win!
Less than 365 days till SEMA 2019 – We can't wait!