SEMA 2019
Another year, another SEMA Show. I think every year we seemed to be blown away by the level of cars, but it just keeps getting better. What also keeps getting better is the Bluetooth driveshafts, unusable pinion angles, shoddy welds, and more Bro-Dozers than you could shake a stick at. If you're on Facebook, make sure to go check out the new Facebook group, "SEMA Fails," for some incredible entertainment.
All Text and Photos by Kaleb Kelley
UNKL Stang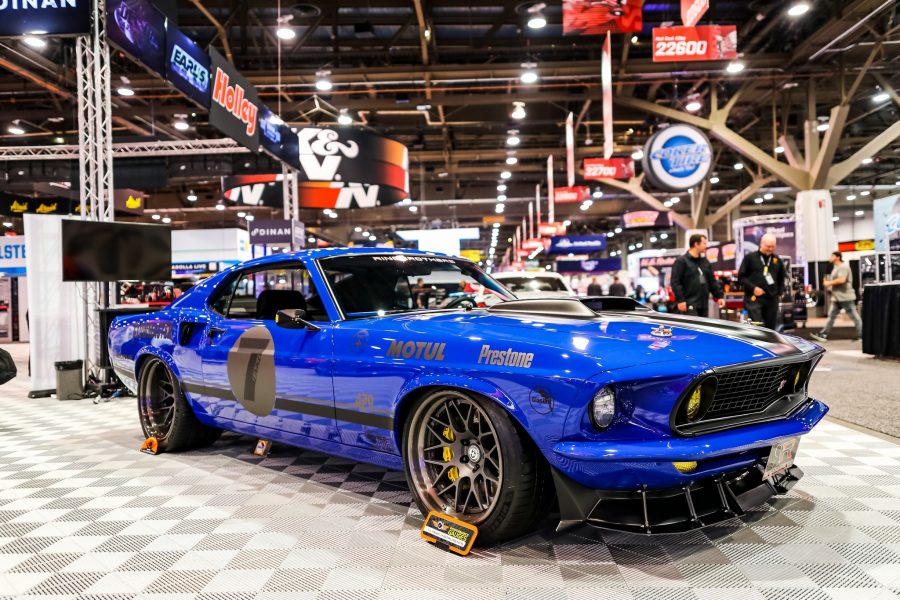 The majority of Pro Touring cars tend to be Chevrolets, but the RingBrothers built a stunning 1969 Mustang called UNKL this year that has reached the perfect balance of form and function. The car has a very tasteful look without excessive bodywork to defer from the original. It also has a 700-horsepower Jon Kaase V8 which motivates it down the road just right. Stock just isn't satisfactory for the 'Brothers, so they widened the body by one-inch on each side and have a blend of steel and carbon fiber throughout. It's running full Detroit Speed suspension, big Baer brakes, HRE wheels and more to give is real Pro Touring bones.
Outrage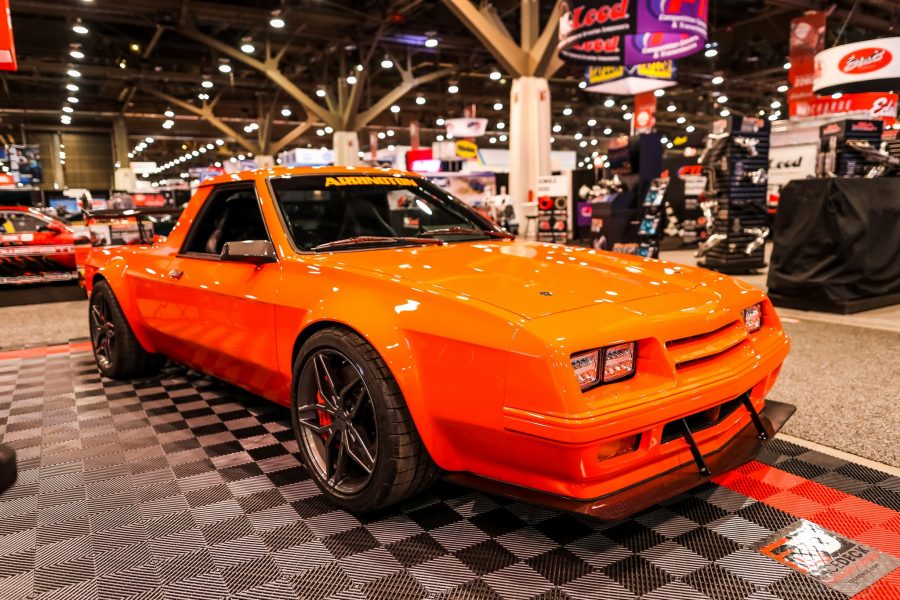 Mike Copeland brought his latest wild ride coined "Outrage." It's a 1984 Dodge Rampage that they somehow threw together in only 10 weeks. This car is sitting on a modified Factory Five chassis with an Arrington 392ci Hemi sitting behind the seats. This mid-engined monster stood out like a sore thumb at SEMA. Not only did he throw it together to SHOW it at SEMA, but he also took it to the track for OUSCI as a Golden Ticket winner and beat on it all weekend.
Hemi-S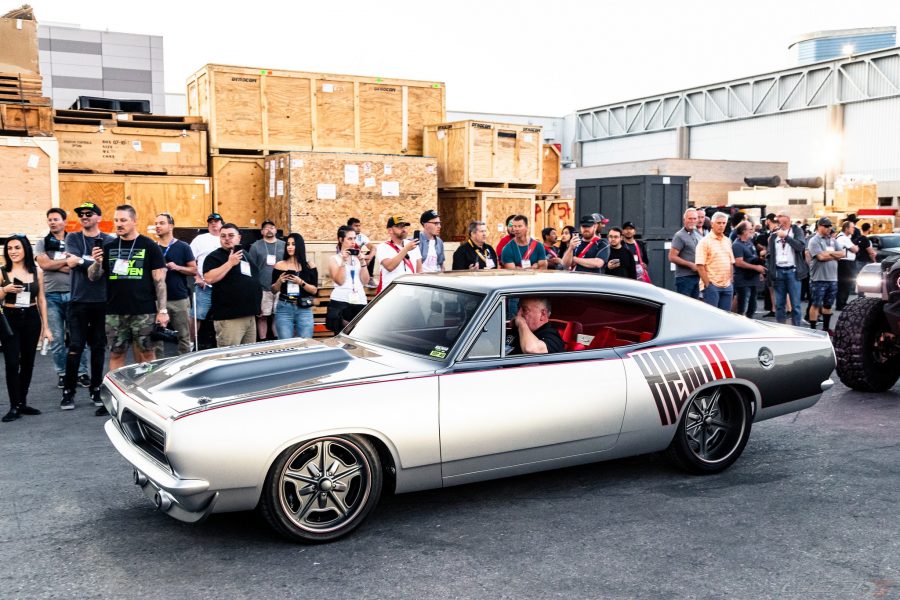 Sticking with the Mopar trend, Garrett's Rod Shop brought a 1968 Plymouth Barracuda coined the "Hemi-S" to the Ron Francis Wiring booth. The detail on this car was pretty incredible with the tucked bumpers, custom hood, spoiler and of course the well-detailed supercharged Gen III Hemi under the hood. This is far from our favorite iteration of the famed Barracuda, but they stopped the show with this one.
'69 Camaro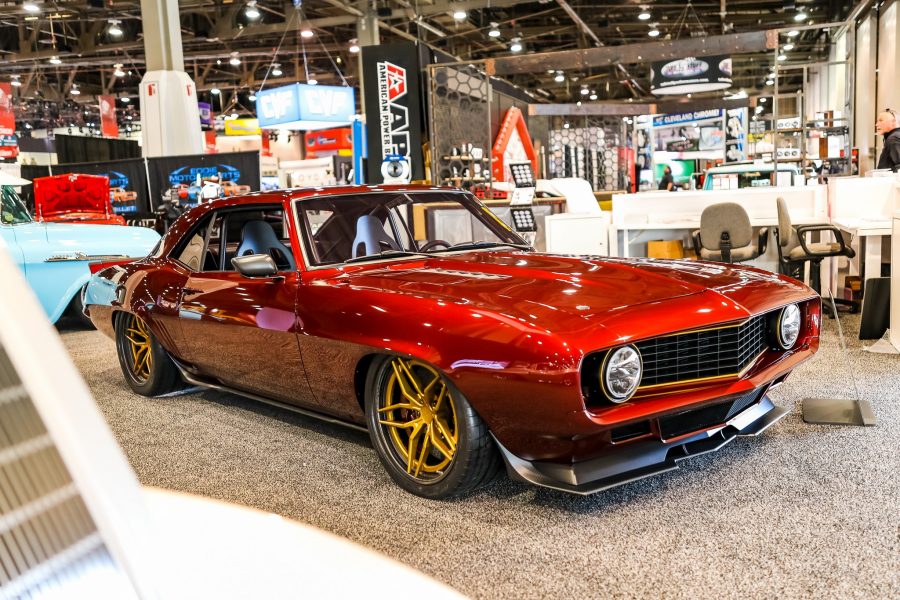 Yet again, we fell in love with a '69 Camaro at the show… It's crazy how a car so common in this segment can still be different enough to make it stand out. The goal with any car of this style is to fit big tires all around. The crew at Dutchboys stretched front fenders and quarter panels utilizing the '69's hard body line and then painted it a beautiful custom BASF maroon that makes the body lines pop. The car continues to use proper Pro Touring parts with a full Detroit Speed setup throughout. My favorite touch is the carbon brakes from a Corvette ZR1. That big stopping power is necessary with a 675-hp LS7 under the hood.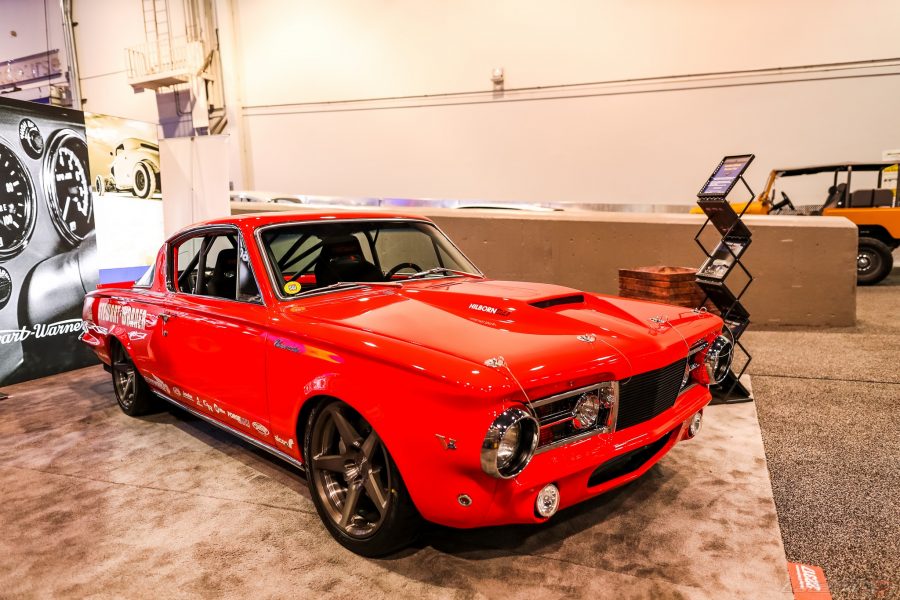 Of course, the weekend ended and the cars left SEMA, spreading out to all corners of the country. All except for an elite number of cars that headed to Las Vegas Motor Speedway for Optima's Ultimate Street Car Invitational. 10 cars from the SEMA show floor were picked along with 90+ cars that earned their way there throughout the year. Stay tuned for our coverage of OUSCI!