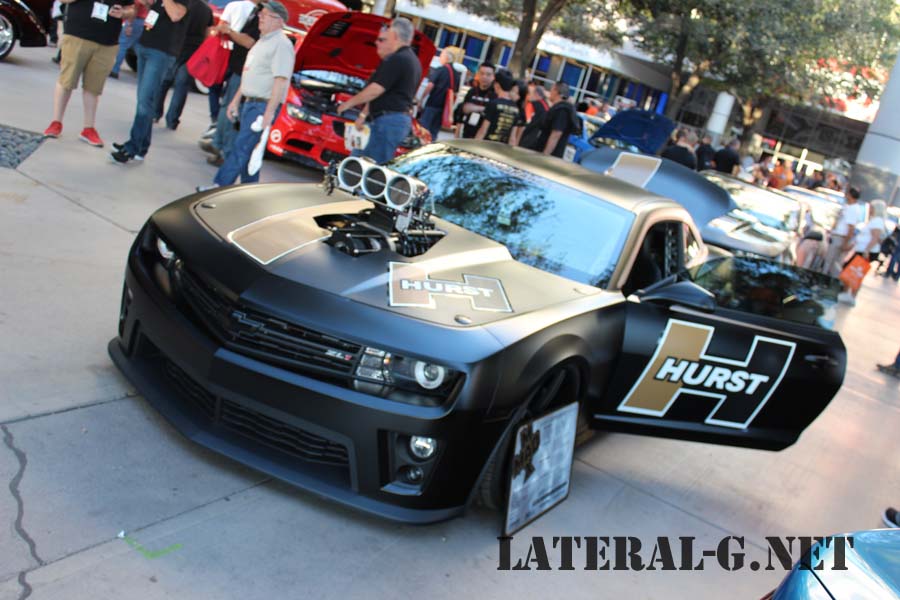 Okay I'll admit it…this article was supposed to be published on Wednesday night, or Thursday morning. But if you've ever been to SEMA, you know that the action doesn't stop at 5PM when SEMA shuts down. With our very own Lateral-G dinner Wednesday night, I didn't get back to the hotel room till the next day. But none-the-less, we bring you a recap of SEMA 2014.
SEMA can be an overwhelming experience. If it's your first time, usually you're running around trying to see everything and get lost. SEMA is flat-out massive. Even for somebody like myself who has been numerous times, it's still an undertaking to see everything. Wednesday I was determined to get out of the central hall and visit some of the other things on the grounds.
The amount of cars around is impressive. Just about every kind of car, style, or modification you can imagine was on display. We found some amazing pro-touring machines, from Mark Stielow's new '69 Camaro, to the new '66 Chevelle the Ring Brothers debuted. This Chevelle was modified to the hilt, and was a true work of beauty.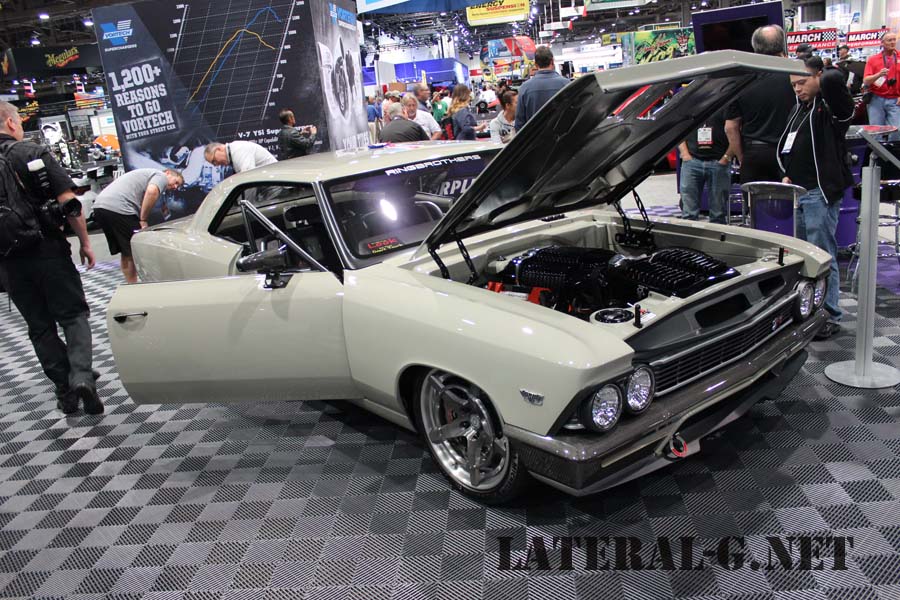 SEMA is one show that seems to bring out just everybody in the industry. Throughout the day we spotted Richard Petty, Chip Foose, John Force and his girls, and Rutledge Wood. Besides car celebrities, there was also other people we spotted like Jeremy 'Twitch' Steinberg, a professional dirt bike rider, along with Paul Stanley,from KISS. Lines were long to meet these celebrities, so we kept moving and made sure to stay on track.
One thing there was plenty of at SEMA was promotional girls. They grace cars, products and help promote companies in the industry. We made sure to snap a few pictures for you to check out as well.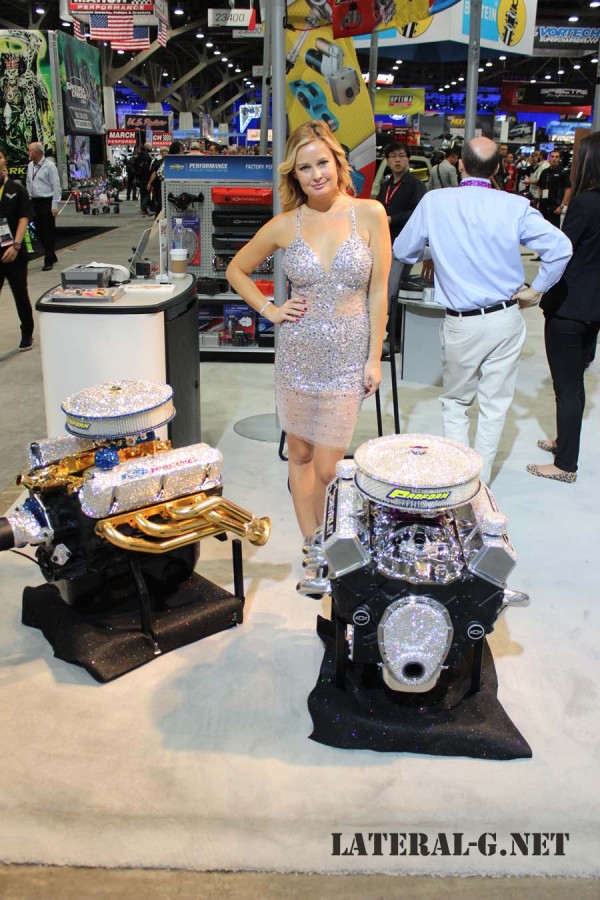 After walking almost 5 miles around SEMA, we headed over to Jimmy Buffet's Margaritaville for the Lateral-G dinner! The food was great, but the people were even better! There was smiles all over, handshakes, and cold drinks. The party started at 7PM, and only a few quick minutes later and it was over at 10PM. But that doesn't mean the party ended there either.
Thursday was a little hazy, but we stopped and smelled the roses a bit. We stopped, talked to manufacturers and really saw everything that was at SEMA. The amount of new products, gadgets and gizmos is breathtaking and each deserve credit.
Friday was a bit slower, with most people really tired by the end of the week! Although for some, the weekend was just getting started and the excitement was building for the Optima Ultimate Street Car Invitational race on Saturday and Sunday! Stay tuned as we bring you coverage of that event as well.
Check out the full gallery of pictures below!