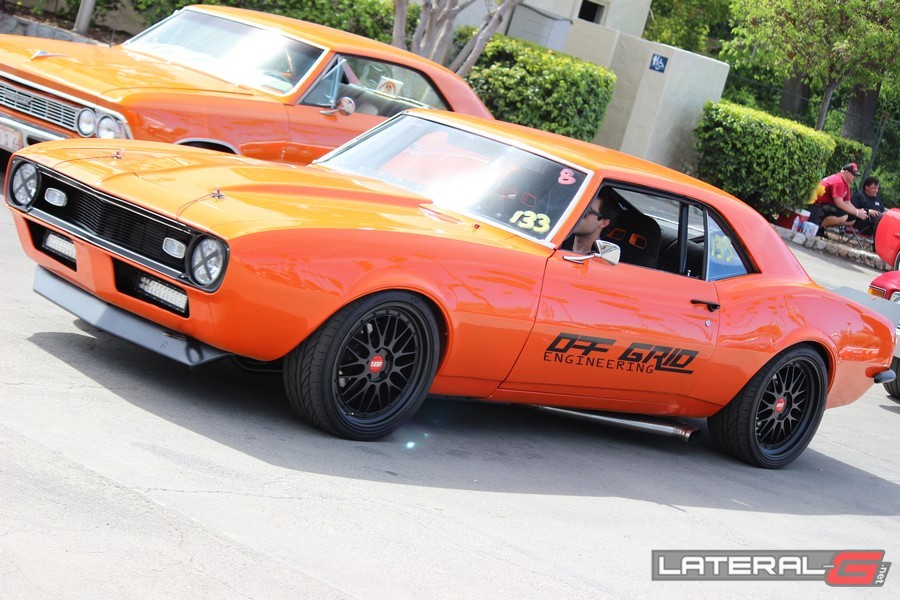 The Street Machine And Muscle Car Nationals in Pomona, CA has quickly become one of our favorite shows. We were there last year for the first year, and had high hopes for this year. The event was held at the Fairplex which is the same grounds as the famous NHRA drag strip and home of the NHRA museum.
This show is what I would consider a "new school" show. What I mean by that is you don't just park your car, and stare at it all weekend…although you can do that if relaxing is on your mind. We like that there was a bunch of things to do all weekend to keep you busy. The boys from DynoJet were on hand with a mobile dyno, cranking out HP numbers all weekend long, free of charge. There was a great autocross course as well, with plenty of tire screeching and cone killing.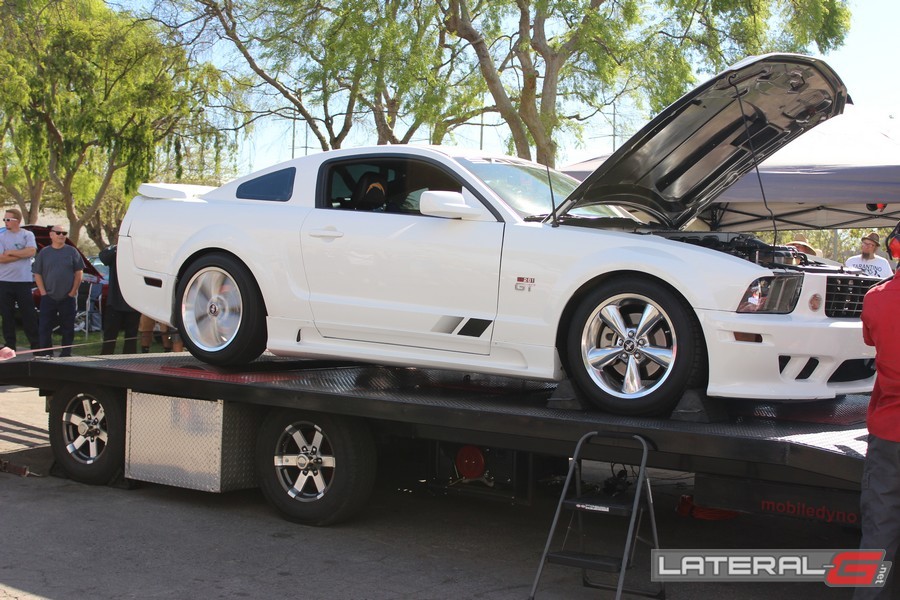 On top of all that, there was tons of food filling the air with scents that made your mouth water instantly. They had parking all over outside, with plenty of shade, and even had a building opened up with some of the best-of-the-best showing off their rides. A stage was set with live music all weekend as well, keeping everybody entertained. You could even see the latest products on display from all the vendors on hand.
For us, the absolute best part was the autocross! This course was tight and had several 180 degree turns. This meant that it really came down to steering and having enough grunt to get going again. Aerodynamics and high speed corning didn't play a role here. We caught up with Wes Drelleshak, owner of a 1958 Apache. "This course will be great for my truck, it likes small, tight turns. High speed courses it really struggles." Drelleshak was right, as soon as he hopped on the course he set the fastest time, for a little while.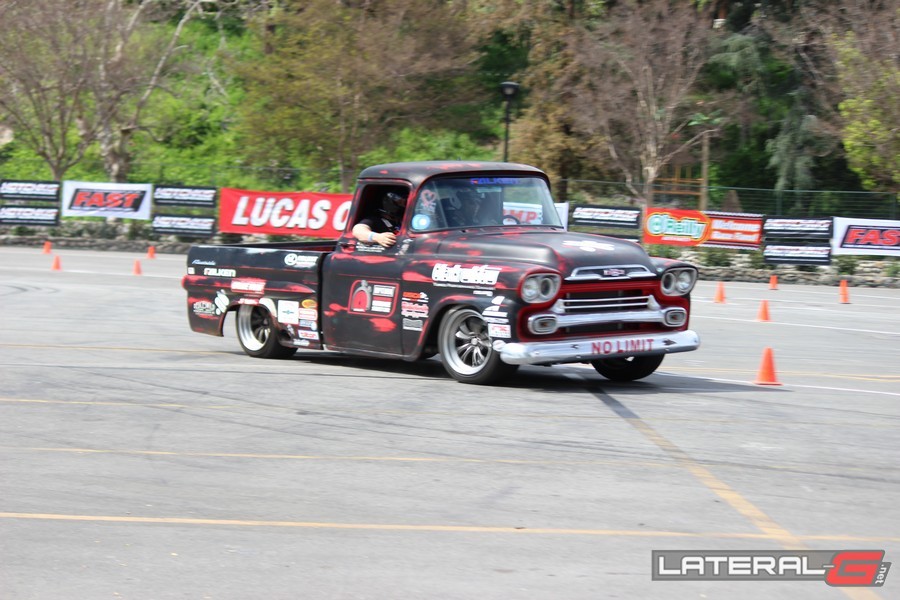 Hotchkis suspension hosted this event, and they had a pretty neat idea for setting timing. Instead of just having fastest time winning, they had it set up so that the fastest average time won. That means if you spun out one time, your averaged time was really hurting.
Black Widow Exhaust was on hand, putting on a show for everybody watching. They race an LS powered S-10, that flat out hauls the mail. They jokingly don't refer to it as autocross, they call it "driftcross" since they can slide this S-10 around the track with ease. At one point they were sliding a bit too much and the tail end came around, so they just held it wide open, completed a few donuts then went on their way. Every time they hopped on the track everybody was cheering them on. They were drifting around the course faster than some people raced it.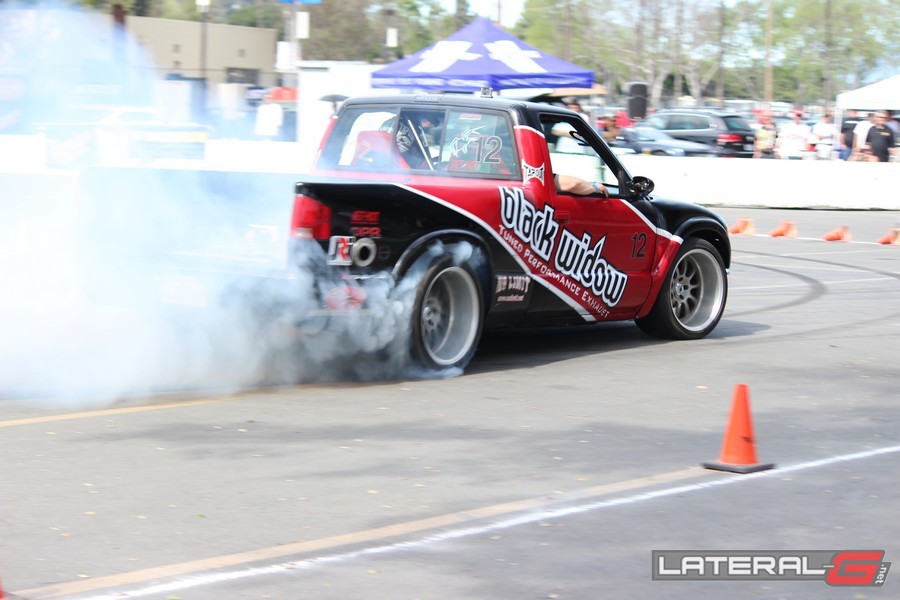 The autocross brought out a wide variety of cars too. There was everything from first generation Camaros, to AWD Subaru's, stock C-10's, and everything in between. While some were nowhere near competitive, they probably had the most fun and laughs out of anybody there!
We had a blast at the event and can't wait for next year! More information can be found here. Check out the full gallery below!