Mitsakes. We all make them, just like my spelling you see there. Mistakes are what give us experience and know what's wrong or not working. While he may not have been talking about building cars, Oscar Wilde said that "experience is simply the name we give our mistakes." When building the perfect pro touring car, mistakes will be made. At each one of those mistakes, a lesson will be learned and the car or driver will improve. The top drivers in this sport all started at the bottom, learning about themselves, how a car handles, and how to build a car.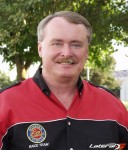 One such individual is Ron Sutton. You may recognize the name, he's been in every facet of the racing industry for years. After selling off his race cars and rigs, he wanted to start giving back to the racing community he loves so much. He started up Ron Sutton Race Technology, which has grown an incredible amount in the pro touring crowd. Recently he started to host seminars, where people come and he lectures them on racing. After years of racing, Ron Sutton has learned a ton about racing cars, and there are a few things that he see's a lot on pro touring cars that make him cringe.
Three Biggest Mistakes
1. "Tires that are much bigger in the rear than in the front," stated Sutton. "This causes the car to push, when they already want to push," continued Sutton. He explained that ideal is the exact same size front to rear, which helps keeps the car balanced. While Sutton agrees the bigger tires in the back looks way cool, it's just not good for performance unless you're going in a straight line. "Some guys will have two sets of rear tires, one for show and a smaller matched set that's for go," finished Sutton.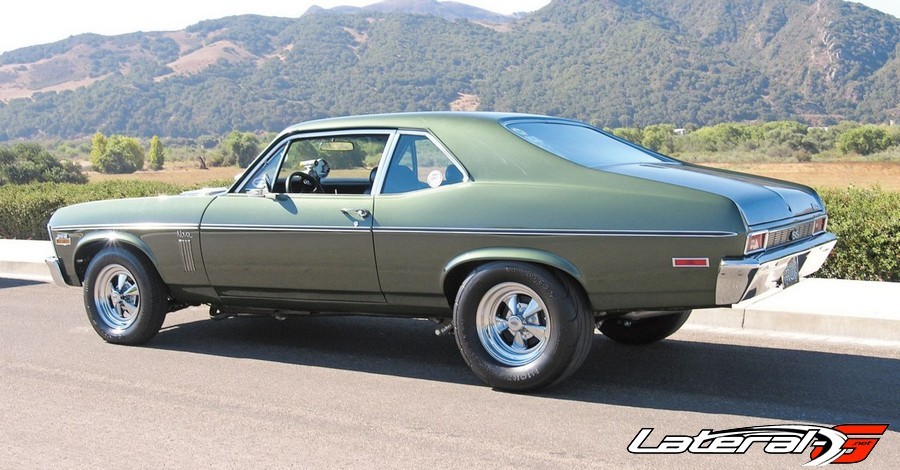 2. "The cruiser spring packages," explained Sutton. Basically, having a stiff front set of springs and a soft rear set. "While this may let the car ride good on the street, the handling on an autocross course suffers and causes the car to push," continued Sutton. It's hard to have your cake and eat it too, you either get a car that handles phenomenally, or a car that cruises like a Caddy. It's a game of give and take.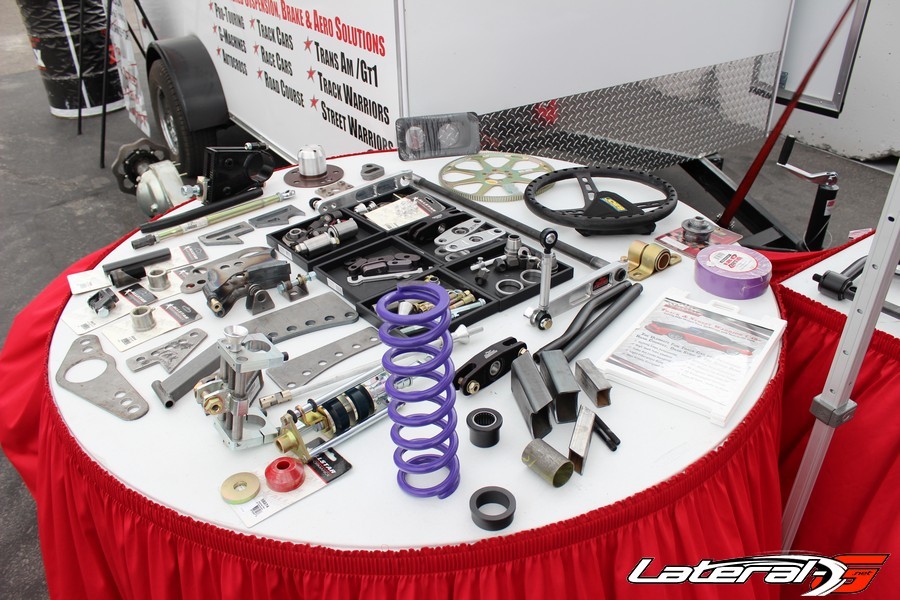 3. "A mis-matched or not complete package front to rear," said Sutton. Most people talk to a few dozen different people and get information from everybody which causes mis-matched parts. Just because Corvette spindles work great on a Corvette, doesn't mean they will work great with your Camaro suspension. "The goal is to make the suspension front to rear harmonious," explained Sutton. "This doesn't mean that you have to use all parts from a single manufacture, just make sure that they are working together instead of against each other," continued Sutton. His suggestion was to talk to the guys running up front in the events. Most will tell you what they are running parts wise, and try to mimic that set up.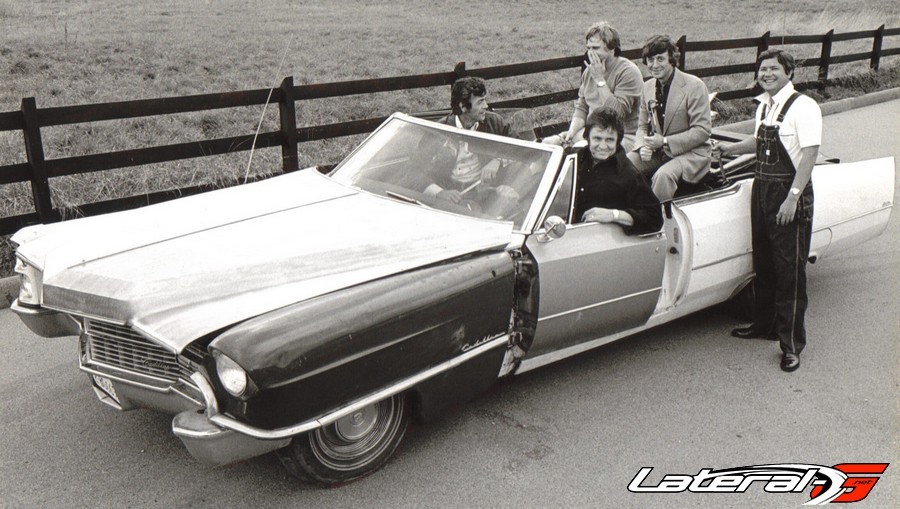 Ron ended up giving us one more common mistake because he couldn't decide on just three.
4. "It's not all about having the best quality parts you can buy, set-up is more important," stated Sutton. What he means is that even if you go out there and buy the most expensive suspension you can, it doesn't mean the car will be the best if it's not set up properly. Take the time to talk to the experts, have them drive or ride in your car and let them critique it for you. Talk to others and make sure your suspension is properly set up not only for the car, but for the driver and the course.
Getting Schooled
Catching up with Sutton, he gave us some insight with his on his classes. "My classes are very easy to follow and understand. I break everything down to simple, easy to understand principles using basic props so everybody gets a firm understanding of the concepts," said Sutton.
Sutton explained to us some of the topics that he covers in his classes:
What the car is doing on entry, middle, and exit
How to make the tires work
How to add grip
How to make the car balance neutral
Four suspension strategies, along with the pro's and con's of each strategy
The process of setting up spring rates, along with shocks using dyno graphs
Overall set up of the car and adjustments to make to the car
Understanding roll centers
Discussion on aerodynamics along with mechanical versus aero grip
Overall car and driver saftey
By far one of the biggest lessons he teaches is about having a well balanced car. This is reverberated through out the entire car from the way the suspension goes through its cycle, to the physical weight of the car from front to rear. From all the reviews we've heard, it's an excellent class and they always sell out.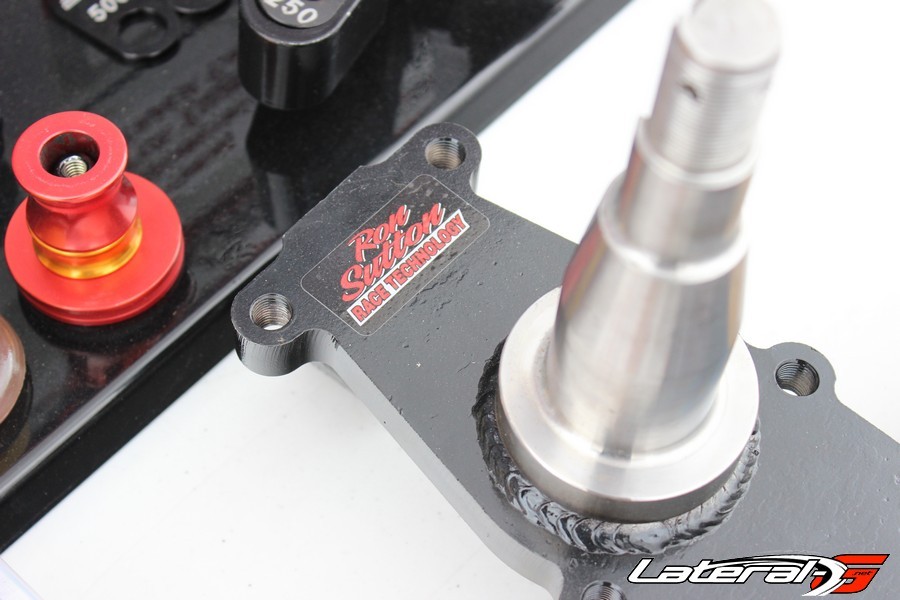 If you'd like help with your car or want to attend one of his seminars, be sure to hop on the Ron Sutton Race Technology website or give Ron Sutton a call at 916-834-8051.