Installing a Trans Hump The Easy Way
Transmission humps are a crucial piece to your car, but probably not something you think much about unless swapping in a modern transmission. Recently we were working on a side project of ours, a '23 T-Bucket. This little car is getting an LS and 4L60E squeezed between the frame rails. After cutting the body to fit the transmission, we quickly realized we are going to have to cover up this transmission somehow and started researching.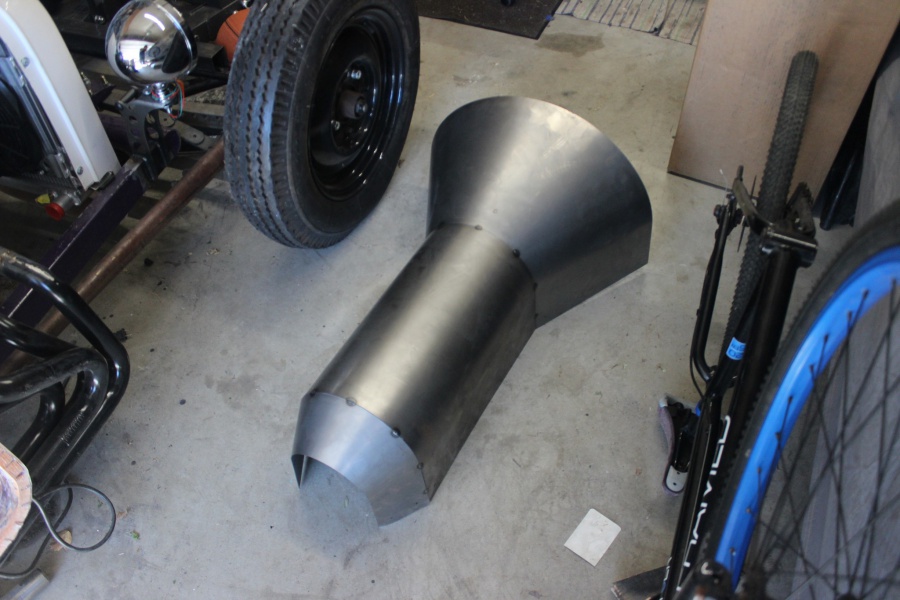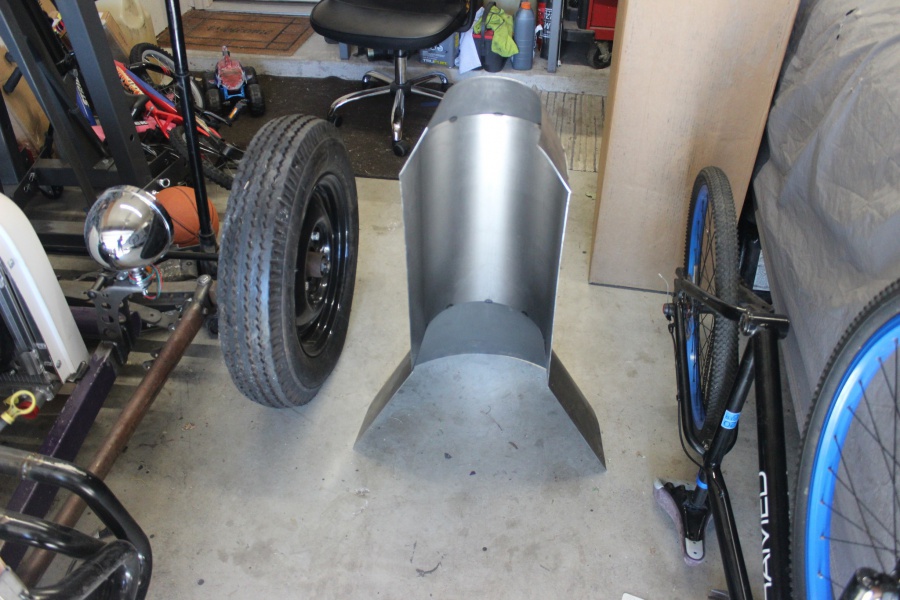 We started looking up options from building one out of wood, out of fiberglass, and out of metal. We like the metal since it's going to be small but strong. One company that popped up in our search was Chris Alston's Chassisworks. Now when you think of Chris Alston's Chassisworks you probably imagine suspension components. One thing we've learned over the years though is that CAC likes to offer everything you need to make working on your classic easier – which also includes sheet metal.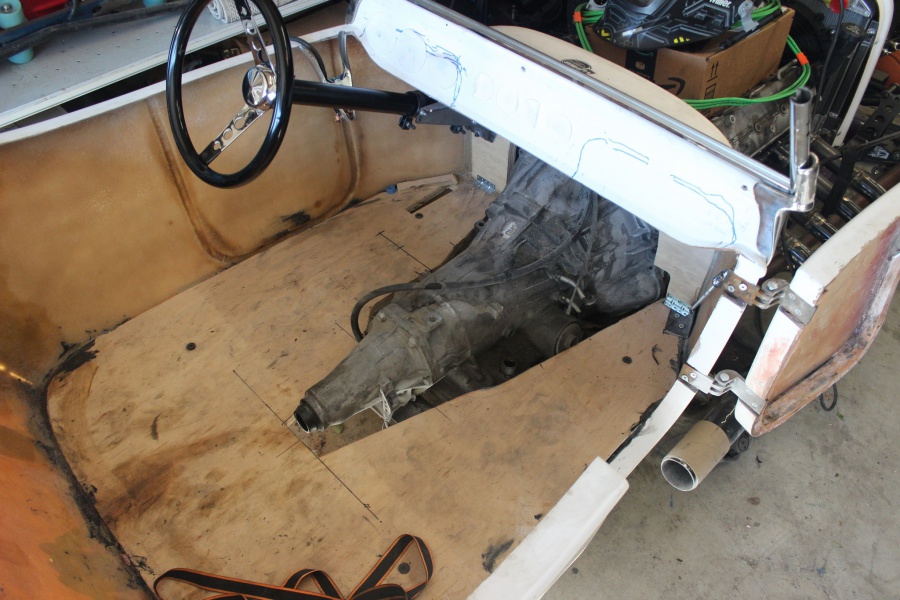 Chris Alston's Chassisworks To The Rescue
Quickly we found this pre-made transmission hump on their site. Now, we could have went to our local metal supplier, bought metal, paid them to bend it up, and spent a day or two measuring things. Instead, we picked up this pre-made transmission hump from Chris Alston Chassisworks.  The hump is pre-bent perfectly and saved us a ton of time in the fabrication department. It's made of three pieces that have been tack welded in a few spots. That allowed up to easily cut and modify it as needed. We also like that it's a bit oversized so we could trim it down to fit perfectly.
This hump is actually designed for manual transmissions but we liked the shape better for this car – they offer an automatic version as well. This hump is made from 18 gauge steel and overall is 36″ long with the width in the middle being 12″.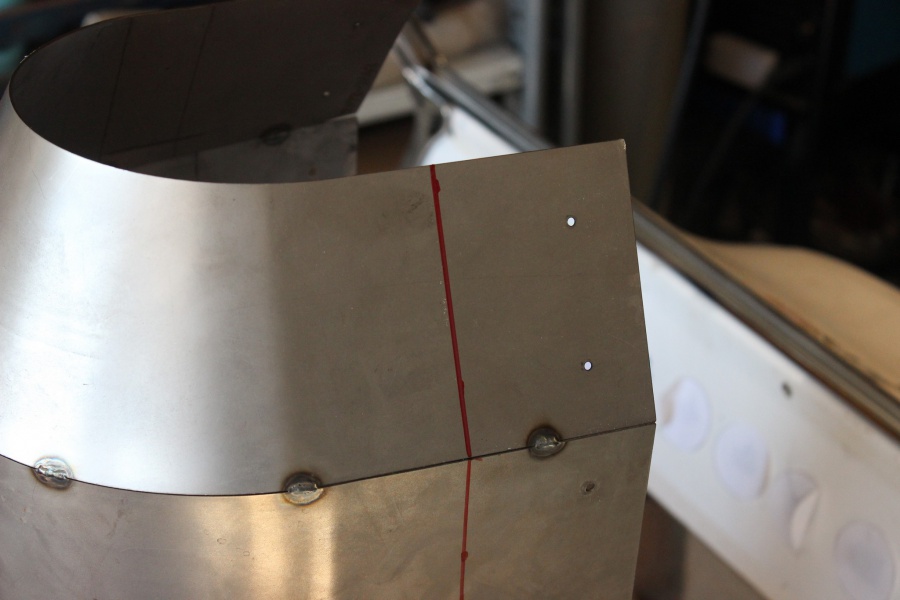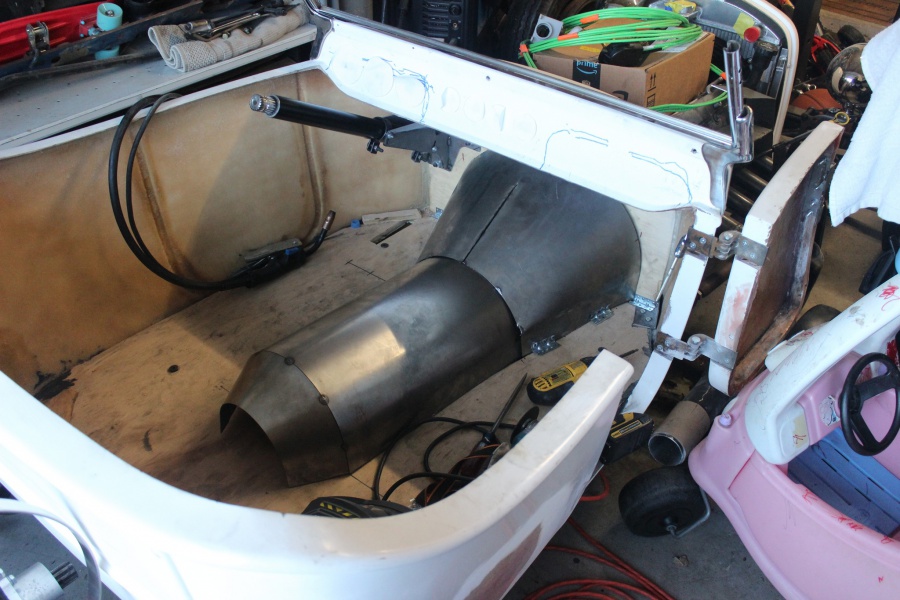 Upon receiving it we knew it was going to be too tall as they give you that extra room to trim it down. With an angle grinder and cut off wheel, we trimmed about 2″ off the bottom all the way around. Then we started by marking the floor and firewall of where it's sitting. One crucial spot that we were losing real estate on was the gas pedal area. Now since this car has a wooden floor and firewall, we had it a little bit easier. If it was sheet metal we would need some time to cut, bend, and weld it into place. We did end up cutting a relief cut down the middle of the big hump part, but easily welded it back.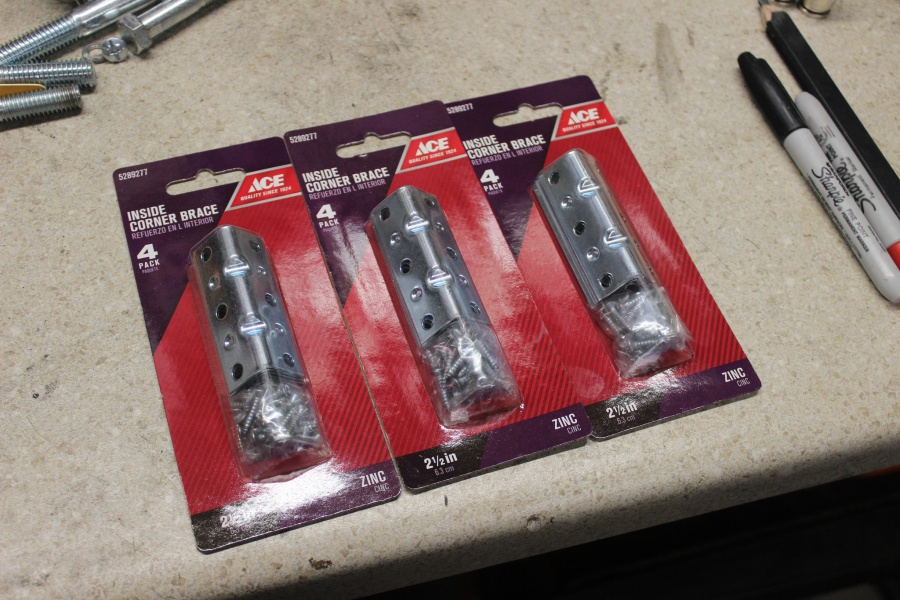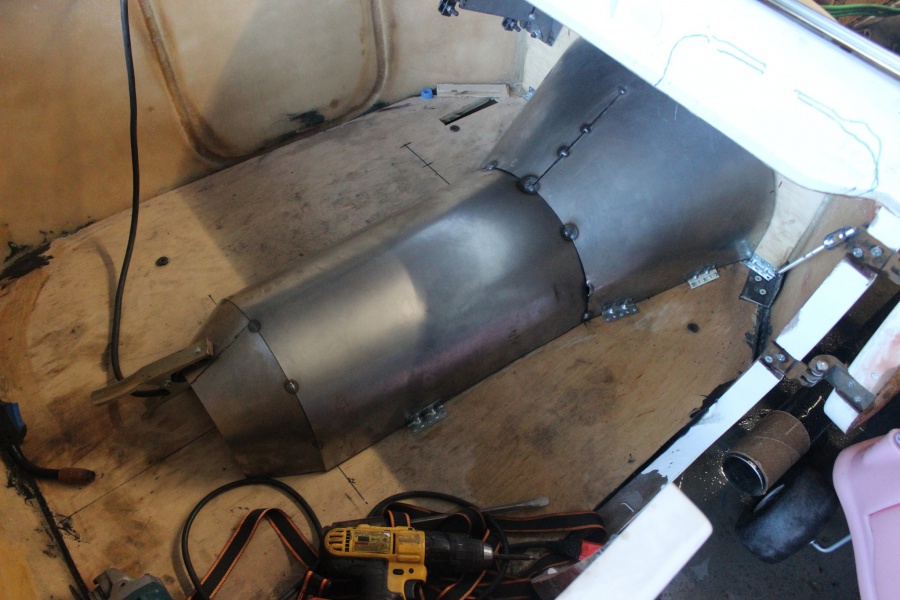 Instead, we went to the local hardware store and bought a pack of corner braces. After tack welding them on, we simply screwed them down to the floor. From the time we started till the time we ended was about three hours. If it was a metal floor it would have taken a little more time – but overall this piece still saved us a few days worth of work. Now to finish the rest of the car! To see the full line up of Chris Alston's Chassisworks parts, hop on their site or give them a call at (888) 388-0297