As the sport of autocross has progressed, so has the technology in it. We all know about upgraded suspension, brakes, engines, wheels, and tires. One thing that really hasn't made leaps and bounds of improvements is the transmissions. Clutch technology has improved as you can see dual and triple disc clutches that have street manners but can handle 1,000+ HP. However the transmission itself hasn't really improved drastically.
At first there was ditching the old sloppy four-speeds in favor of modern five-speeds that gave you overdrive. Then the OEM manufacturing trickled over to the aftermarket and we started seeing six-speeds. Then came out the Magnum, a six-speed that was built to handle the bigger loads we were putting on them.
But after that – where do you go? You still have to manually push in a clutch pedal and physically shift the transmission into the right gear. There was one company making a shifter that was sequential, but you still had to push in the clutch and it wasn't rated high enough. It was a band aid on a flesh wound.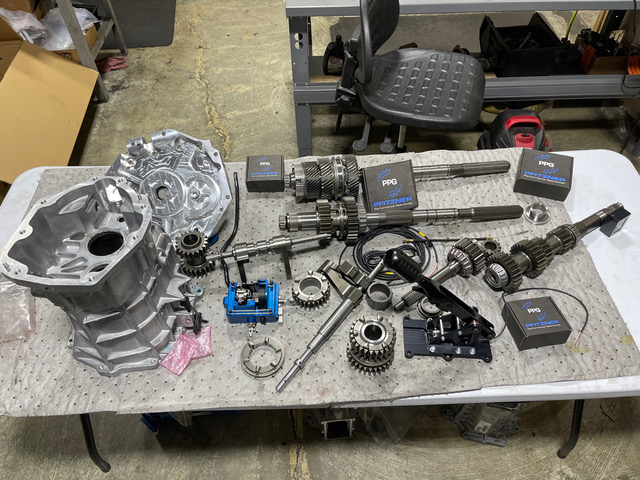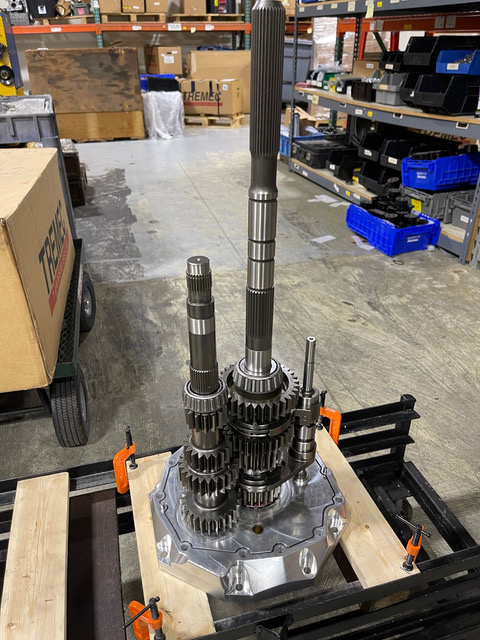 American Powertrain just came out with what they are calling is the Ultimate 6-Speed transmission and we'd have to agree. First off the shape of it is based off a T-56 Magnum, so it can bolt to just about any engine out there. The second thing you'll notice right away in the video above is the optional billet case. Yes, that's a 100% pure billet aluminum case for the ultimate in strength, precision and weight reduction. The tail housing remains a factory T-56 housing. However if you opt to not use the billet case, the transmission can be built in a factory T-56 housing as well.
The inside is where the real magic is. American Powertrain teamed up with Pfitzner Performance Gearboxes who supplies them with high strength alloy gears, shafts, and all the synchro's are replaced with dog rings for faster shifting. What this all boils down to is a transmission that can withstand 1500-2000HP, full on-the-throttle shifting, and the only time you use the clutch is for taking off from a stop or using reverse.
Now you're probably thinking "How much does it cost?" According to American Powertrain's Matt Graves he said "I'm not going to lie – it's not cheap. But it's the ultimate six-speed transmission." For those of you who need the absolute best of the best or want to be the top dawg, this transmission is for you!
For more information on all the different options and pricing, reach out to them boys at American Powertrain at (931) 646-4836