Installing Dakota Digital Universal HDX Gauges
One of our side projects has nothing to do with auto crossing or Pro Touring, but we are having a blast with it. It's our 1923 Ford T-Bucket that we are installing a modern LS into. One thing we ran across was the need for gauges. Now if you've been following Lateral-G over the years we've installed just about every version of Dakota Digital gauges they offer. The one style we haven't installed though was their line of Universal Round Gauges. These are a more old-school style of individual instruments instead of a replacement cluster.
After installing a set of HDX gauges in our '55 Bel Air, we knew the capabilities of that line. There's literally thousands of color combinations, a huge digital read out to give you a plethora of information and they look super sharp. However we wondered if they are just as easy to install as the replacement clusters? Surely there has to be a ton of wiring going from all the gauges to one another right?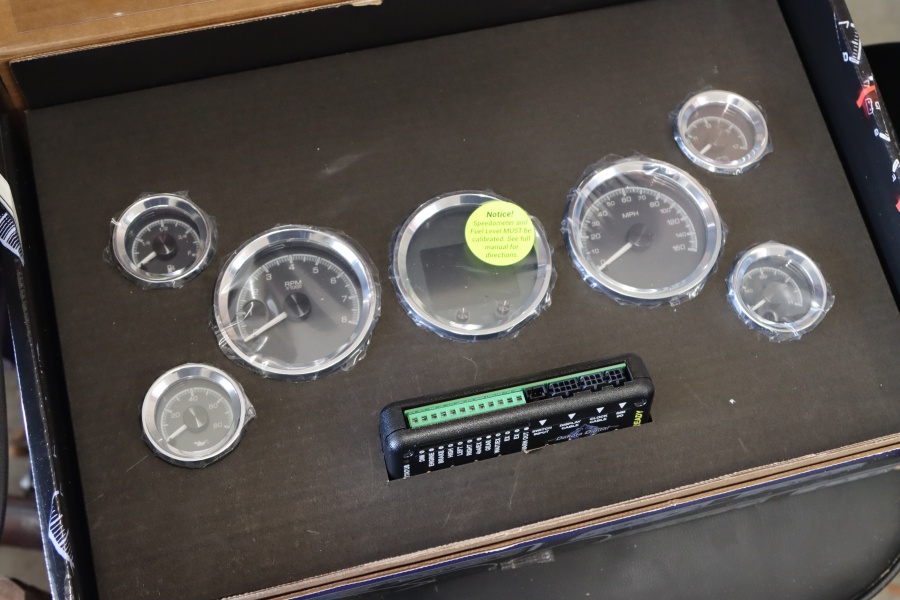 Watch The Video
Don't want to read the whole install? Then this video is for you!
Dakota Digital HDX-2070
We ordered up a set of the HDX-2070's. In this configuration there's three large gauges; speedometer, tachometer, and digital readout. There's also four small gauges; oil pressure, water temperature, voltmeter, and fuel gauge. They actually have a few different versions of this set up. For example one set up the speedometer and tach are combined in one large gauge to save space. Another set offers two smaller readouts under the speedometer and tachometer. With our set up though, it's a large digital read out. These gauges can be ordered with either a silver/white background or a black background. For this build we selected the black background.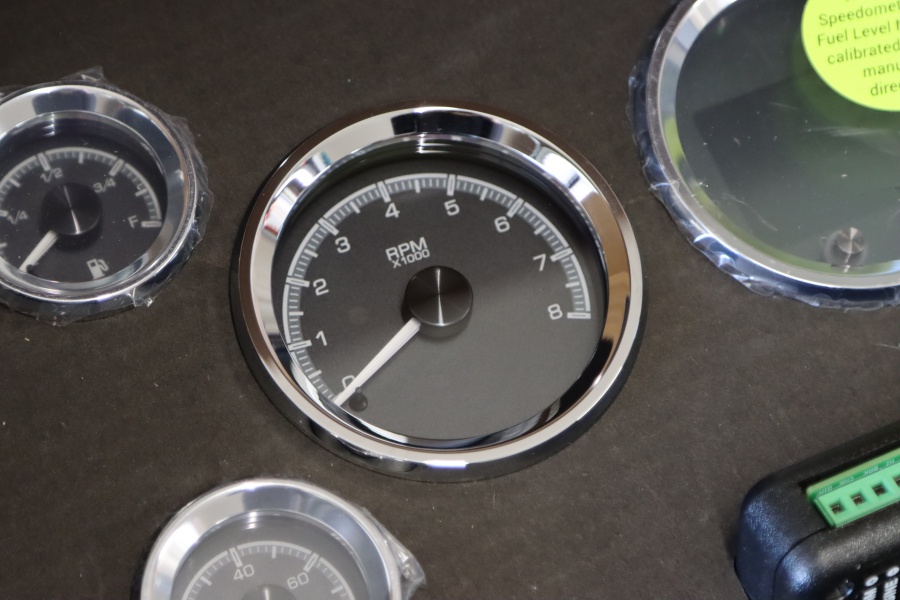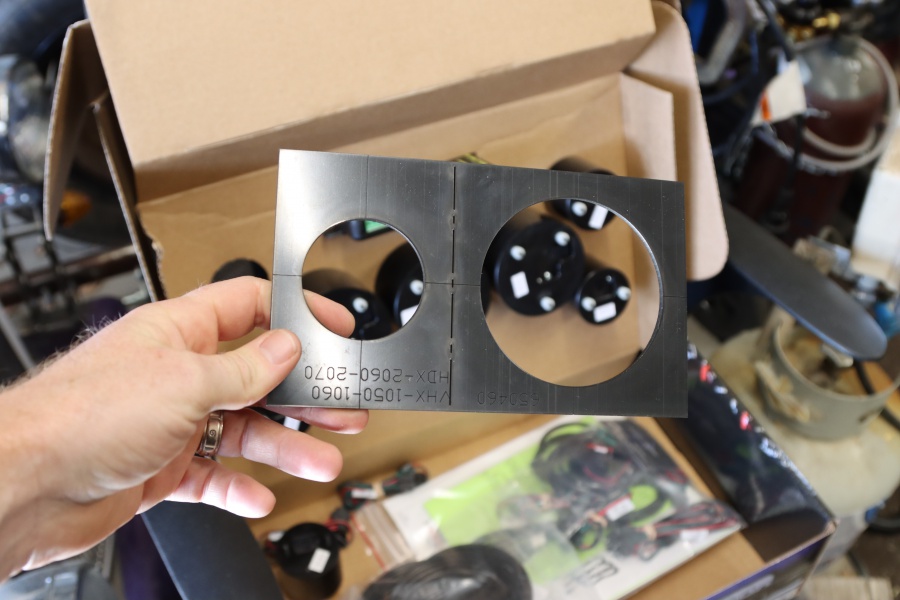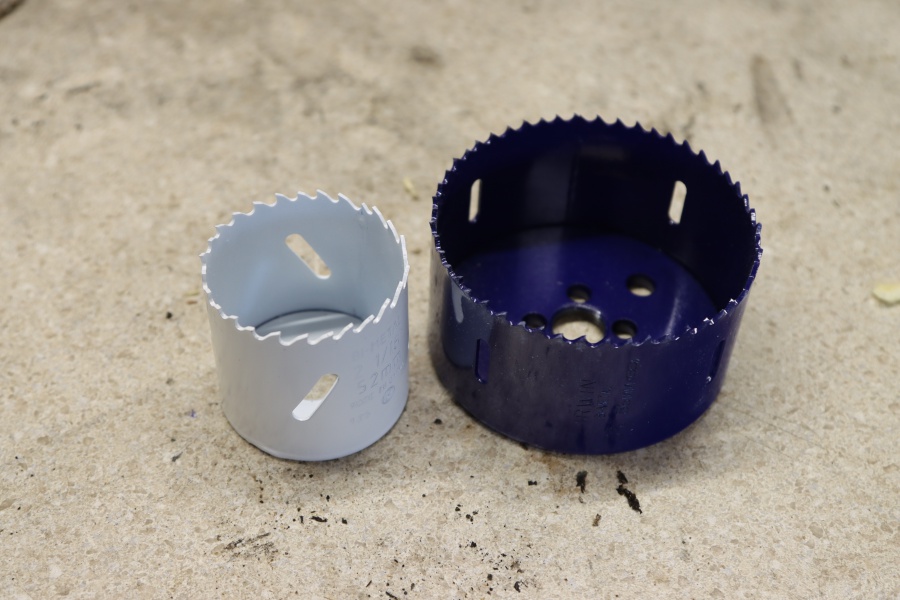 Now the first real step was to drill some holes in the dash! Since this isn't a direct bolt-in cluster we had to do that ourselves. The larger holes are 3-3/8″ diameter and the smaller ones are 2-1/16th. Dakota Digital does include a template that you could trace and cut out the holes with a Dremel or something of that nature. We went the easy way though and purchased two hole saws in the appropriate sizes. After laying out where we wanted the gauges, we simply drilled the holes into the dash. Being all fiberglass, this is a pretty easy step.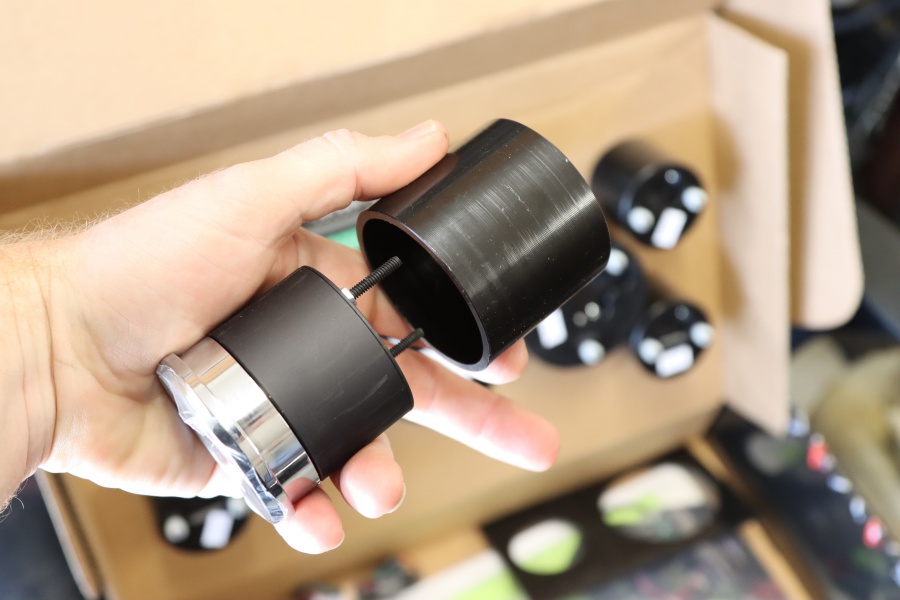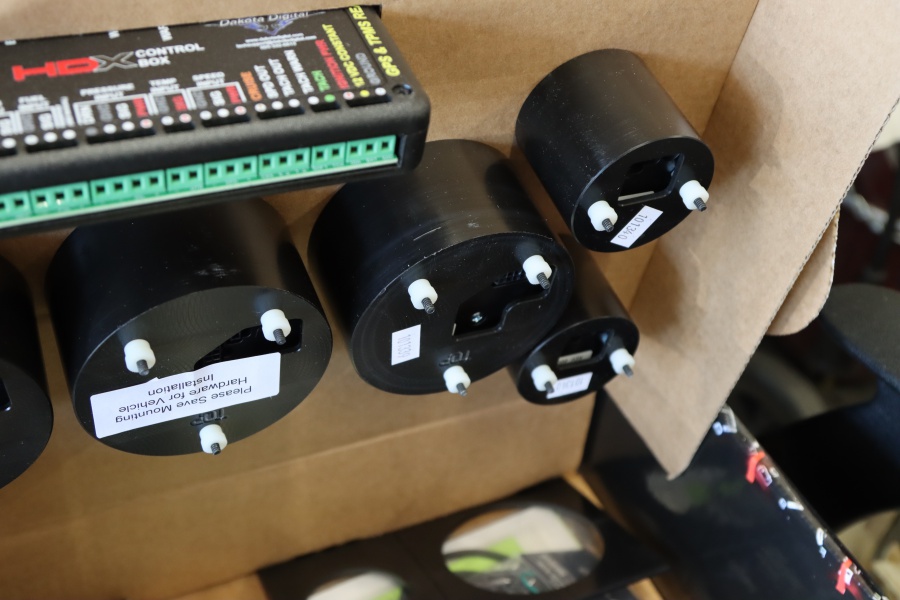 The gauges have a pod that slides onto the back of the gauge that hold them in place. Before you do that though there is a rubber gasket that goes around the gauge you install before sliding it into the dash. Once it's in the dash you just have to slide the pod on the back and secure with the provided thumb screws. Really simple and secure way to mount the gauges.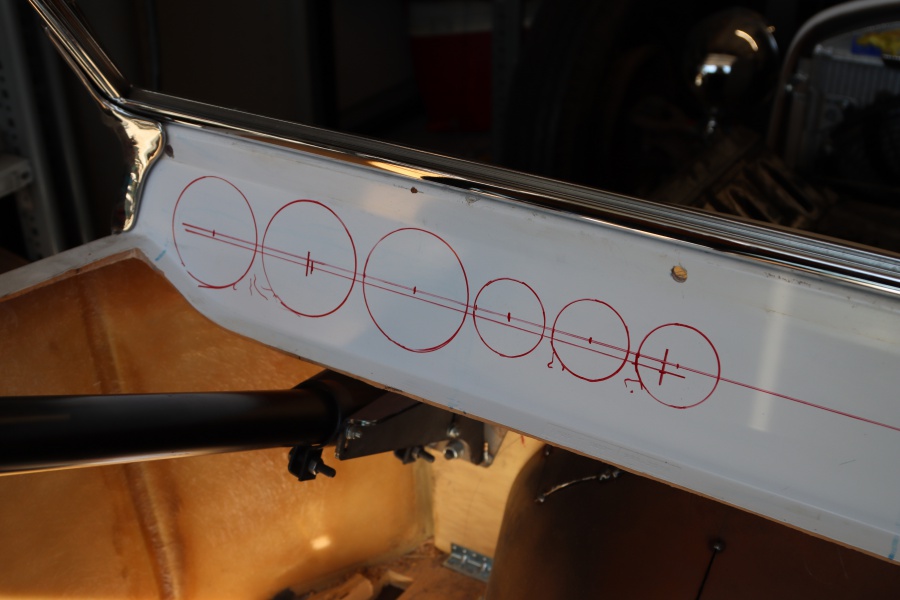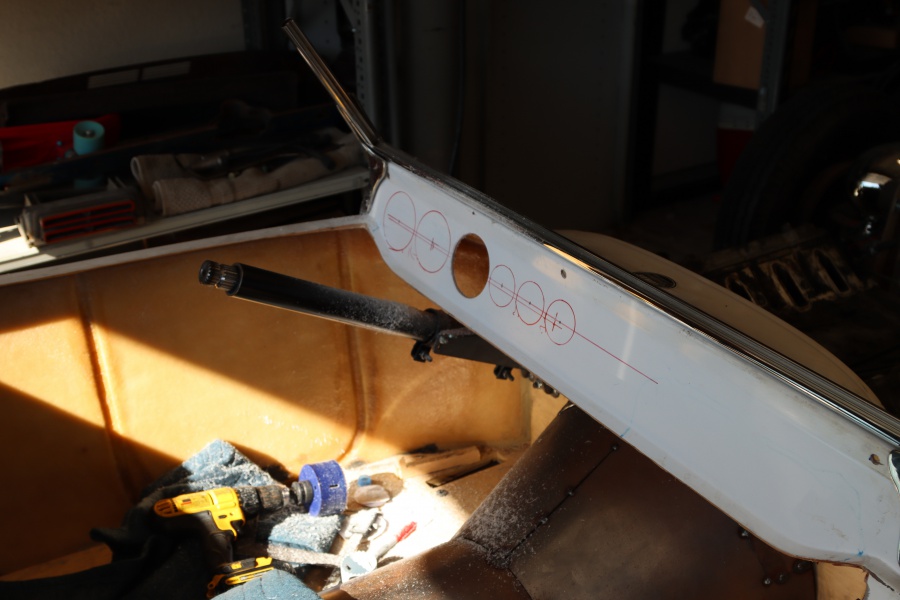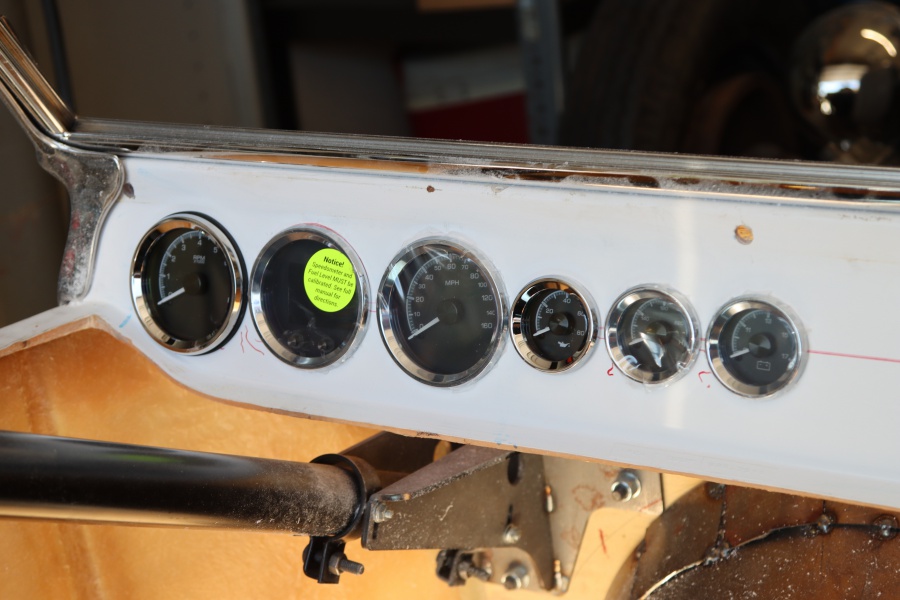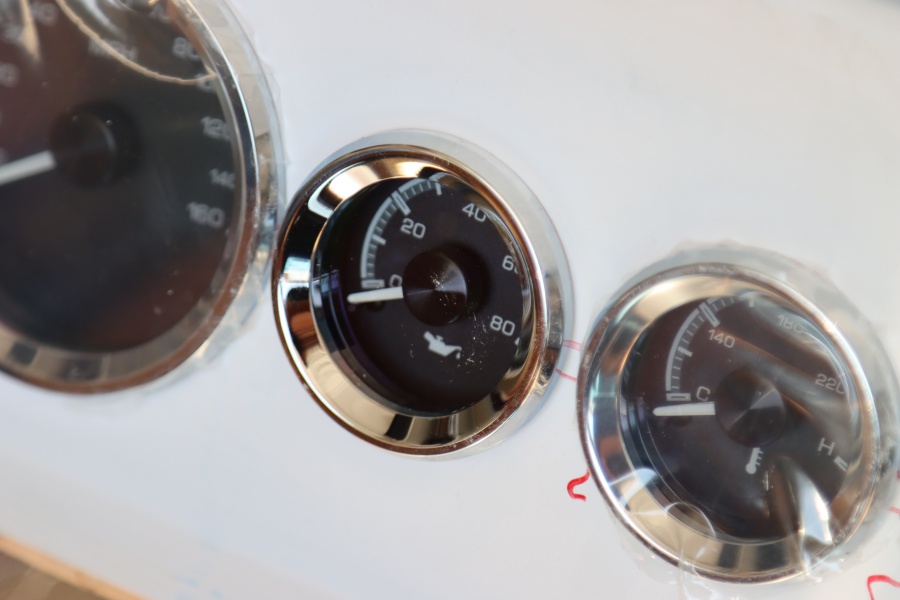 During this point of the build, we aren't working on wiring so we can't show you all the wiring steps. However, just like all Dakota Digital gauges there is a box that you wire up that's the central brain for the entire system. Dakota Digital includes oil pressure, water temperature, and speedometer sending units to wire in this box. The rest of it gets wired in from the vehicles factory wiring. These are simple things like Hot, Hot In Run, Ground, Turn Signals, Tach, Fuel Level, Etc. Wiring up this control box generally only takes an hour once you have the sensors installed.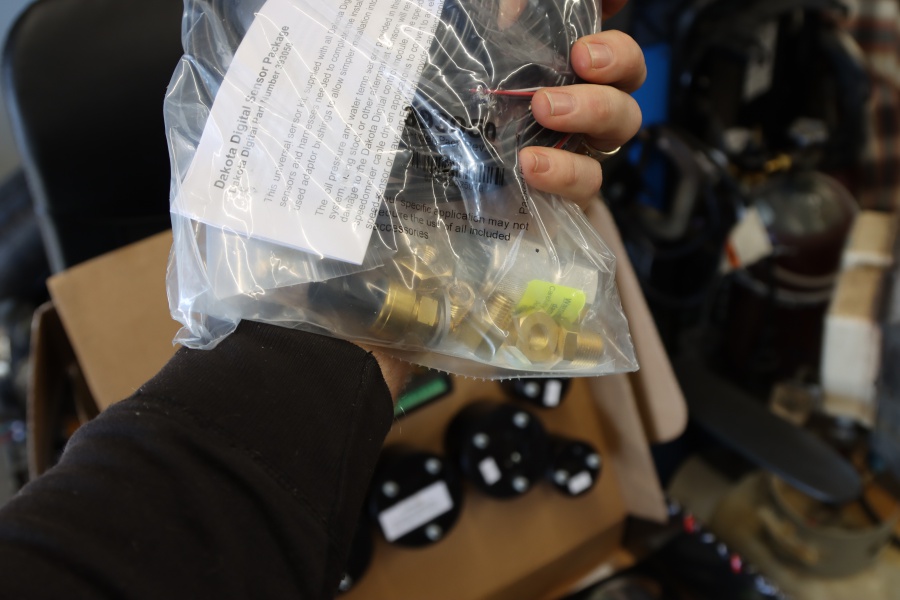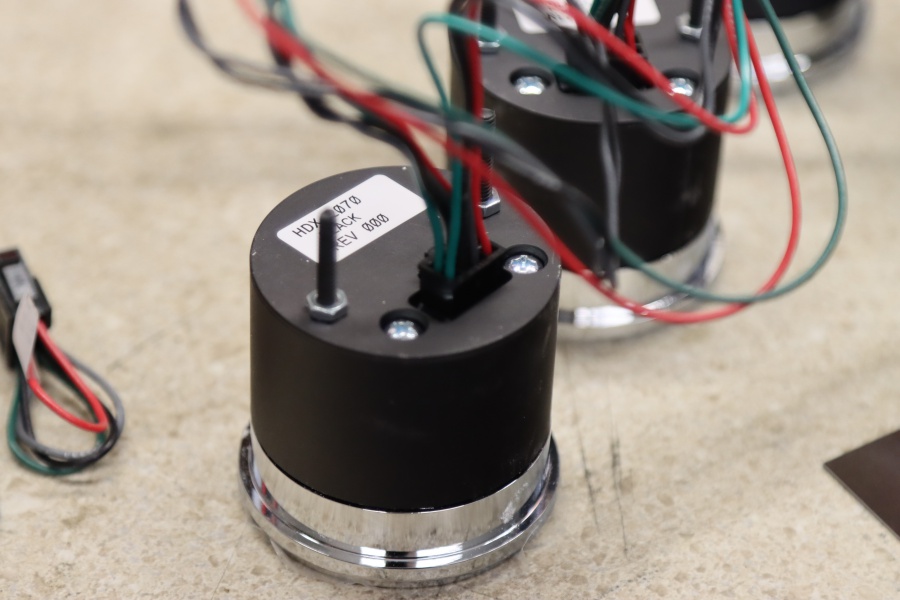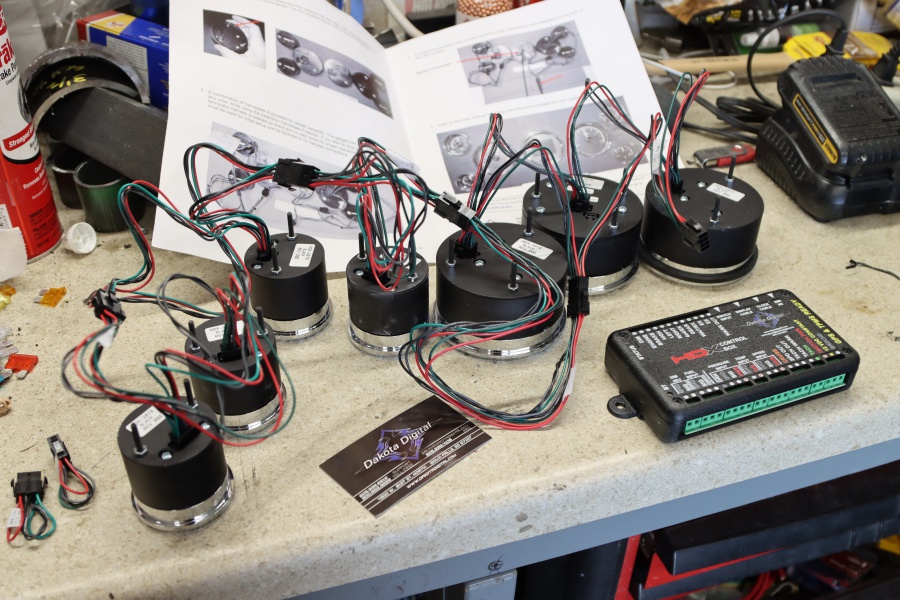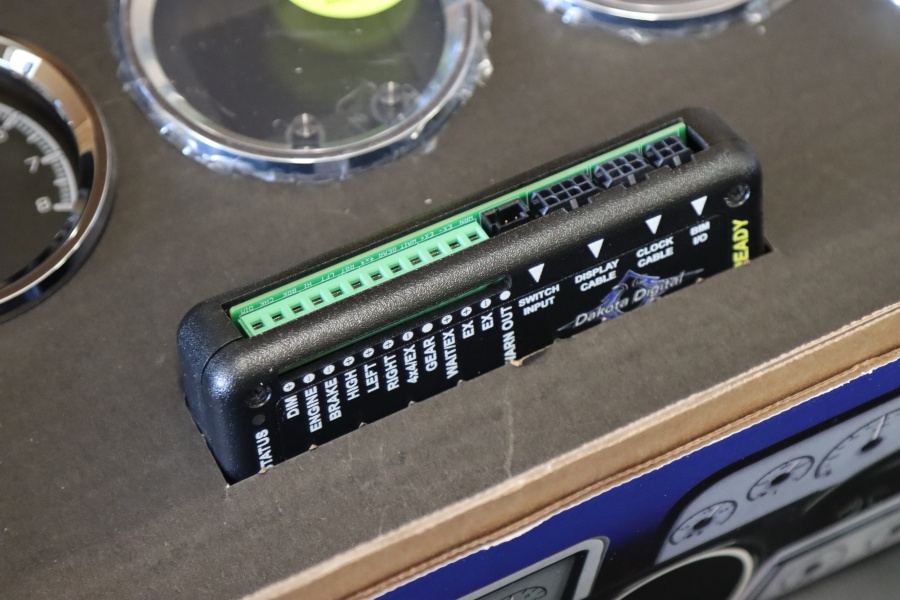 The big question though was how does it transfer that information to the gauges? With a typical bolt-in gauge cluster there's a single cable that goes from the controller box to the gauges and that's it. Super simple installation. With there being seven different gauges we feared it would be the typical wiring where there's about four wires per gauge. Dakota Digital once again made it super simple. There's a simple string of harnesses you click together in any order and then plug into the control box.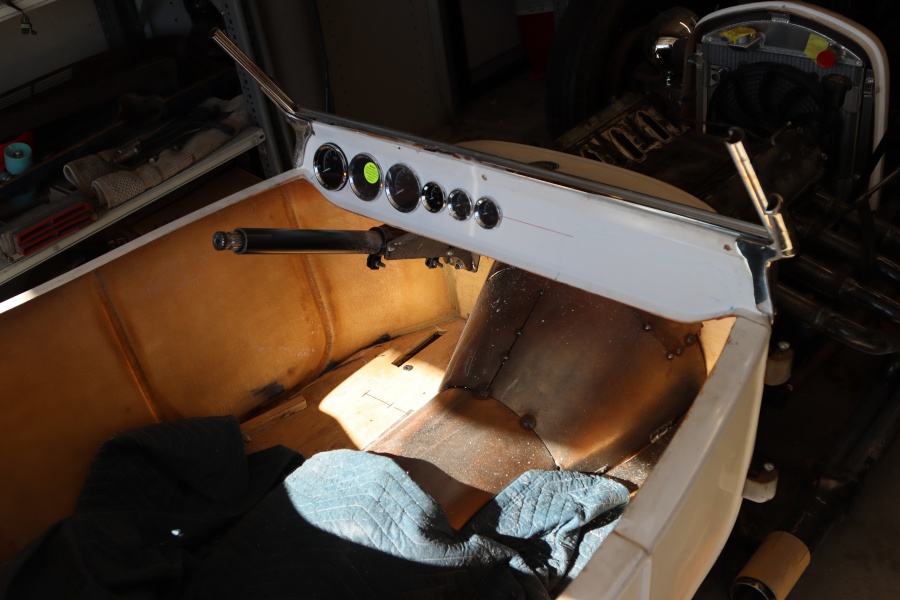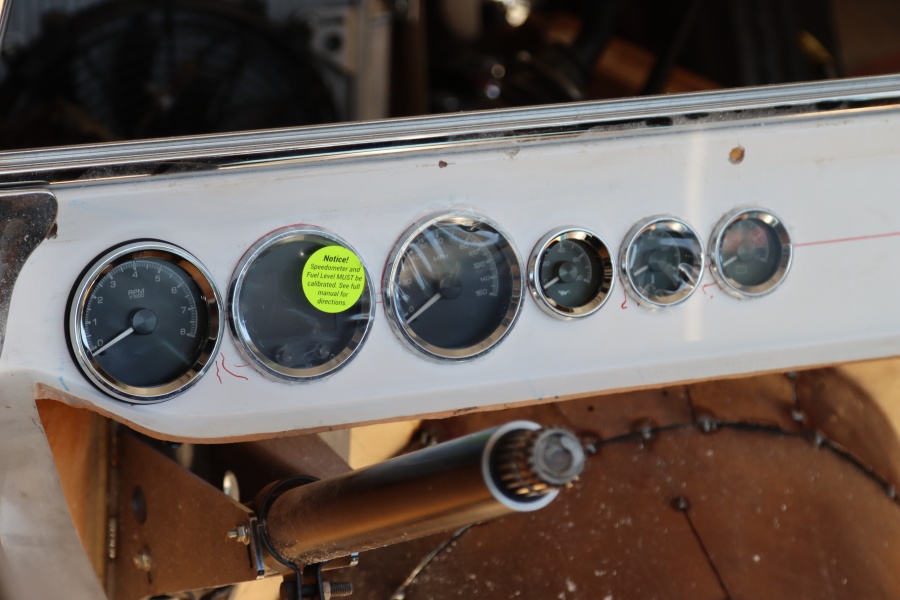 Literally you just click them into the gauges in whatever order you have the gauges and the wiring works best and the computer does the rest. In our case where we most likely won't be using the fuel level gauge, they even include a little terminator end so that the computer is happy not seeing it.
We can't wait to get these things powered up and hit the road! For more information on these gauges or any of the Dakota Digital gauges, hop on their site or give them a call at (800) 593-4160